If you want to step out of the corporate world and start your own sustainable business, so you can make a living while having a positive impact AND the meaningful life that goes with it,
STOP WAITING FOR A SIGN :
IT'S HERE !
If you want to step out of the corporate world and start your own sustainable business, so you can make a living while having a positive impact AND the meaningful life that goes with it,
STOP WAITING FOR A SIGN :
IT'S HERE !
Hey there! My name is Solène, and I am so happy the magic of Internet (or maybe a friend who recommended me to you?) allows for our paths to cross.
My goal is to empower YOU to make a difference in the world through sustainable entrepreneurship. I strongly believe in the capacity of individuals to take their destiny into their own hands – and at the same time positively impact our collective destiny.
On this page, you will discover :
 – WHO I AM , "BEHIND THE SCENES"
– CREATORS FOR GOOD'S STORY
– WHO I COLLABORATE WITH
 – THE MENTORS AND COACHES
WHO EMPOWERED ME
– AND A MAP OF MY IMPACT SO FAR !
ABOUT WHO I AM
I grew up in France (I was born in Paris) in a loving family with two brothers.
All my childhood, I was told it was important to have good grades in school, do good studies, and find a good job in a good company.
And so I did.
By the time I was 26, I had
graduated from a communication bachelor (where I discovered my love for strategy & for sustainability)
a master's degree in Sustainable Development (as the valedictorian!!)
+ I had found a "great" job (travelling the world doing something intellectually interesting, and with big responsibilities and the salary that goes with it. I learned so much, in 3 years of business development & efficiency management).
However, I felt deeply unfulfilled – and very disappointed with how Corporations "used" Corporate Social Responsibility. That became so heavy that I actually did a (small) burnout. At 26 years old!
I knew I needed to change.
That said, I felt like in a dead-end. My willing to stay live in Turkey (with the love of my live) prevented me from finding THE job that would fulfill me.
So, I decided to create it for myself. I never (ever) thought I could become an entrepreneur before that very moment, and yet it became my #1 goal: find a way to make a living and a difference at the same time, so I can support myself doing something that actually matters.
I did not "fit in" the classic "startup" ecosystem: I had no access to investors (being French in Turkey), almost no local network, just a computer and only few months of savings for my rent.
Spending months fine-tuning a business plan to seduce potential investors was out of the questions.
I had to find an alternative way to start my own business without going by the book.
Fortunately – I came across other female entrepreneurs who had decided to start online businesses that allowed them to support their lifestyle (because they were busy moms or digital nomads) alternatively (=with no external investors). I learned and applied similar strategies to my own vision, and started my own online business too – combining financial self-sustainability AND positive impact.
This strategy ended up to be the right one.
I reached financial sustainability in only 7.5 months (as opposed to 3 years in average for classic "start'ups") and had a global impact from my very first year of activity.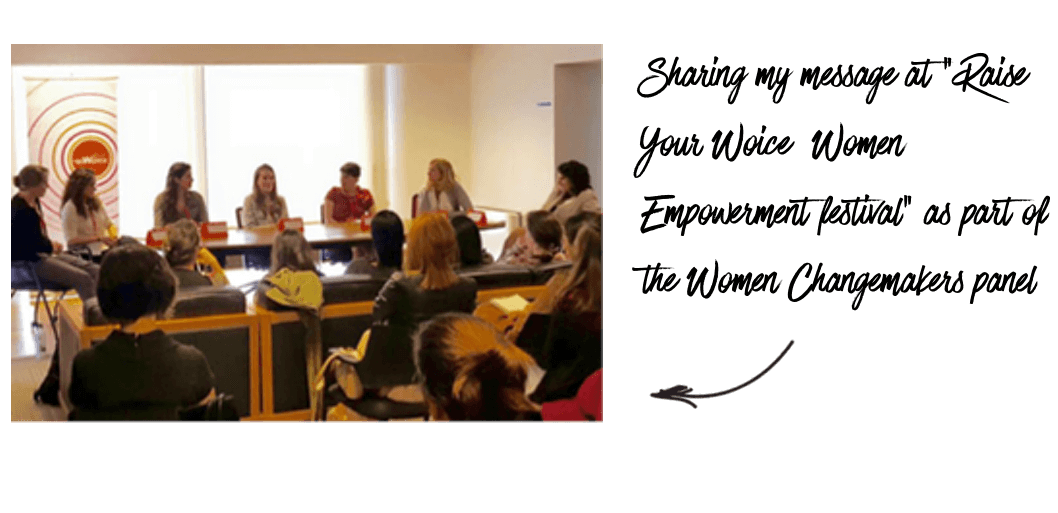 Today, I am empowering other women to start and grow their own sustainable business: so they do not depend on (heartless) corporations to make a good living anymore, and so that they use their time and creativity doing something that matters.
My vision is to create ripple effect: every woman who succeeds in this path can and will inspire others to also have a positive impact in the world.
ABOUT CREATORS FOR GOOD
One of the 1st challenges I identified when meeting with different Social Entrepreneurs was the difficulty to reach financial sustainability.
So I started to work on that: I helped different projects with their crowdfunding campaign, their pitch to potential public or private partners. This is how Creators for Good started, back in September 2014.

  While working with them, I realized that financial sustainability is just the emerging part of the iceberg.
Social entrepreneurs who struggle financially often have started on the wrong idea, with an unsuitable business model and/or without a solid-enough marketing strategy, and most importantly tons of limiting believes (such as "this idea has little potential", "without a co-founder, I am not enough to make it happen" or "no one will want to pay for that").
If we want alternative entrepreneurs to thrive, we need alternative methodologies.
I thus spent countless hours working on finding a better way for more people to have an impact while supporting their lives as entrepreneurs. I created an approach that combines:
 Personal Development
 Lean startup
 Human-centered design
 Authentic marketing
 Collaborative "flat" organization
The result is a step-by-step methodology, which has now proven its efficiency with impact entrepreneurs and changemakers on 6 continents, and working on causes as broad as Women Empowerment, Work Happiness, Sustainable Cosmetics, Impact Journalism, Development through Art, and more.
Beyond the impact they are creating in the world, I realized my clients also transformed their own lives, and feel empowered to be more free, more independent, more themselves. Which is why I now mainly work with women, as I feel women empowerment is a cause where Creators for Good could really make a BIG difference.
My ultimate goal is to see more and more women who know they are capable to start and grow their own sustainable business, and from wherever they please to live in the world – like I did!
What started as an individual initiative became a collaborative movement.
I am working in collaboration with :

Maud Glorieux
Maud is my administrative & communication assistant. She works on my side few hours every week – while living an extraordinary life travelling with her family!
She is currently based in India.

Danielle Carruthers
Danielle is my partner in crime. Together, we co-host vibrant facebook community, we co-wrote our first book (on collaboration!), and we co-founded the 1st membership site for early-stage social entrepreneurs: Changemakers Association.
She is based in Canada. www.globalsocentlab.com

Natasha Minchella
Natasha is the lawyer who works on my side – both for Creators for Good and with some of my clients. She is specialized in purpose-driven entrepreneurs, and is the most "human" & "non-intimidating" lawyer I've ever met 😉
She is based in the UK.
Christelle Bourgeois
Christelle is the web-designer who put together this amazing website, alongside with Creators for Good's brand identity. I loved having her on my side for this such important piece, and recommend her with all my heart!
She is currently based in Angola.
Sophie Serizier
Sophie is the founder of VIApro – a local support group in Istanbul bringing together French expats, companies and entrepreneurs. I am part of her expert team working with early-stage local entrepreneurs.
She is currently based in Turkey.

Melanie Özgenler
Melanie is a communication expert. She has created her own agency after working for France's top advertising agency Publicis Paris. Her expertise is now part of my programs, and all my clients get a diagnostic from her!
She is based in Turkey.
"Alone we go faster. Together we go further."
African proverb
I would not be where I am today without :
Delphine Boileau-Terrien
Delphine has been the coach who helped me get started. I joined her 6 months program and am forever grateful for the change it had on my life.
She was based in the US (now Belgium).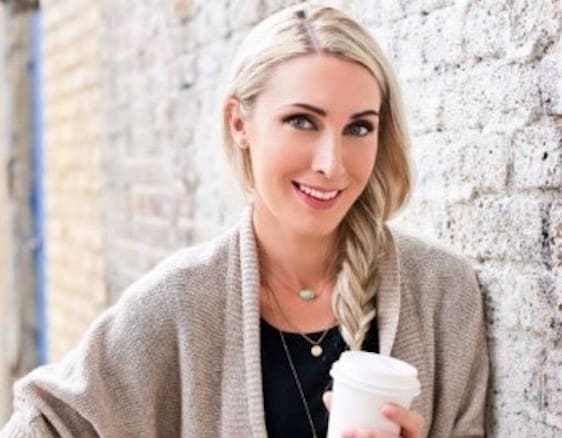 Carrie Green
I am a member of the Female Entrepreneur Association. I have been learning so much from the amazingly inspiring Carrie and consider her as my business mentor (even if we've actually never met!).
She is based in the UK.
Todd Herman
Todd is a success expert for athlete and entrepreneurs. Joining his extraordinary "90 day year" program was transformational in bringing Creators for Good's impact to a new level.
He is based in the US.
I am very proud to have empowered incredible Global Citizens – through my Internet based services – in 6 different continents!