Lucia
[ New Zealand / Saudi Arabia]
Before
Successful career in Journalism, and especially in the Middle East
After
Co-founder of Mizan School – the 1st Impact Journalism initiative training Saudi Women to be published in the medias

We had an idea but I had no clue where to start, because the project itself is very large (i.e. change how the world sees Middle East) . Scalability is important, but you still have to start somewhere !
I joined your program as an investment in myself, to help me focus, and make the project up and running.
As a result, I have been able to find a way forward, which I think wouldn't have been possible on my own. Also, it really speed up the process ! It was definitely a worthwhile investment.
Rita
[ Israel / France]
Before
Expat lawyer for an International Organization
After
Founder of Renaissance Career Impact & author of the book G.R.O.W. abroad

I decided to join your accelerator program as an investment in myself, to be able to transition from my current job, create an impact in other people's life, and also make a living out of it so I can support my family.
Before we started to work together, I felt completely overwhelmed. I really needed to gain more clarity and strategic view. I needed a roadmap !
Now, so many things have changed!
A, I have a business.
B, I have a community.
And C, I know where I am going!
Without your structured process, I wouldn't have gone that far within those 6 months. It was really really helpful.
Clementine
[France]
After
Founder of the Cerle des Olives, artistic and intercultural activities adapted to octogenarians

I had been thinking about this project for a long time. I knew I wanted to do something to impact senior people, and that Social Entrepreneurship would be a great fit for that… but I had no idea what to do (and how to make it happen!).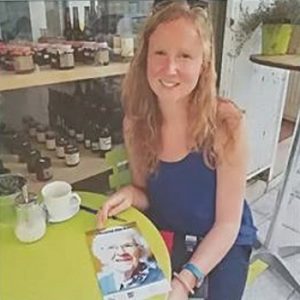 I took advantage of moving to the south of France to quit my job and join your program "Launch your Sustainable Business". I had found your website a while back, and I loved your authentic and pragmatic approach, plus the fact that you encourage entrepreneurs to get started on their own instead of wasting time trying to fund raise.
The most helpful part of your program actually surprised me : it is the "personal development part". It was really helpful, especially in the first few months, to position myself as an entrepreneur and take the necessary time to really identify what I truly wanted to do, instead of trying to sell something right away. It really helped me to realise my potential, and feel capable to make it happen !
Thanks to the offer we developed together, and the multiple communication channels we are testing in order to touch elderlys efficiently, I was even interviewed for the local newspaper ! It is really encouraging to have such positive reactions and results.
Thank you for your mentoring ! It was a great experience. To those who wonder if they should join your mentoring programs or not, I would say to definitely have a close look, without over-thinking it either, especially if "the feeling" is here. At the end of the day, it's the human connection that matters.
Marie-Laurence
[France]
Before
French independent psychologist for career agencies
After
Meaningful career co-designer

" Those 8 months really help me to kick start my activity. I knew what I wanted to do and I know – that I wanted that to be done online, but I didn't know where to start. And I was afraid. I felt like I needed someone to hold my hand.
I had started to work for agencies, but I couldn't find clients of my own. I really wanted to move away from Paris, and find a way to continue do my job alternatively. The fact that yourself you have launched your business from abroad has convinced me that you would be a good person to show me the way.
I did not want to feel alone in my project, but also I wanted to have a methodology in order to reach financial sustainability in eight months, while consolidating all the foundations.
In concrete terms, I finally managed to launch my own activity? I have a website and all the communication tools that go with it (a newsletter, a Facebook page). I finally have my first clients : today I have 4 clients who signed up for my services thanks to all the actions we worked on together.
I finally have today the life of a digital nomad and this as well is a very tangible results I got out of walking with you !
One of the biggest change I experienced is to finally be able communicate about my own professional viewpoint in my industry. That is something I wanted since a very long time, and I finally managed to get it out. I finally felt comfortable with the angle I wanted to offer in my services.
What I loved the most in the program, is your presence as a mentor. It gave me the freedom to try things, knowing that you would be able to bring your vision as well. I always found your advice very rich and to-the-point. I learned so many things !
I especially loved that client experience inside your program, which inspire me today in my own work. I really loved all the little details, like your emails that motivated me in the moments when I felt down, or for example the book and card that you sent me for Christmas – and that made our virtual collaboration a true human experience.
To those who hesitate to join your program, I would say to go ahead without any doubts! I am convinced that support is vital to go where we want to go, faster and further. Especially when it comes to creating an online activity, which definitely requires training. You absolutely know that topic, and it went way beyond my expectations on this very dimension ;) "
Geraldine
[France]
Before
Sales & Business Engineer in the Telecoms
After
Happiness at Work' Impresario, Founder of Gemmosphere

When I discovered you, I just had finish a Skills Assessment, and I was asking myself a lot of questions about social and solidary economy, convinced that I had to find a strong meaning in what I was going to do.
When I joined your program, I already had a good vision of what I wanted to offer to companies (more happiness for their collaborators), but I had no offer, no legal structure. I needed to be supported, to receive help, and to share best practices with a like-minded entrepreneur. I knew that I had to invest that gift (to myself, and to my company!).
What I most liked in working with you, is your method and your way of preparing our strategy sessions. It's very progressive, with reassuring steps, and above all a lot of kindliness. It really helped me to organize and define my goals. Without telling everything about your method, I find it extraordinary to look back and see all the steps we've achieved together.
Today, I am running my own company, with a legal existence, a chartered accountant, suppliers, customers, and this is a big, big change! It is a wonderful gift to be supported in this transformation. As entrepreneurs, we are often alone. It is nice to have someone by your side, who encourages you, stimulates you, who shares ideas and best practices with you.
I loved co-building all this together. This 6 months program was a catalyst: it gave me the opportunity to go faster and to save time. Time is very important when you are in a start-up phase. It is better to invest it to meet new customers, rather than trying to do everything on your own.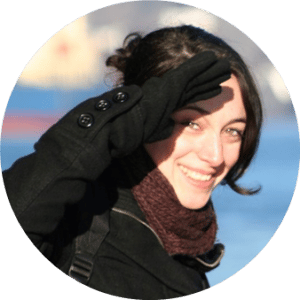 Elina
[ France ]

I had just quit my job as a Project Developer in the artistic & cultural industry. It was an enriching yet grueling experience. I did not feel myself in this professional environment, and I did not have the impression to use my true skills and potential. I really wanted to explore new possibilities, and not as an employee!
My first idea was to support cultural projects in their administrative duties. I had the experience and the network: it was reassuring. But as soon as I did a first step, I realized I really did not want to move forward in that direction! I felt like going back to square one with only one certitude: my will to become an entrepreneur in something that would truly suit me. I had the feeling I had nothing left to loose. From then on, the magic of the internet allowed for our path to meet!
What really touched me is that you did not speak about competencies (which are only one aspect amongst many). You really look at the person herself, who she is, her wishes, her talents, to then go on to the outside world. I felt so much more possibilities with your approach, with no restrictions, and that was a perfect fit for what I was looking for: opening-up to new possibilities.
Then, I had "the feeling" when meeting with you for the discovery session, and I have not been disappointed!
From the very start, it was clear that I wanted to create my own business activity. Become an entrepreneur. All the rest was very unclear! I did not know what I wanted, I only knew what I did not want to do anymore. I had no specific ideas, or sometimes I had and was changing every 24 hour.
My main expectation was to check in for my true core wishes, strengths, my possibilities and thus define an entrepreneurial project that would be clear and stimulating. Something tailor-made for ME. I also wanted to have a methodology to follow, corresponding tools, and a much clearer vision on the feasibility / viability of my future project.
I got so many results out of the 4 months program!
From a very practical point of view: I indeed defined and validated my project (from scratch!), close to my heart, aligned with who I am and what I want. This project is now transforming into a very tangible activity, which opens up so many possibilities. I now have a clear vision of what action I need to do in order to move forward in the coming months, as well as a new work (and life) organization style that totally suits me.
These last 4 months also helped me to transform my mindset, to work on my fears and my doubts. I feel like I have seeded many grains during all those weeks with you, and I learned so much about myself.
The biggest change is very simply the distance I have "travelled" over the last 4 months!
When I think back at my situation then and where I am now, I find it incredible! The idea of developing a professional activity in which I could express my true self and in line with my values has been in my mind for ages, and yet, I never managed to transform it into a tangible project, with clarity and serenity.
The most important highlight has been this moment, when we defined what would really suit me. Unlike what I imagined, it was not something that came out of nowhere: it was inside me for a long time, and I had been developing it without even realizing. The program helps me to identify it, pay attention to that part of myself, and to uncover its potential. It also allowed me to realize that: it IS doable!
What I will remember is The excitement of each Mondays! That's the day I was receiving my new workbook and I loved to feel the progress I was making, as I discovered my new "mission". I also really loved the methodology itself and the tools you are offering: well balanced between inner work and practical steps. I found it really enjoyable! Following the program allowed me to be autonomous while keeping my motivation and momentum high week after week. Thanks to your support when I faced some doubts, I never got stuck and I managed to keep on taking action no matter what.
What I want to say to people who are in the same situation as I was 4 months ago, I would say: follow your heart! This program has been such an important step forward for me. There is clearly a before, and an after. I feel like I have never been closer to my "ideal life". Joining a mentoring program allows you to save so much time and energy, so you can focus on what really matters. You're less distracted.
You allow me to have a safe environment to evolve with serenity and indulgence, and your advices always were spot on.
A big, big thank you for this adventure!
.
Elina's website to come soon >> "La Bulle Exploratrice", meaning "The exploring bubble"
Joanna
[ France / Turkey ]
Before
Marketing & public relations for major cosmetics brands
After
Founder of Imparfaites, an online training platform for women who want to adopt sustainable cosmetics

At the end of my studies, I was in front of a big challenge. Despite my interest for working in the cosmetics sector, I did not want to continue working for a big company – because the industry is too profit oriented and too competitive too. I always had in mind to start my own business one day, but I though I was too young… which turn out to be untrue, since I actually became an entrepreneur !
When I joined your program, I wanted to find my way. Do something I love, that suits me, that fits with my values, and in connection with like-minded people. And above all, something that would give me more freedom. Freedom to work at my own path. Freedom to live anywhere on the planet.
I decided to link my passion for cosmetics with my ambition to be helpful for people, through something meaningful and useful. Also, I wanted to share my own experience adopting organic cosmetics with other women.
The results have been awesome: in 6 months, I could do what I thought would have been possible in 5 years. I launched my brand Imparfaites, and I can finally share my values with like-minded people. Thanks to your support, I could face my fears: this project forces me to go in front of people and confront myself with their judgment.
Working with you was really enjoyable: you are dynamic, you always have motivating and sharp advises. You also know how to reassure people in case of doubts: the training is very well organized and methodical, which is very important at such an early stage. Thank you for those 6 moths, really, I absolutely loves your training!
Visit "Imparfaites" and download « antisèche » a gift to use eco-friendly cosmetics >> www.imparfaites.com
Follow the "Imparfaites" community on facebook >> facebook.com/imparfaites
You want the same results ? Take action!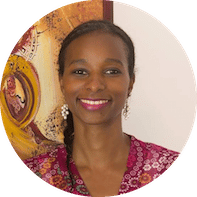 Daffa
[Mali/Senegal – France/Turkey]
Before
Responsable projet dans le secteur du développement international (ONGs)
After
Fondatrice de Kelen, agence de promotion de l'art contemporain Africain à l'international

I decided to become an entrepreneur not to be left inactive after our family moved abroad due to my husband's work. When I decided to work with you, I did not have any specific project in mind. I knew I had nothing to loose, so I just grabbed that opportunity.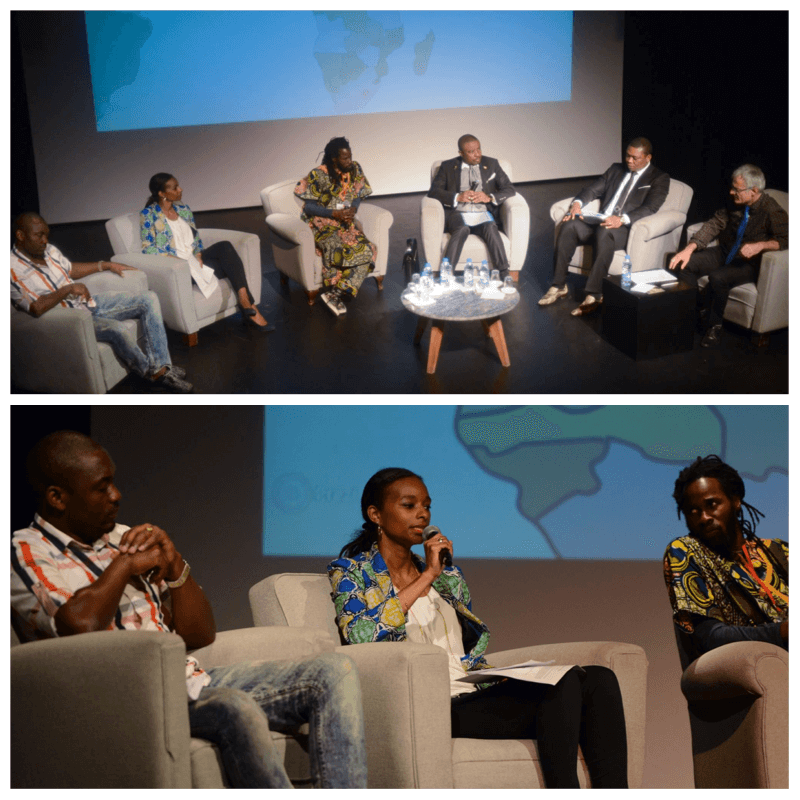 In only 6 months time, I have launched my business project and I am so happy about it! After a 12 year career in international development (NGOs), I wanted to continue support Africa but in an alternative, more positive way. With KELEN, I work at promoting contemporary African artist internationally. Beyond the fact of launching my entrepreneurial project, the fact of having to meet with so many people really raised my self-confidence. And that I find, is awesome! Today, I feel that I have my own destiny into my hands. I find it very empowering, and motivational. Thank you so much, really, for the immense step forward you helped me to take. To those who hesitate on getting started, I would say that you shouldn't hesitate at all to get help. Especially at the beginning, it is so important to be able to move forward

Belkis
[ France/Turkey ]
Before
Responsable RH dans le secteur hôtelier, et expatriée depuis 2 ans
After
Fondatrice de MyHappinessLab, laboratoire en ligne qui aide les femmes à prendre conscience de leur potentiel grâce au développement personnel

Before I started to work with you, I knew where I wanted to go but I did not know how. Being an expat has made me aware of my resources in terms of personal development, and I really wanted to share them. I had wished to become my own boss in the past, and I felt ready.
I needed a flexible framework in which I felt free enough to exploit my personality, while being reassure by a proven methodology. I have a very creative personality and I don't like to be forced to work into a certain direction. When I decided to work with you, I thought I was doing an investment in myself, for the long run.
The biggest return on investment has been to grow, and to gain self-confidence. It is such a wonderful transformation to go from a wish to a tangible reality! It would have been a giant mistake not to get the support of a professional, and to fall into the "giving up" trap, not knowing how to handle doubtful feedbacks from family (who rarely understand why giving up of corporate security!). Being able to surround yourself with the right people is very important according to me.
Thank you for this enriching experience, I really felt well taken care of during these 6 months surrounded with like-minded positive people! Thank you so much!
Sezer
[ Turkey ]
Before
Early-stage entrepreneur, founder of Unique By Nature brand
After
Fully funded women-empowerment brand!

When I contacted you, I had started a croundfunding campaign to launch UNIQUEBYNATURE's "Funding for Women International". Unfortunately, after a few weeks, there was very few contributors. I knew I needed to change my communication strategy in order to increase traffic to my Indiegogo [croudfunding platform] page. But I did not know which new direction to take! I had already worked a lot on this project and I really wanted to make it work.
I had the intuition the campaign would be successful thanks to social media, but I did not know how to use them efficiently. Seeing you were active on social medias, I hoped you would be the right person to help me. We worked together during 1 month, and I was really astonished!
It was beyond my expectations. The audit report you prepared after listening to my needs was perfect. Detailed and rational, it was also easy to implement, showing step by step the actions I should do. I followed your advises and quite rapidly, I got more and more contributors for the campaign. Thanks to our frequent exchanges, I felt really motivated. A month later, I had reached my goal and raised 7,632 USD. Mission accomplished !
I strongly advice to work with Solène in close relation. There are lots of things to learn and nothing to lose.
Vist Sezer's website >> uniquebnature.com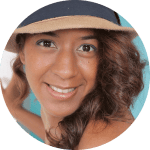 Stephanie
[ Mauritius ]
Before
Marketing manager in the tourism industry
After
Environmental photographer

My one on one sessions with you, Solène, really helped me to focus on getting more clarity in creating my photography business, for it to be sustainable while enabling me to live my passion.
Getting your insights encourage me to target achievable goals and take action. We met at the right moment and shared the good energy to go ahead. You have been very attentive to my needs and strength as an entrepreneur.
I rediscovered self-confidence and know that my photography and design services are worthy.
Judit
[ Switzerland ]
Before
Stay-at-home mom & expat wife
After
Founder Colourful Souls, fighting against consumerism by advocating for daily creativity by organizing local pop-up events

I chose to work with you because you are a like-minded entrepreneur having a social-impact oriented mind set. I saw you have experience building businesses, and found you dynamic, to the point, analytic and focused.
Thanks to your methodology, we have identified my key strengths and the profile of my potential business. We have identified and focused on my vision and mission. We have researched the market and the market segments to serve.
Setting goals and tasks from one session to another was a great help to direct my focus and get on with developing my ideas !
Solène is an effective business development professional who is passionate for the social cause and to help social oriented people and projects get off the ground. She is good in seeing areas of personal growth, gives practical advice and tools for daily organizational management obstacles and has a strategic mind set.
You want the same results ? Take action!
Caroline
[ France / Turkey ]
Service provided 
 Financial sustainability audit & recommendations

I was afraid not to be able to live from my business, because it is also my passion. I accepted little contracts here and there, but that did not allow me to generate an actual revenue. I though that since you managed to make a living as an entrepreneur without sacrificing on your passion and values, you are a good person to take advises from.
I really liked your structured approach. Doing the exercise sheet prior to the session really helped me to identify my problem. The solution you suggested during our strategy session was excellent. It corresponds to what I can actually do and what I love to do.
Now, I have build a great offer, and I know to who exactly I will offer it to. I have great foundations on which to build my business. Now, I am confident I can make a living through my work. Everything is so much more clear!
Thank you so much, compared to the price, I got so much value out of it. I'll definitely recommend your services.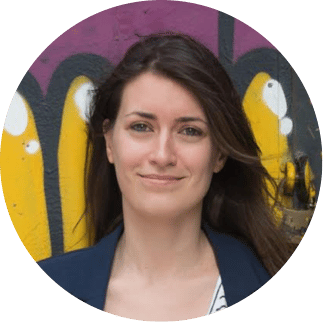 Melanie
[ France / Turkey ]
Service provided 
 Financial sustainability audit & recommendations

I launched my business a year ago and at first I had few contracts coming "naturally" to me through word of mouth… and then not much. I needed a structure and a methodology to have a long term vision for my business. I also wanted an external opinion, from someone who has been through the different steps already, and who could thus understand me.
I really loved the program, including before, during and after the session. And especially, your listening skills! You really quickly understood my situation and offer a tailor-made solution that was a perfect fit. Your method is sharp, clear, and with your humoristic "human" touch, that relaxed me in this stressful topic that is money. I now almost enjoy filling up my excel documents!
Thanks to your program, I realized I need a drastic change in my positioning and offer. The numbers just speak for themselves, and our conversation validated everything. Now, I feel so much more self-confident. I have a clear monthly goal I need to work toward. And most importantly, I don't aim at surviving, but actually developing my business.
Sophie
[ France / Turkey ]
Service provided 
 Financial sustainability audit & recommendations

9 months after launching my business activity, I knew I needed to change but I did not know what and where to start. It was hard to take a step back from it to have a clear vision… and there was also probably some personal limiting believes that blocked me.
I decided to work with you to benefit from your structured approach, and also because I wanted to feel less alone in front of all my questions! You really helped me to identify my limiting believes, and to take a step back from my business to have a more strategic view. I loved the simplicity of your approach (as opposed to how complex it was in my head). I was thrilled by your capacity of analysis and the accuracy of your tailor-made suggestions.
The #1 benefice from joining your program has been clarity in order to take the right actions. I know what to prioritize in preparation for my new launch in September. I also feel released. The changes will surely be beneficial for my business, and are actually quite simple and definitively doable.