AFTER ALMOST 5 YEARS OF MENTORING IMPACT-DRIVEN ENTREPRENEURS FROM ALL AROUND THE WORLD, I HAVE DECIDED TO ***NOT*** OFFER 1-ON-1 MENTORING PROGRAMS IN ENGLISH.
In this article, I wanted to share WHY, as well as what I will do instead to continue to support you & my international community.
First of all, know that this decision has been one of the hardest to take!
I have been thinking, re-thinking and over-thinking it for MONTHS… maybe even years.
You might also experience this in your entrepreneurial journey: sometimes we need to take big strategic decisions, and even if deep inside we know what is right, we resist taking the leap forward, by fear of making a mistake or disappointing others.
Reason #1 why I am shutting down my programs in English
The first reason why I have decided to stop these services, is because my sales in English have declined over the years, while I had more and more requests in french.
In Creators for Good's 1st year, 100% of my clients where in English, except for 1st french speaking clients.
I started to work in English because I had been living abroad for years and working always in English, and so it was the most natural language for me. When I have a 1st fellow french citizen as a client, I translated part of my tools for her and did all our sessions in French… which lead me to translate my website and make it bilingual.
During the 2nd year, 80% of my clients where english-speakers, 20% french speakers
During the 3rd year, 50% of my clients where english-speakers, 50% french speakers
During the 4th year, 20% of my clients where english-speakers, 80% french speakers!
It was also a year of big growth, with double the number of clients from the year before, over 100K in revenues, and 3 team members joining me to sustain the business.
During this last and 5th year, only 5% of clients where english-speakers, and 95% french.
I honestly don't know why my services sell better in French, when my marketing is very even between the two languages…
According to my coach, I have more to offer to the french community (bringing the international touch while deeply understanding the french culture and it's limitations when it comes to entrepreneurship) and so that is why the value I am creating is more appealing over there. That's a theory!!
>> Before making any big decisions in your business, look at the issue from a data point of view (and not an emotional one) : what are the numbers telling you?
Reason #2 why I am shutting down my programs in English
Another reason that has motivated my decision, is that it has been very HEAVY to work in two languages in parallel.
Every-time I create an article, a newsletter, a video… I need to create it twice.
Every-time I come up with new content for my mentoring programs… I need to create it twice.
Every-time I make an update on my website… I need to do it twice.
Over the years, I have delegated more and more of that (to my web assistant, and later to a translator) but it has a big cost on my business in both TIME and MONEY.
Delegating allows me to spend less time, but it's not a zero operation either, because I need to add it to their to-do list & follow up their work. I estimate it at around 2 hours per week.
Delegating costs money ! In average, it costs around 500€/months to my business (and I am not even counting the fact of having a bilingual website, which was much more expensive then a single-language one).
2 hours per week is around a 100 hours per year. Knowing that it takes me an average of 20 hours / clients when I mentor them, this is 5 clients I do not have an impact on every year.
500€/months in translation is around 6000€/year
Plus the potential income for 5 clients is around 15 000€ (taxes included).
In other words, working in two languages slows down my impact by 5 clients & my income by 20+K€ PER YEAR.
>> Before making any big decisions in your business, look at the COST, in both time and money. You can even translate your time wasted in potential money not generated to have a clear, simple number to make your decision.
Reason #3 why I am shutting down my programs in English
The key reason why I have resisted shutting down my programs in English, is because I LOVE my English speaking clients and community!
Working in English is a way to have an impact beyond the borders of my motherland.
It has brought me opportunities that a french-only activity would not have, like (to name a few):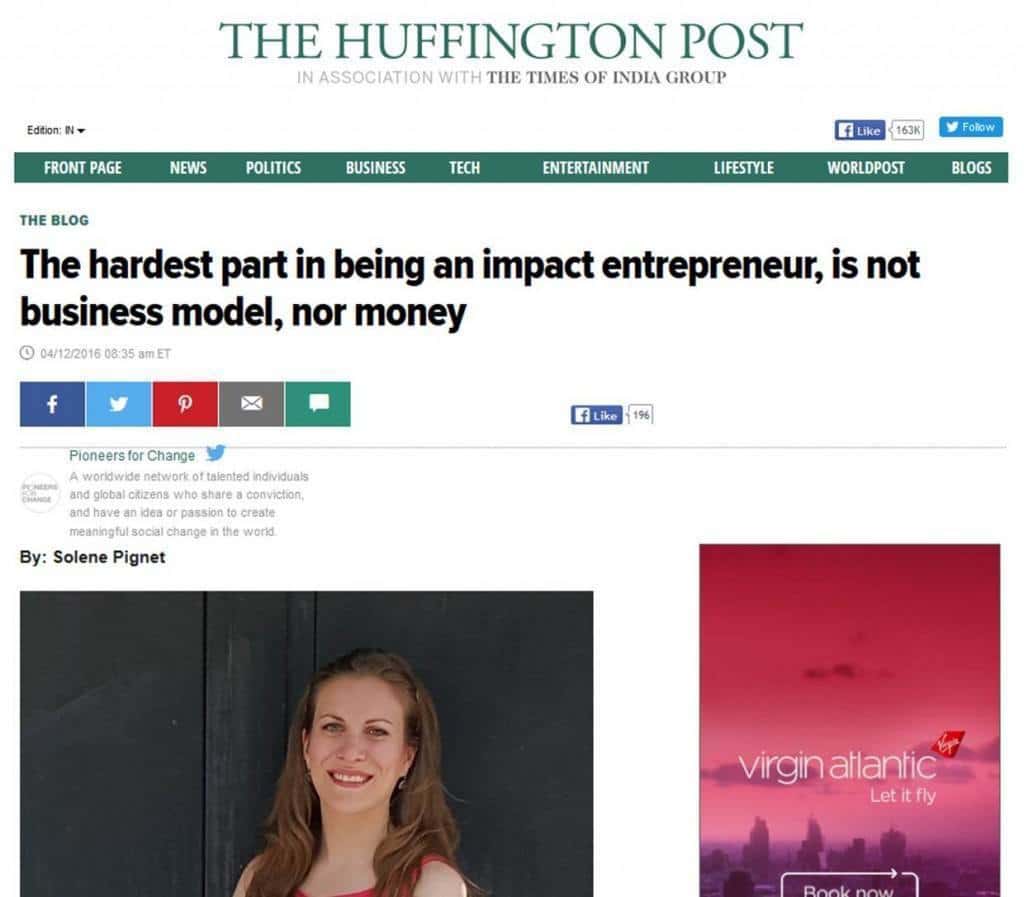 Being invited to speak at the Changemakers Summit in New York City
Receiving the award "Iconic Women Creating a Better World For All" at the Women Economic Forum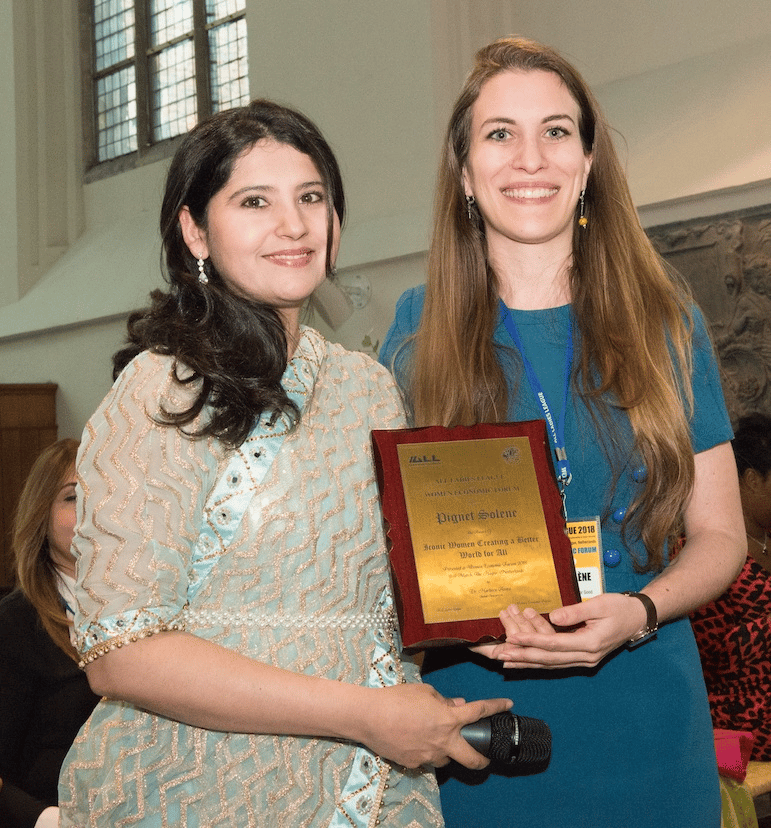 I truly want to continue having an impact internationally, but it doesn't make sens business wise…
UNTIL I REALIZED I COULD ACTUALLY KEEP ON WORKING IN ENGLISH AND SUPPORTING CLIENTS ALL AROUND THE WORLD IN A DIFFERENT CAPACITY!
Over the past few years, I have started to collaborate with other mentors specialized in impact-driven entrepreneurship, who are based in Canada and the United States.
Together, we've co-authored a book, we've developed tools and created online courses that are in fact much more scalable (and affordable) then one-on-one mentoring programs.

Which means, even if creators for good's mentoring programs will not longer be available, i will keep on supporting you and all our fellow global citizen who have the ambition to use entrepreneurship as a force for good!
>> Before making any big decisions in your business, look all the options. It is often not a black or white situation, and taking the decision to move away from one scenario can lead to an even better one (even if it's not always easy to see it at first sight!)
I hope my sharing this decision and the reasoning behind it can be inspiring for you some day, if/when you face a big switch for your impact business!
---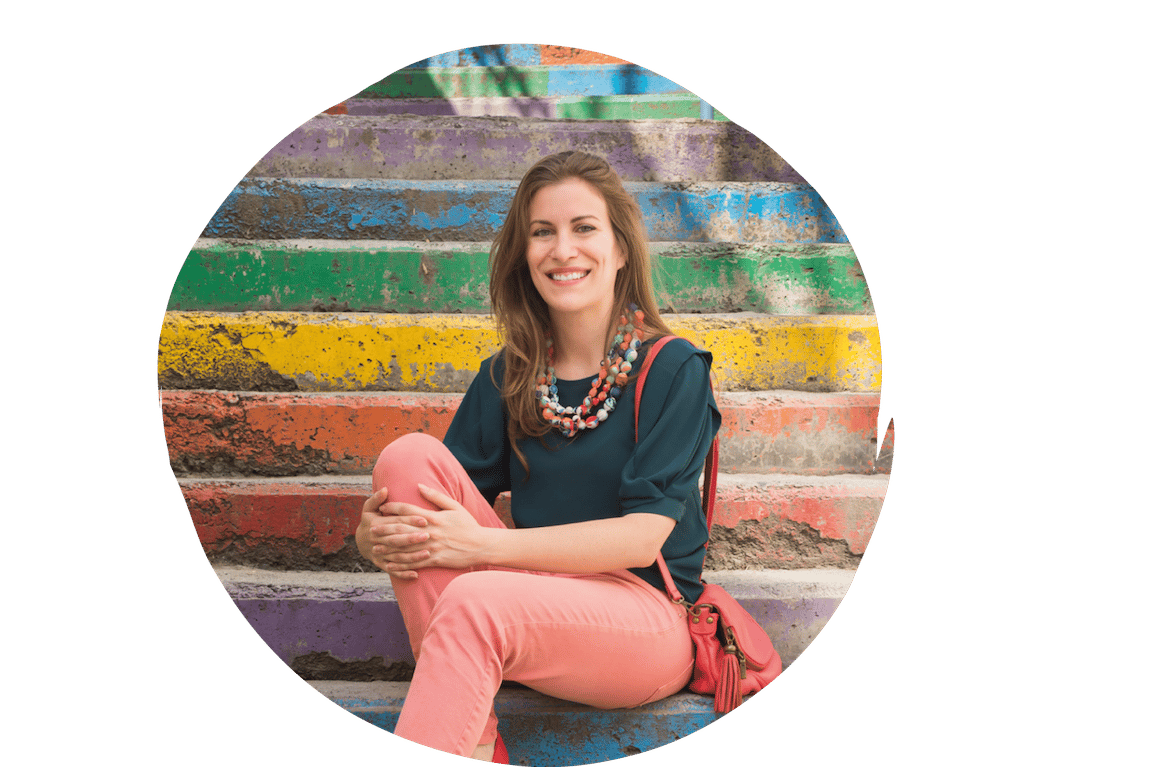 Solène is the Chief Empowerment Officer of Creators for Good.
She developed a methodology that allows Global Citizen to start and grow their own impactful businesses from anywhere in the world – and with no need for investors or government support.