3 years ago, I started this amazing journey of becoming an entrepreneur, creating a business to make a difference in the world, while reclaiming my freedom after unhappy years in the corporate world.
Which means Creators for Good is 3 years old! Woop wooop! :D
For this occasion, I wanted to share with you 1 thing we rarely see when looking at "successful" entrepreneurs : the feelings, doubts, and emotional roller coaster that every entrepreneurs go through "behind the scenes" !
And on top of the list, are the FEARS we have to face as we move forward and expand our comfort zones. 
You know…
What if it fails?
What if I quit my job for this and then never be able to find another one (ever!) ?
What will people think?
What if my former colleagues make fun of my idea?
What if no one care?
What if I don't manage to find the right words to convey my message impactfully?
What if I don't manage to have enough clients?
What if I have too much clients and cannot handle everything?
What if I am not good enough?
What is this Impact is too big for me?
What if I stop being free / having enough time once I am successful?
What if my friends and family start being jealous?
What if my partner resent me if I earn more money then him?
What if I loose my loved ones if I become successful?
… (the list goes on ;) )
If you ever told yourself at least one of the questions above, this article is for you!
My ambition is first to let you know that you are normal. Everybody feels fears when doing something new / extraordinary. The fact alone that you have those fears are NOT an indicator of your potential success ;)
Also, I want to share with you that, at every level of your entrepreneurial journey, new fears come up. It's a never ending story… so better get use to it ;)
What you might not know, is that every fear (big or small) is in fact the tip of the iceberg of a more profound, Universal Fear.
There are 3 Universal Fears each and every human holds, at different levels. Based on this concept (theorized by Gregg Braden, and popularized by Anthony Robbins) – it becomes easier to deal with the fears that arise as you start understanding their root cause (instead of adressing the symptoms only !)
For the occasion, I have collaborated with the very talented Caroline Gaujour, visual storyteller – in order to share my own fears (and how I overcame them!) … in a non-dramatic way ;)
Make sure to read till the end : I have a "quick help" bonus for you, to help you understand & overcome the fears you might be facing now !

I look forward to read in the comments the fears YOU are facing, and help you start working on it ;)
PS : this graphic story is the intellectual property of both Creators for Good and Caroline Gaujour. It may not be shared, reproduced, or used partially or totally in any way. That said, you are welcome to share this blog article in full with whoever you feel will benefit from reading it ! Thank you ;)
---
Please don't hesitate to share your personal experience in the comments below!
---

---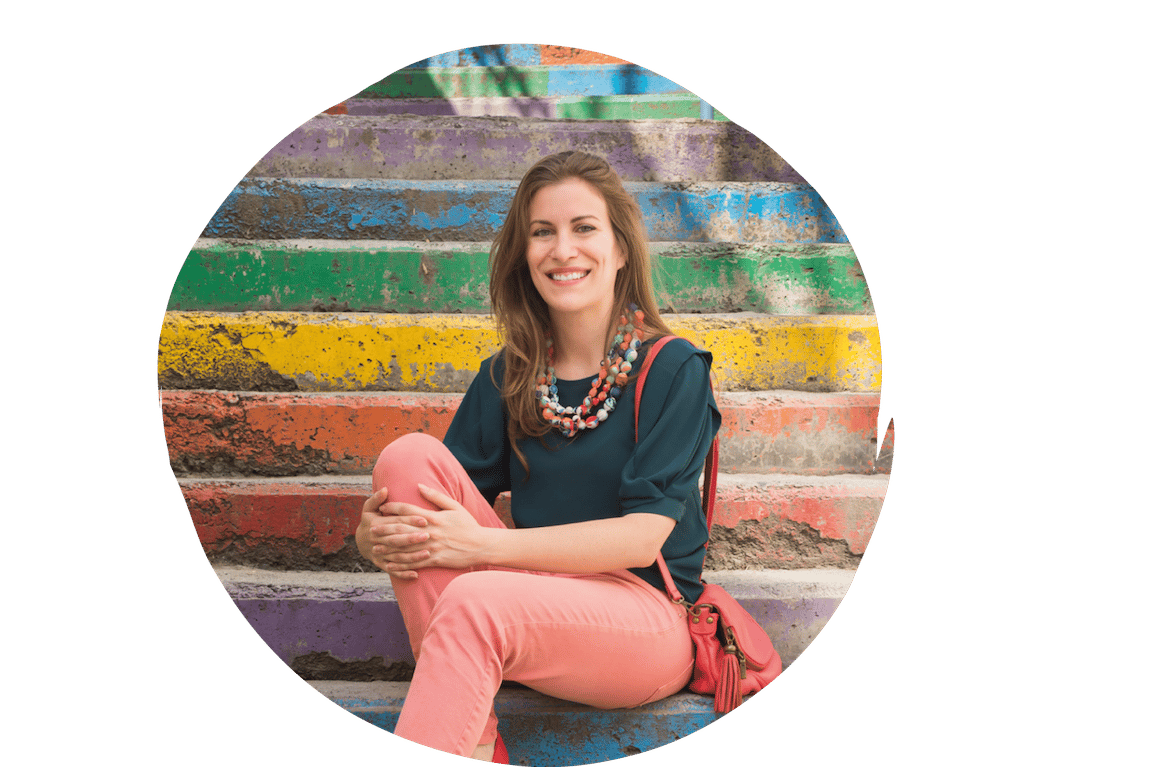 Solène is the Chief Empowerment Officer of Creators for Good.
She developed a methodology that allows Global Citizen to start and grow their own impactful businesses from anywhere in the world – and with no need for investors or government support.