Welcome to Creators for Good's new website!
In this blog post, I am outlining the 3 BIG CHANGES I have decided to undertake… for my 3rd year in business !
BIG CHANGE #1
Creators for Good will now be primarily working with FEMALE (aspiring) entrepreneurs!
Why?
Because Women Empowerment is a cause where I believe my alternative methodology can have a big impact (as it allows individuals to start their own impactful business without external investors & in a super authentic way & with great attention to work/life balance)
How?
By supporting mostly women "citizen entrepreneurs", and identifying the root cause of why more women are interested in social entrepreneurship and yet why more men are successful at it (winning prizes, getting paid better, etc)
+ adapting my methodology & services EVEN MORE to women entrepreneurs (working on money mindset, removing self-doubt, etc)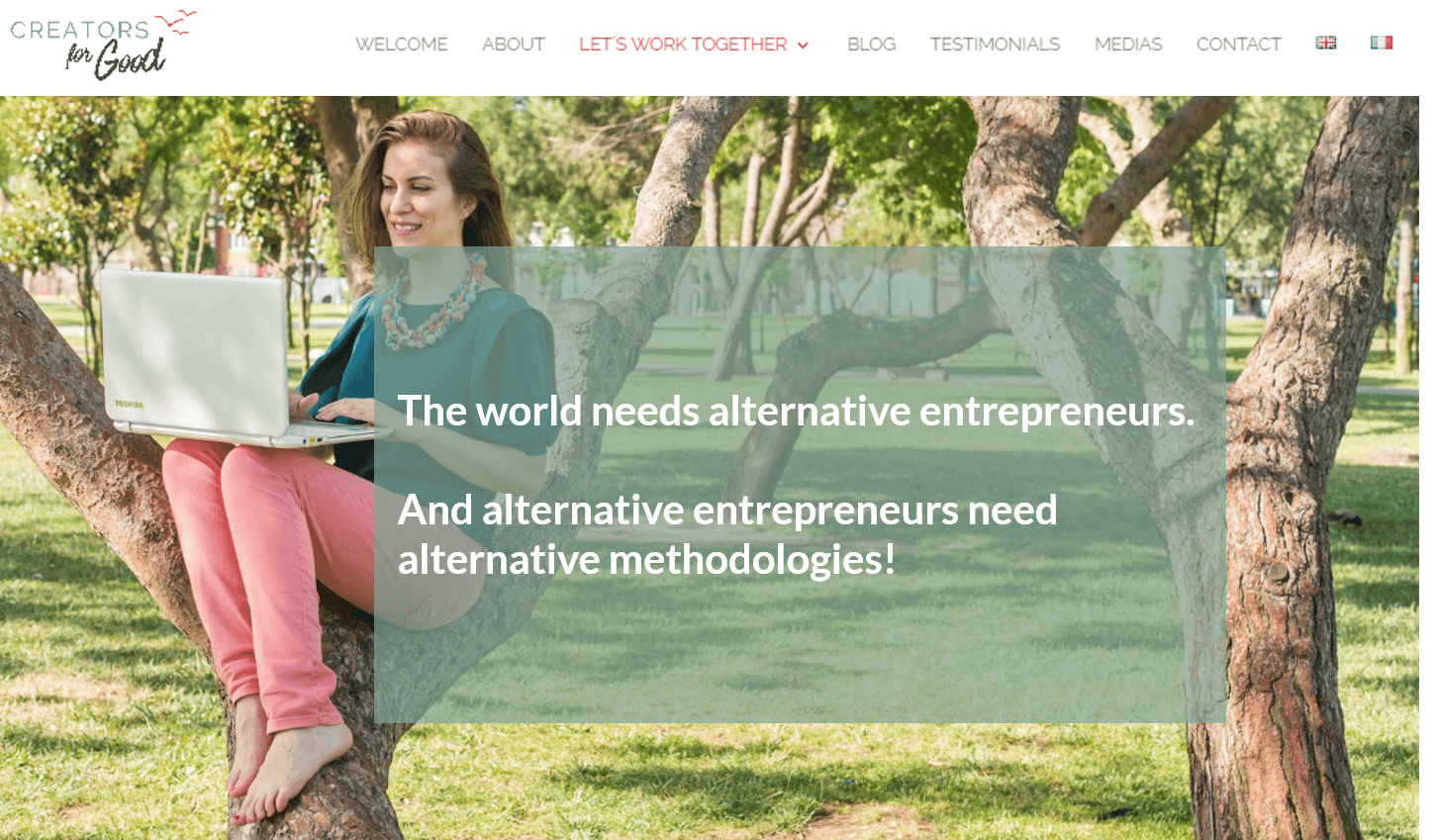 BIG CHANGE #2
Creators for Good's mentoring programs will now only accept entrepreneurs who are NOT soliciting grants / investors in order to reach financial sustainability
Why?
Because I am tired to meet potentially awesome entrepreneurs who waste their time and energy chasing grants, when they could have an impact right away (and scale much more easily)! Tired to read the news about social enterprises closing down as soon as a government program stops (=every time politicians change, which is often). Tired of seeing entrepreneurs explaining they've won a competition / got a grant, and only realize afterwards they actually have to match up the investment personally (<< in case you don't know, this is SO frequent).
And because, women have less chances to get grants then men (men investors = the vast majority, tend to "trust" male entrepreneurs or male-driven teams much more frequently). And so as part of my Women Empowerment focus, I've decided to empower female entrepreneurs to start and scale their impact WITHOUT grants!
How?
By equipping my clients with the best self-sustainability strategies, making them a central & non-negociable piece of my methodology!
The online world has open the doors for individuals to start at a super-small initial cost, and reach thousand and thousand of potential beneficiaries through social media. And it's time Changemakers tap into this potential fully, instead of waiting for governments, banks and investors' support – like people HAD to do in the 20th century.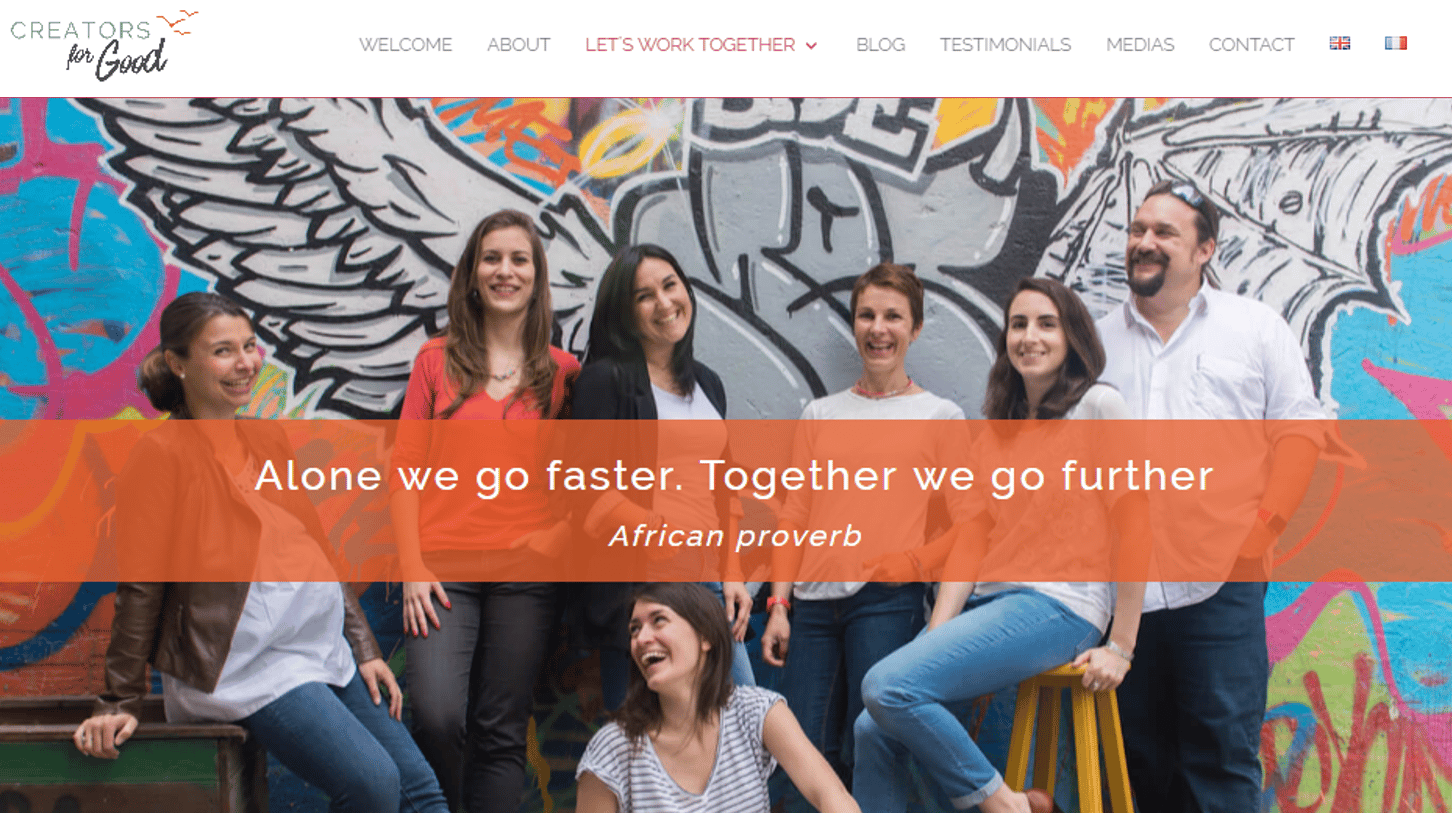 BIG CHANGE #3
Creators for Good will now be (even more) COLLABORATIVE :D
Why?
When I started to support social entrepreneurs & changemakers, I felt so small (and even sometimes, hopeless) compared to "big" accelerators, or competitions offering free mentoring.
And yet, I felt deep in my heart, that my approach was still needed, because much more authentic and tailor-made.
I also realized (by having conversations with demoralized aspiring entrepreneurs) that competition is the exact opposite of my values and thus approach.
I almost find it *cruel* to ask early-stage entrepreneurs to compete (when they are at a moment of big change in their life and thus, for most of us humans and especially women, also struggling with self confidence issues).
Maybe that's even a root cause for why women tend to succeed less in business! Because we're less competitive! And yet our voice need to be heard.. and our solutions to reach our beneficiaries.
How?
I've always been cooperative (I've even wrote a book on that topic!). Now, this value will be at the heart of every business decision.
For example, I will display on my "about page" (which you'll discover tomorrow) the names of the coaches and mentors who have supported me through my entrepreneurial journey. Those thanks to who I succeeded. This shouldn't be a taboo, and there's no such thing as a self-made-wo.man !
I'll also integrate other experts inside my mentoring packages. In other words, my clients will not only have individual sessions with me, but also with other exerts (in law, communication strategy, and physical/mental health).
---
I hope you like it ! If you have any remarks or questions, I'd love to hear from you in the comments below ;)
---

---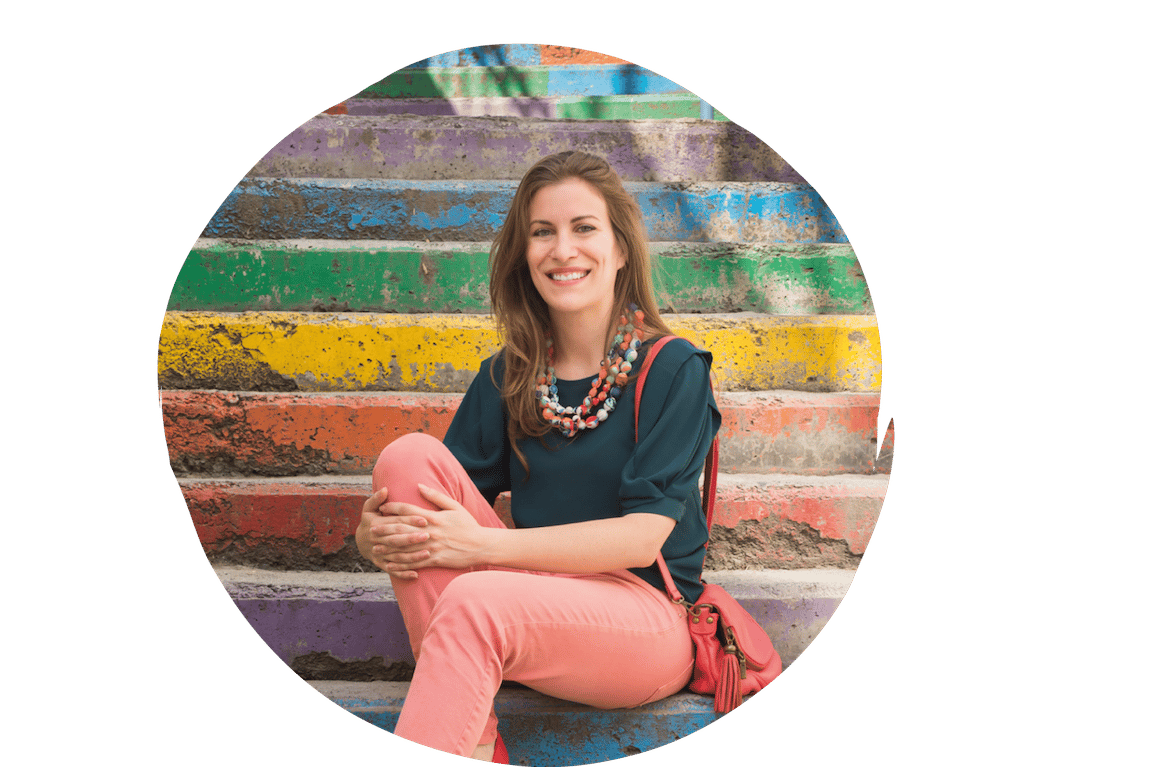 Solène is the Chief Empowerment Officer of Creators for Good.
She developed a methodology that allows Global Citizen to start and grow their own impactful businesses from anywhere in the world – and with no need for investors or government support.