I meet more and more people who consider themselves as Global Citizen.
Because we have traveled more than our parents and grand-parents ever did,
Because we have called "home" countries that are not ours (officially),
Because we fell in love with someone from a different culture, and are building multilingual/culutural families surrounded with friends from different nations,
Because when someone asks "where are you from?", we need to think for a short while before starting to explain. (Usually, it sounds like "originally […] but […] and now […]".. !)
I am proud to be a Global Citizen. I even created my own job in order to support this lifestyle (that often do not « fit » into traditional career opportunities). I have been a consultant for impact-focused entrepreneurs since 2014, and I have noticed that all my clients – and most of the aspiring social entrepreneurs in Creators for Good community – are global citizens too!
In this article, I explore the correlation between being a Global Citizen, and becoming an entrepreneur to have an impact on the world.
The age of global citizens
We are in the century of globalization. And in the age of global citizenship.
Globalization often has a pejorative meaning when it comes to business – with giant heartless corporations driven by profit at the expense of people and planet.
However, it is rather considered positive when it comes to individuals. Associated with great qualities & values such as open-minded, tolerant, adaptable, curious, positive and creative.
With air-travel becoming mainstream, language barriers becoming less and less of a burden, and globalized media making everyone more and more aware/curious about the various ways of life in different parts of the planet – people don't only travel during their holidays or for business trips anymore.
Living abroad is becoming a way of life. Being a Global Citizen is a new identity statement. And as life-styles are shifting, work has a new importance too.
The need for meaning in career and life
The age where people wanted to "have a good job" in order to afford "having a good life" is vanishing. Work is no longer only a way to make a living and have a status in the society, it is part of one's lifestyle.
We do not want to shape our life around our work anymore, but our work around our lifestyle, values, and personality.
Don't get me wrong: work still is a priority – as much as it was a generation ago. Actually, people want more and more from their work!
We want to be passionate,
We want to be fulfilled,
We want to be useful as individual,
We want to have a positive impact around us,
We want to matter.
Global citizenship lifestyle shapes new career aspirations. A generation who want to be free to live wherever they want, be passionate by their work, and have an impact in the world.
[Tweet « #GlobalCitizenship shapes new #career aspirations: freedom, passion, and positive #impact! »]
Entrepreneurship as a way of life
Alongside the emergence of Global Citizen, arise new forms of work.
Digital Nomads are taking advantage of the Internet to tailor-make themselves a career to support their lifestyle. Whether they are web-designers, yoga teachers, online-shop managers or journalists/professional bloggers: they all choose to work online in order to change location anytime they want, and work with clients and partners all around the world.
They became entrepreneurs, but not in a traditional sense (with some capital, investors, physical location, and a staff to hire). They became entrepreneurs of their live – creating value while supporting their lifestyle.
Global impact
This freedom and independence also comes with a certain ethic. The very ethic that too many giant global corporations lack.
Yes, more and more people create their own job to support their dream lifestyle, but not in a selfish way. Having a positive impact is part of the values of most global citizens. As a result, more and more Global Citizen are becoming impact entrepreneurs.
[Tweet « More & more #global #citizen are becoming #impact #entrepreneurs »]
We can sell organic / fair trade products,
We can promote healthy life-style,
We can connect wealthy people with the poorest on the planet,
We can empower woman entrepreneur, and girls going to school,
We can support isolated elderlies,
We can innovate to fight unemployment,
We can share our expertise to change people's life – on the other side of the planet…
Less borders. More connections. Be creative ;)
---
Do you recognize yourself in this article?

My mission is to support like-minded Global Citizen become entrepreneurs have a positive impact in the world (while being financially sustainable!).

If you need to Define your business idea, Launch your value-driven initiative, or Reach financial sustainability, I can help!

Book a 30min free strategy session

Share your challenges (with someone who has been there!) + Get my advises on how to structure your entrepreneurial journey + Discover how we could work together

(limited offer – only 5 free session per months)
---

---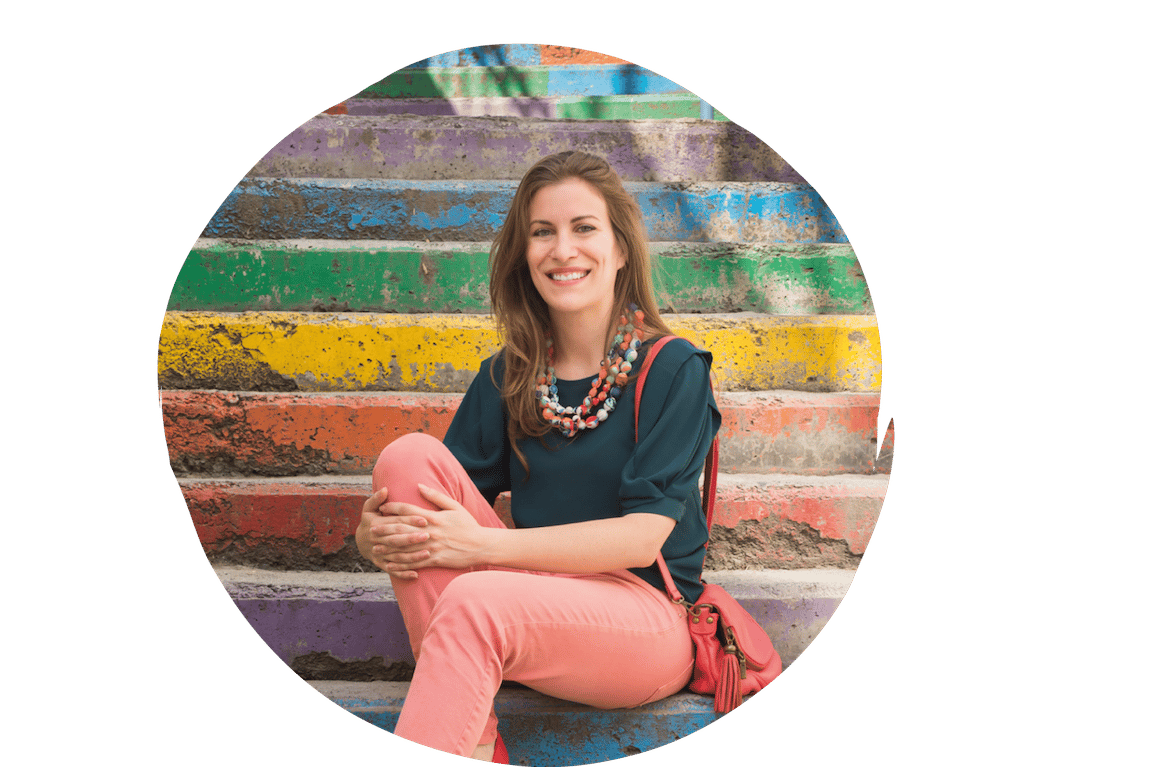 Solène is the Chief Empowerment Officer of Creators for Good.
She developed a methodology that allows Global Citizen to start and grow their own impactful businesses from anywhere in the world – and with no need for investors or government support.