Before you came across this website…

You successfully launched your own purpose-driven activity, one that is aligned with your skills and mission and allows you to make a living AND an impact at the same time.



You adapted your dream to reality. You identified your ideal clients, packaged your commercial offer. You know what you want to do, and for who.



You feel reassured. The impact you are creating is highly qualitative, and you know your initiative has potential.
You feel that you could be doing so much more. You want your impact to reach its full potential and truly inspire change.
There are so many opportunities out there, it's hard to sort things out and direct your focus in an efficient way.
You worry about your work/life balance and want to find ways to work smarter, not harder, in order to start scaling your initiative without having to double your workload ;)
You have reached the limit of what you can do one your own as it's always easier to see what others should do than to have clarity on your own best possible strategy!
You feel ready…
…to fly higher, faster, (better, stronger ;) ). Reach your full potential.
You have reached a certain level…
…and want to take advantage to reassess the different aspect of your strategy (the choice of your client pool, your business model, your communication strategy, how you structure your offer, your media strategy, your collaboration strategy, the way you organize your work, …).
You need someone to set a fresh set of eyes on your work…
…to help you identify the best strategies and actions to reach the next BIG level.
You want 100% tailor-made analysis and advise…
…that will help you take a step back and see your best assets. To stop feeling alone in the drivers seat (and with no GPS!)
And well, this is where I come into play!
"Alone we go faster. Together we go further."
― African proverb
We will review in detail where you are. I will help you identify what you need to change, and what to focus on, in order to reach your true potential.
We will design a step-by-step plan with your top priorities, and work on your nb1 priority together (it could be your business model, your communication strategy, your offer structure, your media strategy, your collaboration strategy, your organization systems).
We will consolidate your enterprise's foundations for your impact to spread faster, for your personality to shine brighter, for your freedom to be (even more) sustainable!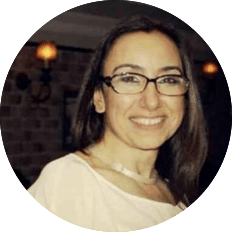 "It was beyond my expectations. The audit report you prepared after listening to my needs was perfect. Detailed and rational, it was also easy to implement, showing step by step the actions I should do. Thanks to our frequent exchanges, I felt really motivated. I followed your advises and quite rapidly, I had reached my income goal! I was really astonished. I strongly advice to work with Solène."
Sezer – Turkey
Introducing
 
A 1 month individual program to audit your activity and design the best possible strategy to boost your impact
What you will get: 
1 collaborative audit of your business (in the form of a 20 page questionnaire for you to fill + tailor-made report from me)
so we can effectively re-direct your strategy and elaborate the right course of action for you to take in order to combine more reliable revenues & more positive impact.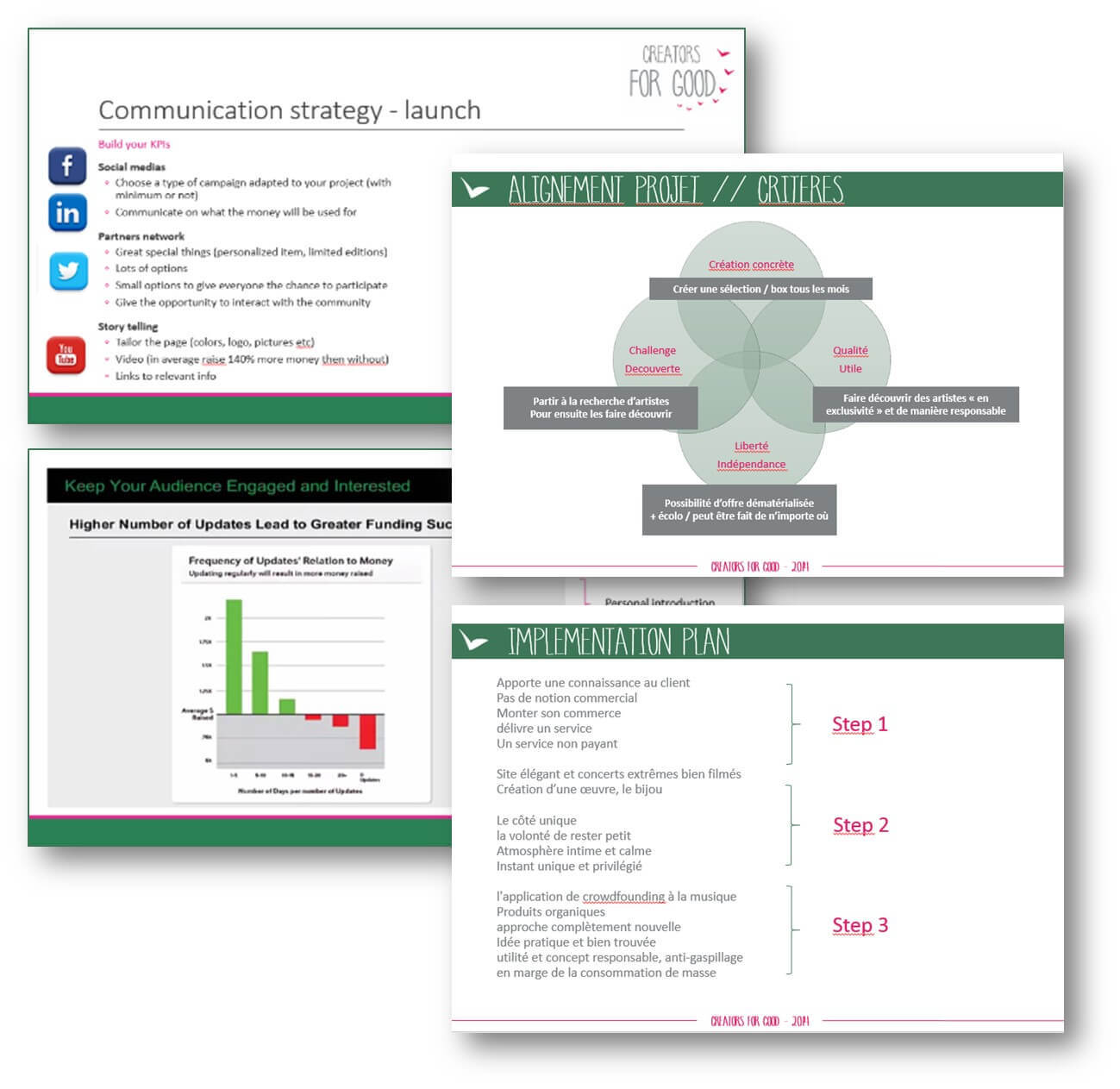 1 collaboratively drafted action plan:
so you get 100% clear on your key focus areas for the next weeks, months and years.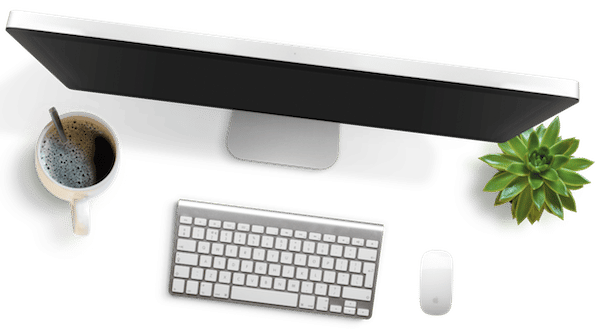 1 X 90 minutes mentoring session: to share my analysis and recommendations to you + answer your questions, uncover your potential limiting believes, boost your motivation and encourage you to go beyond what you would do on your own.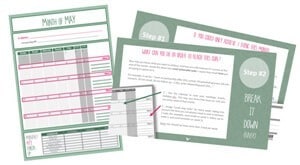 1 key tool or template adapted to your 1
st
next big step:
so you don't need to reinvent the wheel and can take action right away.
A 30 minutes final consulting session at the end of the program:
so you can ask me any question that came up after the 1st call and during your implementation phase + have a confirmation of how you can continue to move forward.
BONUS
Complimentary access to Changemakers Association, which includes e-learning modules + worldwide support community (with other changemakers at different stage of business from 17 different countries) during 1 month: to feel supported and inspired by a community of like-minded entrepreneurs
1 months from today you could…

Know exactly where you are going, and how to get there – plus how to handle the emotional ups and downs we all experience as entrepreneurs.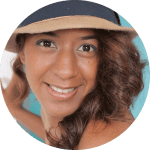 "My one on one sessions with you, Solène, really helped me to focus on getting more clarity in creating my photography business, for it to be sustainable while enabling me to live my passion. I rediscovered self-confidence and know that my photography and design services are worthy."
Stephanie – Mauritius
Your investment: 2 X 430 €
– Option 1 –
Full payment at once (best option)
Total = 770 €
instead of 860 € (90€ Discount!)
– Option 2 –
Monthly installment payment
Total 2 x 430 €
Total of 860 €
It is up to YOU to make it happen.
It cannot be done in just one day.
There is no magic wand. No quick recipe. No short cuts.
It does take courage, dedication, focus and determination.
It doesn't need to take 3 years either ;)
Here is the trick: You don't need time. You need a strategy.
So that you concentrate your time and energy on answering the right questions and taking the right actions.
In just 1 month – and if you take action on all the tools and methodologies I will share with you – you CAN and you WILL validate the best possible strategy for your impact to move forward!
5 good reasons to invest money in BOOSTING YOUR IMPACT:
#1 – It's a great 1st step: things won't change if you don't take action. If you feel lost today, a year of waiting won't do any good (it actually might further diminish your self-esteem, and make you do "safe" choices instead of the right ones).
#2 – Investing money makes you accountable. It's like watching yoga video on YouTube vs signing up for a course: unless you are naturally-great-at-it, self-learning is extremely hard. (Hint : all your life you've been taught to be an employee. Entrepreneurship needs to be learned too ;) )
#3 – Investing in an individual program is putting all chances on your side to succeed. Yes you can find cheaper option (books, group workshops, etc), but their success rate is also lower. Just like it's easier to "drop" a gym membership vs. a private coach ;)
#4 – Enrolling a program gives you a deadline. It builds momentum for you to focus your time and creativity on this one – super important – topic. No excuses. No procrastination. Actions and results.
#5 – It's an investment in yourself. And yes, in case you doubt it: YOU ARE WORTH IT!
Bonus question : How happy and released would it make you feel to be crystal clear on your impact strategy 1 month from now? How important would it be for your life? How much does that worth to you?
770 €
or two instalments at the beginning and the end of the program (430 € X 2)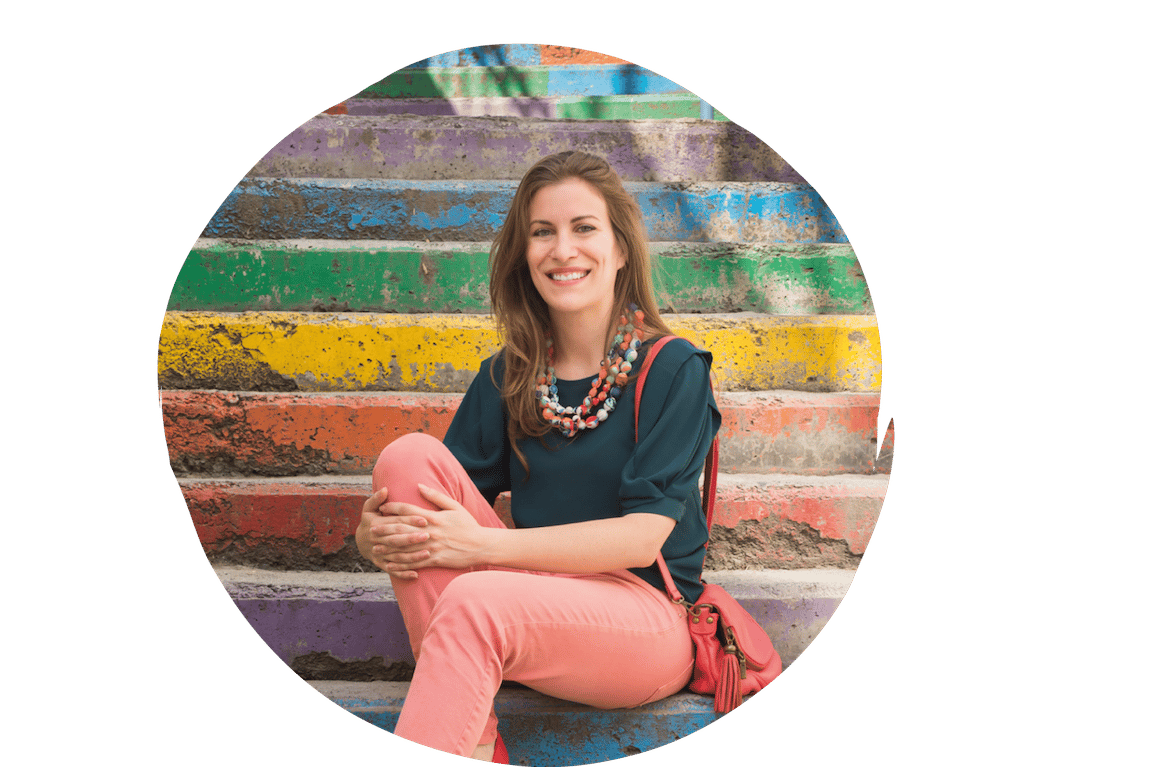 I have worked individually with impact entrepreneurs like you in over 10 countries. My specialty? Find hybrid solutions that leads to more Impact + more Freedom + more Financial Sustainability + more Passion. Yes, all at the same time!
As an entrepreneur myself, I know that it is hard work to reach your goals. Sometimes it means facing your fears, going out of your comfort zone, and taking risks. I have been through the dilemmas, the short nights, the emotional ups and downs. And you know what? It kind of never stops…
BUT with the right strategy, we can make your ups higher and your downs shorter. You can feel SO in line with your activity that you are overwhelmed with confidence in the future, no matter the daily worries. You can feel so much "at your best self" that it actually worth it to go through all that struggle!
And most important of all:
we can make sure all the actions you take and the efforts you make actually brings you closer to your full potential, one step at a time.
"A goal without a plan is just a wish."
― Antoine de Saint-Exupéry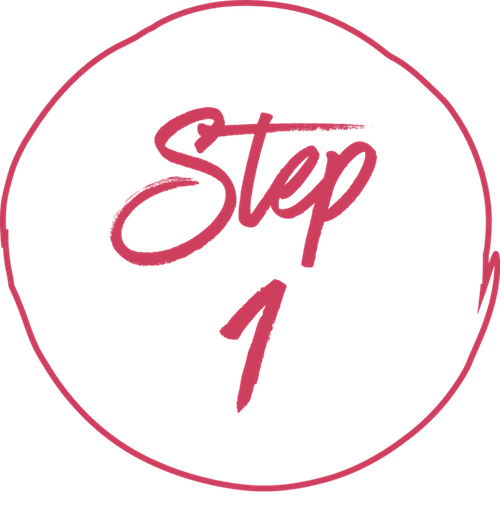 You fill up your application form, and receive (in the 48 hour) a confirmation that I am indeed the right person to help you (if not, I will suggest alternatives) + your contract and invoice. We'll decide on a Skype appointment within the next 2 weeks.
Right after we receive your payment, you will be emailed a long questionnaire for you to fill, that will give me all the elements to assess your situation.
I do my homework ;) I create and in-dept assessment of your business, based on your questionnaire & potential follow up questions.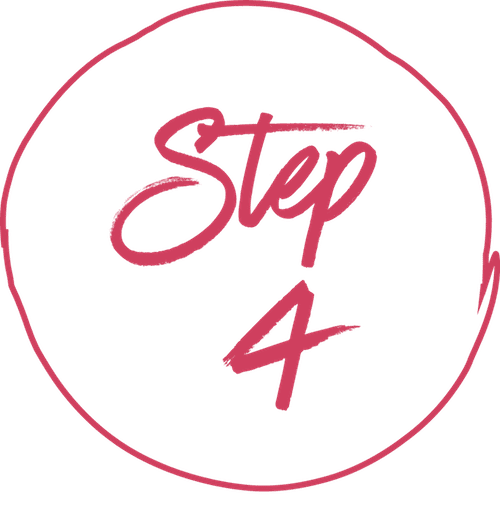 We meet for a 90 minutes Skype, where I will give you my assessment, my feedbacks on your questionnaire + define the nb1 priority for you to start. Together, we collaboratively design a step-by-step implementation strategy. We choose a date for our follow up call in 2 to 3 weeks.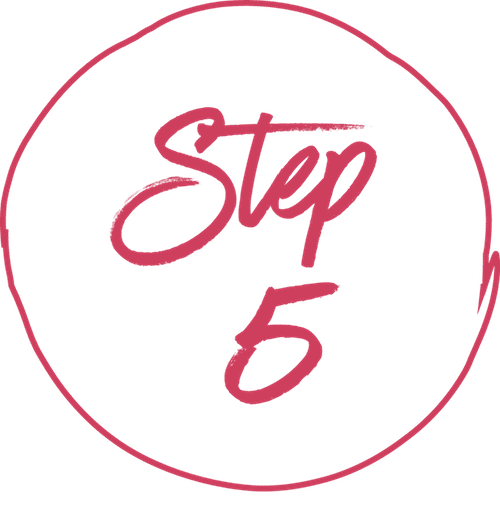 You receive my summary + tools and/or templates for you to take action right away. You can ask me questions and get my feedbacks through a collaborative document.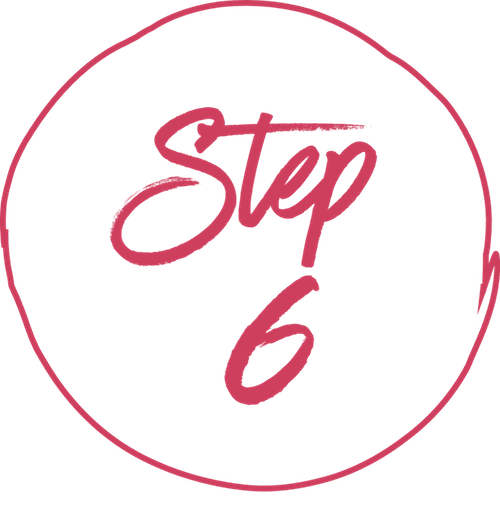 Once you are done with your assignment, we meet again during a 30 minutes Skype follow up, where I can answer all the extra questions that came to your mind since the first call + make sure you are on the right way to fly!
770 €
or two instalments at the beginning and the end of the program (430 € X 2)
The Impact Booster is for you if:
You are an already successful purpose-driven entrepreneur, looking at flying higher faster (better stronger ;) )
You are truly motivated to evolve, and want to maximize your chance of success
You understand it will take time and efforts
You are open to new ideas and willing to try strategies before making up your mind
The Impact Booster is NOT for you if:
You expect in-dept guidance on absolutely every aspect of your business (we will review everything, but then only select 1 priority to focus on)
You are looking for someone to do the work for you
You want a magic solution to scale your impact overnight
How much time do I need to invest in the program?
The collaborative audit will take 3 to 5 hours (depending on how many KPIs you're already tracking in your business). The mentoring calls are 90 + 30 minutes (2 hours in total). On top of that, you'll need to start taking action on the focus activity we'll have identified together, and for which you should assign at least 2 work days.
To summarize 3 working days within that months will be necessary for you to take full advantage of the program.
This month is "too tight" and you would prefer to get started next month? Don't hesitate to sign up today and write down your preferred start day in the pre-registration questionnaire. This way, you will have the priority to get started on the day on your choosing!
We are a team of several co-founders, can you help us collectively?
Yes, I can adapt the program to several co-founders (2 to 3 maximum). Please specify it while filling up the pre-registration questionnaire, so that I can send you an additional document to learn about each team member's role. You can choose to attend the mentoring session all together, or to let "the visionary" of the team have the session with me and then let each team member know how to take action to implement the strategy.
Are there other investments I should take into account on top of your program?
Yes. After the program, you may want to invest into a couple of communication tolls (website make-over, webinar platform, newsletter pro-plan, Facebook advertising, etc), and potentially hire a part-time assistant at some point. The exact calculation and guidelines to choose the best solutions for you is something we will do during the program (few hundred of dollars in total, to be calculated depending on your activity & maturity) .
I'd like to get your help, but I am just starting out as an entrepreneur. Is it ok?
Actually, the Impact Booster is only for established entrepreneurs who already are creating an impact, and want to boost it. This format is not for you, however I offer a 6 months programs for entrepreneurs "just getting started" like you: have a look over here.
I still have a question, can I contact you?
Sure! You can write me a message in the contact page of this website (here). You can expect my answer within 24 to 48 hours.
You want to go higher, faster, (better, stronger) ?! You want to boost your impact, by capitalizing on what you have been doing great, and prioritize what you can improve? You want to know exactly what to do and how to reach the next BIG step?
If you feel it is the right time, and the right fit, then let's:

Take a step back and review all strategic aspects of your activity

Clarify your ambitions and set a feasible goal for the coming 6 months / 1 year

Design a step-by-step plan to reach this goal, and the key milestones you'll have to reach along the way

Identify the nb1 priority for you to focus on

Get started with the transformation
In other words:
Gain clarity, focus, and good energy!
Boost your confidence, and your impact potential!
Multiply your results, not your efforts ;)
770 €
or two instalments at the beginning and the end of the program (430 € X 2)