Before you came across this website…

 You decided to step aside from your corporate "interesting-yet-unfulfilling" career to start your own purpose-driven activity.



Your number one priority is now to create a positive impact through your work. You are committed to Sustainable Development, and want to contribute – even in a small way – at making our world a better place.



Off course, you also want to be able to make a good-enough living out of this activity. Nothing extravagant, but at least in the long run be able to make as much as in your former corporate life.



It's also important for you to have a balanced lifestyle, and spend quality time with your friends and family. Be free to live the life that suits you, working from wherever you want and with whoever you want!



You are convinced that being a purpose-driven entrepreneur is really what you want, and should do with your life – even if at the moment you are still wondering if it is possible for you… and feel completely overwhelmed with the quantity of things to figure out!



You are no moving as fast as you wish you would. You start feeling impatient and at the same time, you know you are putting yourself under a lot of pressure (instead of developing the confidence and leadership skills you need to move forward).

Do what you LOVE.
LOVE what you do.
 From dream to reality, it's harder than what you've expected!
All your life, you have you have learned to become an employee. You are probably still surrounded by people for who it seems crazy to want to step out of this system to start their own initiative.
So instead of being overwhelmed with excitement & feeling fulfilled, your doubts and fears hunting your nights (and days?!),
 It is hard to find the support you need locally. Your friends and family don't understand this choice of yours (yet), and local entrepreneurial support structures are not tailor-made to your very needs. This adds a lot of pressure to your shoulders, because you have no one to authentically share your struggles with.
You start wondering if this is possible, or if you are enough to make it happen…
And yet, I strongly believe (and probably you do too?!) that what the world needs is less pyramidal, heartless organizations, and more fulfilled individuals who create positive, eco conscious impact in a collaborative way. That's why I want to support YOU.
What you need is not just a website…
…and a broad idea of aaaaaallllll the services you could be offering. You don't need to find more inspiration to "feel ready", nor do you need a 100% perfect product from the very start.
What you need is a roadmap that covers all aspect of entrepreneurship…
…a step by step plan for your "lean" launch (so you stop procrastinating on it), a strategy for how to maximize your time & efforts, as well as personal development tools for you to effectively transition from the corporate world to the entrepreneurship one (and find the leadership style that suits you).
Once you let go of the fear of failing and become the entrepreneur you need to be in order to succeed, you can and you will effectively…
…launch your sustainable business.
And well, this is where I come into play!


I know exactly where you are today because I have been there myself too + I have already supported dozen of Global Citizen like you making this transition.
I have developed a methodology to guide you step-by step, for you to finally get started with building your own actual sustainable business.
Introducing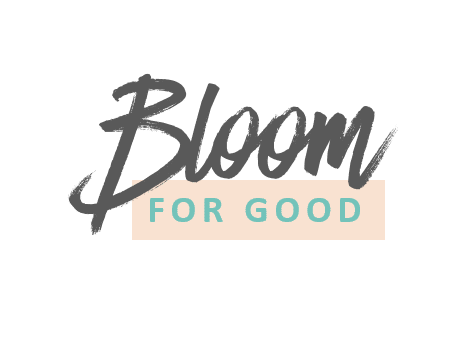 A 9 months individual program to launch your own sustainable business, so you can finally start making a living and a difference at the same time.
What you will get: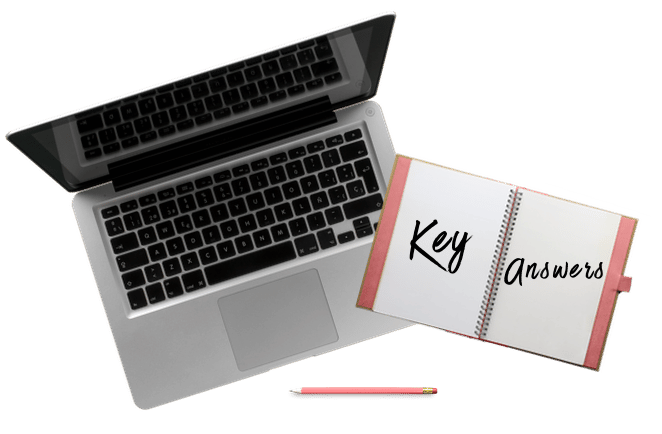 8 e-learning modules – including strategic video trainings + a selection of fillable workbooks tailored to your priorities : to guide you step-by-step in finding the key answers you need to validate in order to take action, so you can stop feeling overwhelmed by the "mountain" of things to figure out.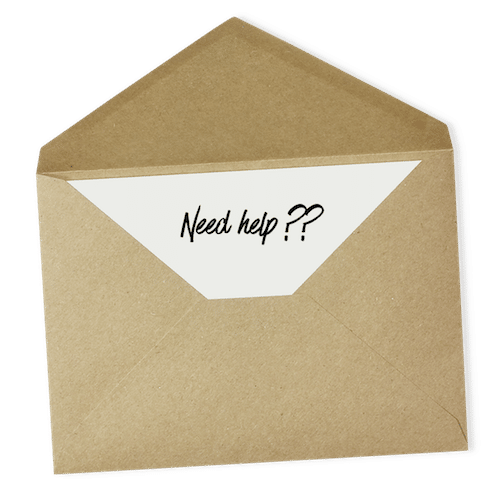 Access to my personal email for proofreadings and feedbacks: so you never get stuck from one week to the other and get all the support you need to take action beyond your comfort zone.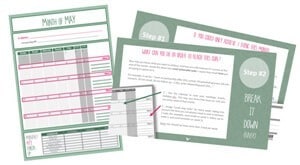 1 market survey template to test your idea "in real life": so you don't need to reinvent the wheel and can take action right away.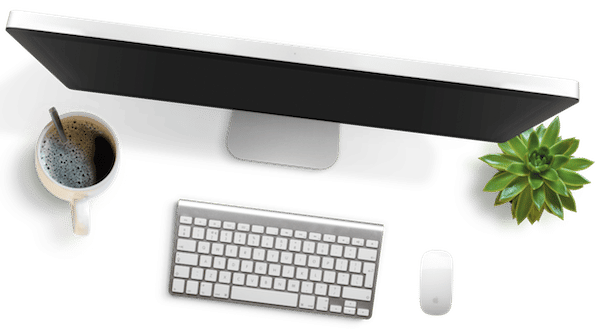 1 X 60 minutes individual coaching session every month (9 in total): to answer your questions, uncover your potential limiting believes, boost your motivation and encourage you to go beyond what you would do on your own.
1 professional personality test run in partnership with a specialized institute + 20 pages report: to get external validation of your key leadership strengths, your talents, and vigilance points.
A tailor-made "sustainable business plan" recommendation (designed by me just for you) during a 90 minutes final consulting session at the end of the program: so you have a confirmation of how you can make your newly discovered purpose a tangible, profitable and impactful reality.
BONUSSES
>> 1 "Money Archetype" test in order to understand your relationship with money, inherent strengths and weaknesses & identify new positive mindsets to adopt 
>> Access to a client-only Private Online Community (via a secret Facebook group) so you can share your journey with like-minded people, get answers to your daily questions, and celebrate your achievements (big and small!). Entrepreneurship can be lonely… but it doesn't have to be ;)
9 months from today you could…

 Finally be the purpose-driven entrepreneur you aspired to be! Using your best skills and (hidden?) talents, your creativity and your sensibility, and starting to have a positive impact in the life of others.



Do something you absolutely love – that doesn't even feel like working! – in collaboration with like-minded people you thrive with.



Start generating a good income through your activity, that would soon allow you to live the life you truly want, as well as reinvest into the growth of your business – and thus of your impact.



Know exactly where you are going, and how to get there – plus how to handle the emotional ups and downs we all experience as entrepreneurs.
"It's not about ideas.
It's about making ideas happen."
― Scott Belsky
It is up to YOU to make it happen.
It cannot be done in just one day.
There is no magic wand. No quick recipe. No short cuts.
It does take courage, dedication, focus and determination.
It doesn't need to take 3 years either ;)
Here is the trick: You don't need time. You need a strategy.
So that you concentrate your time and energy on answering the right questions and taking the right actions.
In just 9 months – and if you take action on all the tools and methodologies I will share with you – you CAN and you WILL launch your own sustainable business.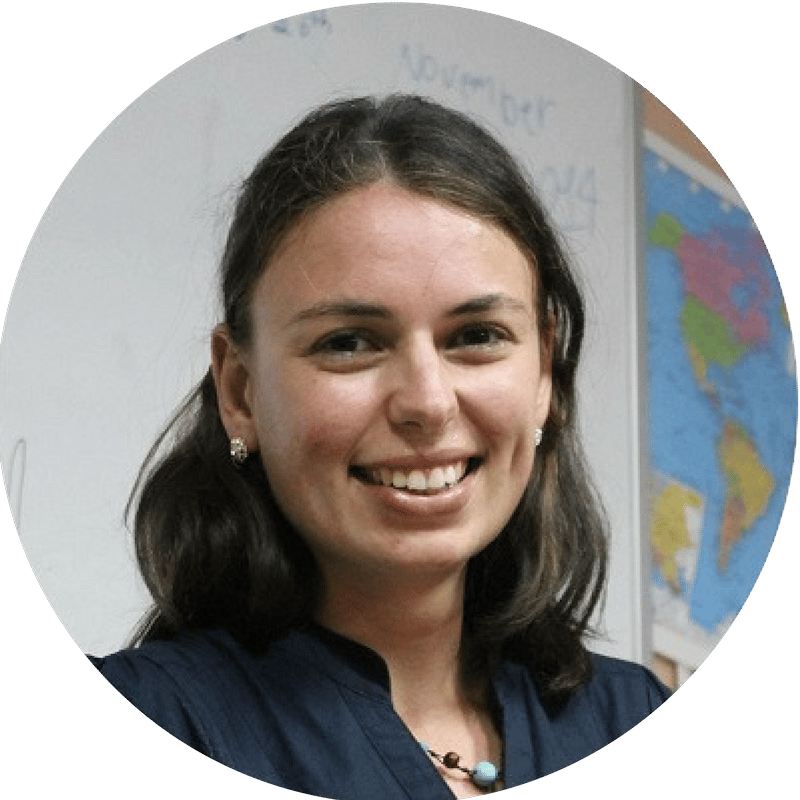 "Back at the beginning of this year, I was thinking that I am turning 30 years old, I am not satisfied with my life, and I don't want to live like this: I wanted to be one of those people who have an impact in the world. Thanks to the program, I gained clarity: month after month my project became clear – especially all the personal development tools that was in the methodology. Now, I launched my initiative and it's great: I am getting very positive feedbacks! It was one of the best investment I made on myself and in my life."
Mary – coach for emotional intelligence in schools & founder of Insegnanti Consapevoli
Your investment: 4 880€ (incl. taxes & VAT)
– Option 1 –
Full payment at once (best option)
4 580€
instead of 4880€ (300€ Discount!)
– Option 2 –
Monthly installment payment
1100€ down payment + 9 x 420€
Total of 4880€
Prices are indicated Inclusive of Taxes (20% VAT may be deductible depending on the geographic location and tax registration of the client. The details will be explained during the discovery session). 
This investment can be reported under the Professional Dues category, and thus deducted in some case from your taxes. 
What we will work on during our programme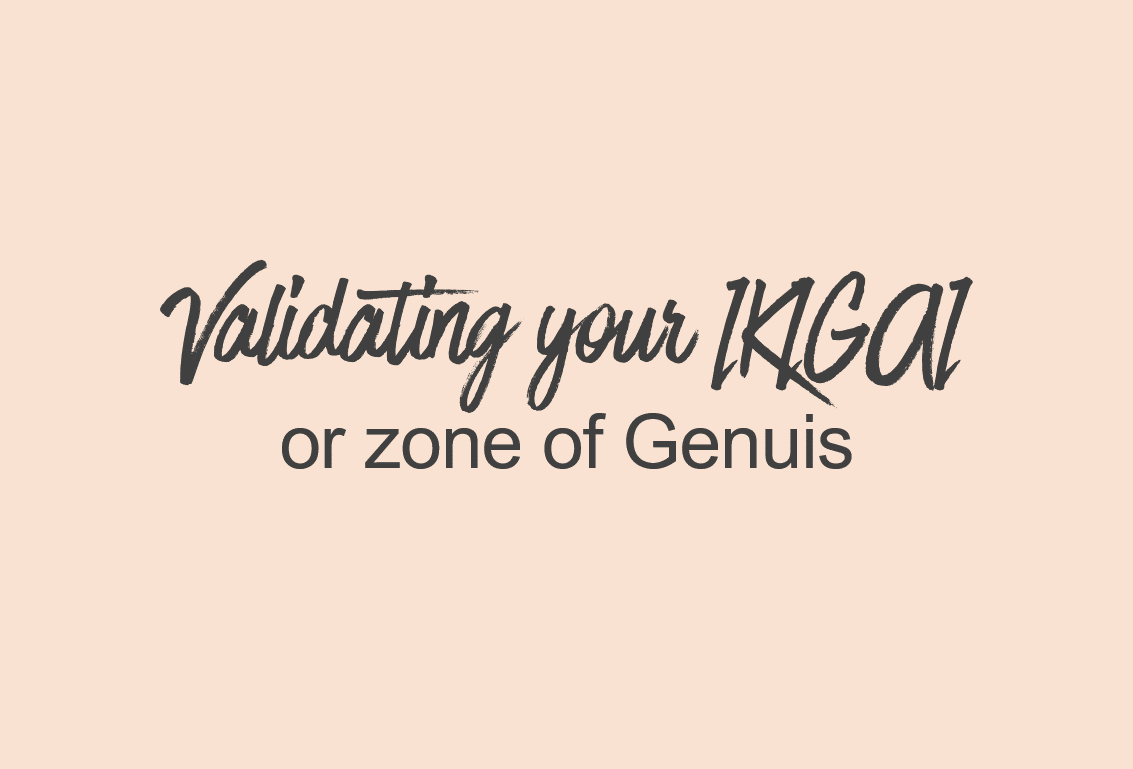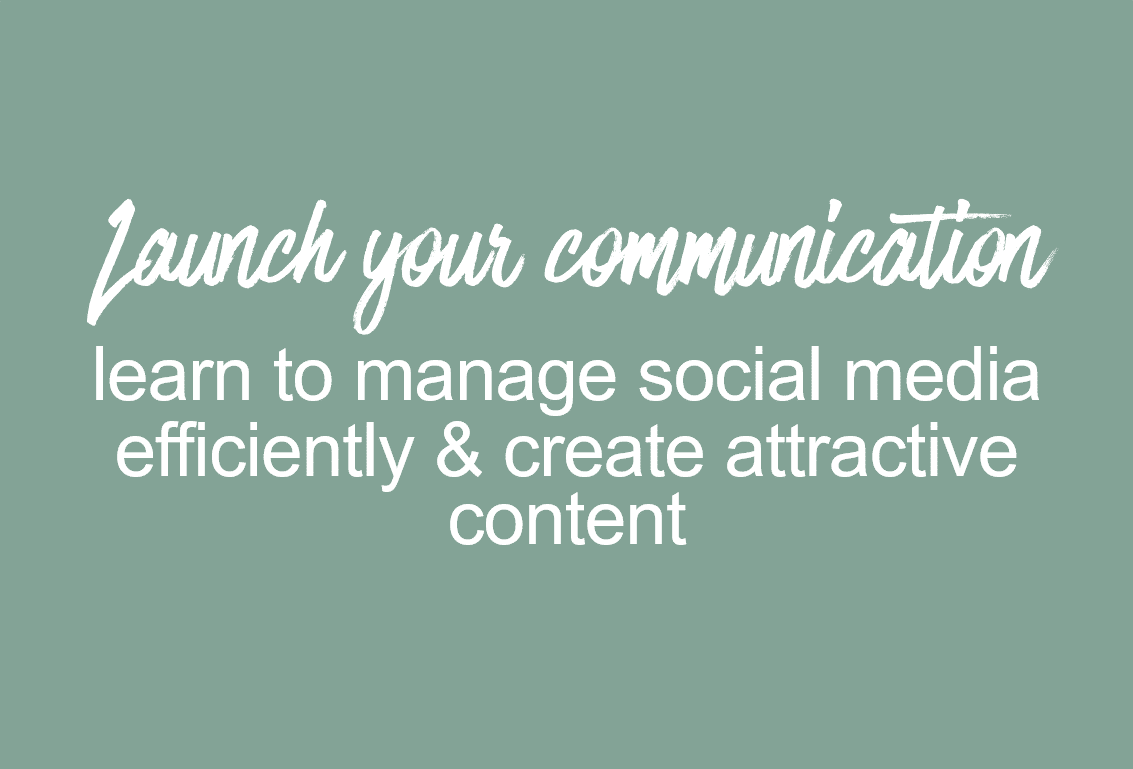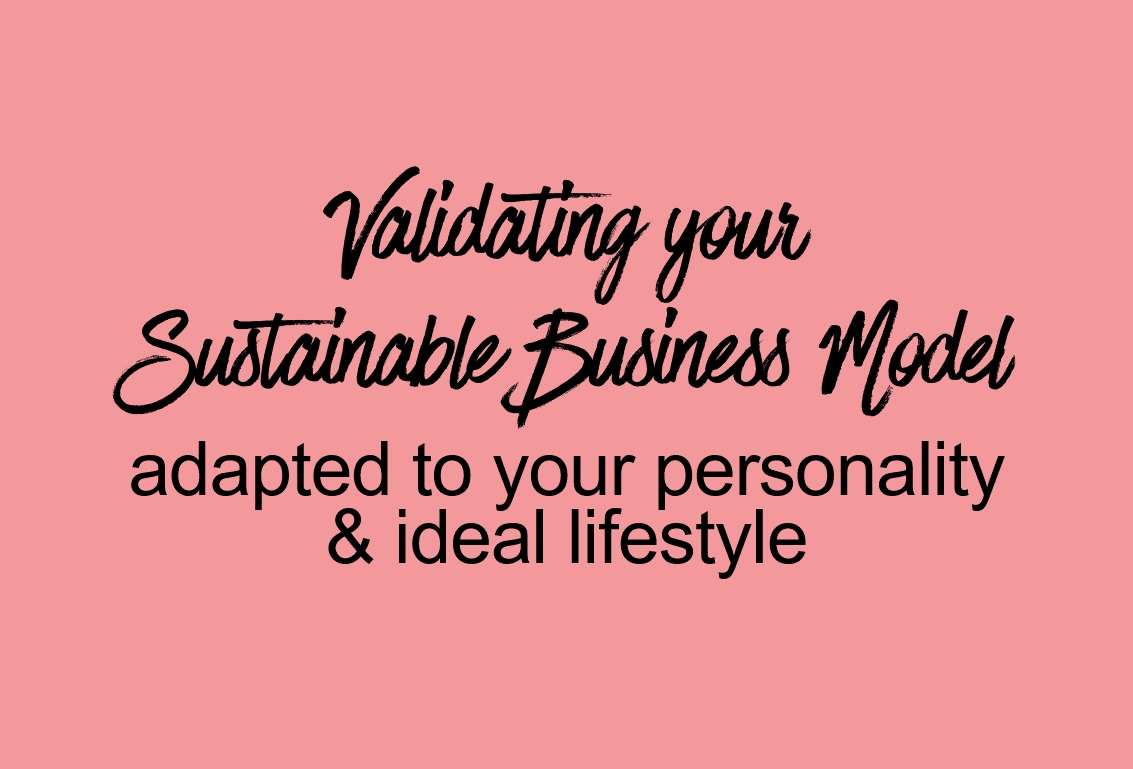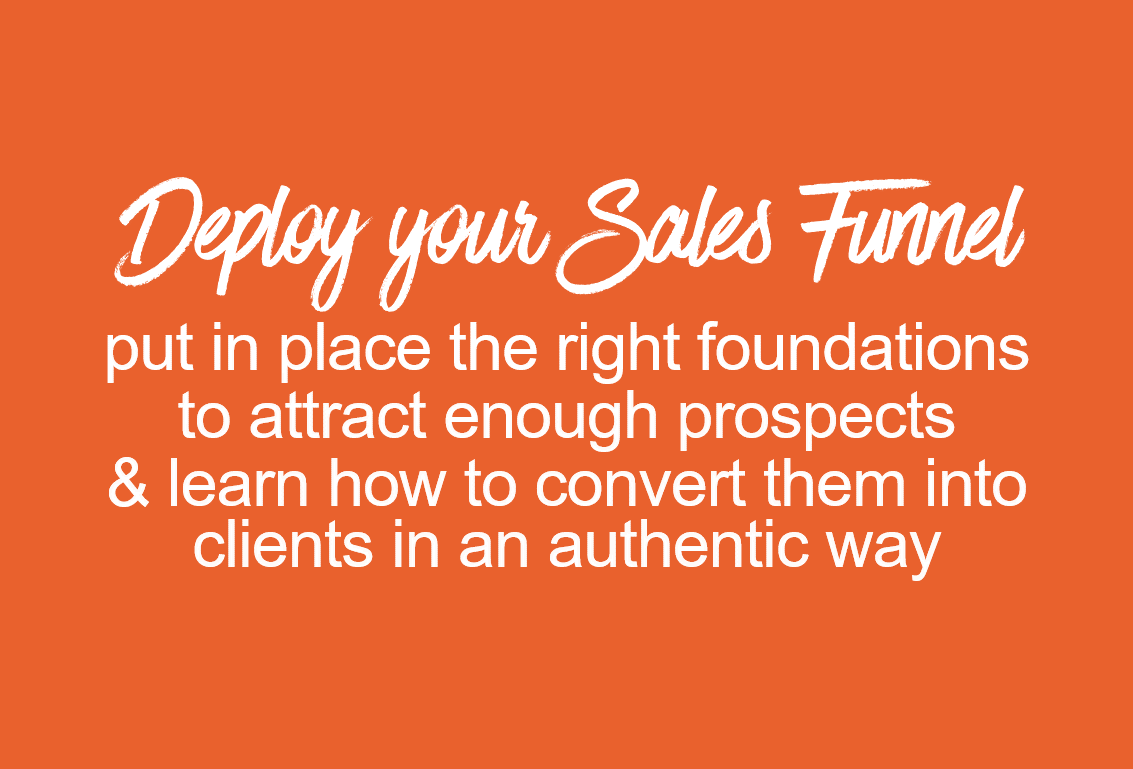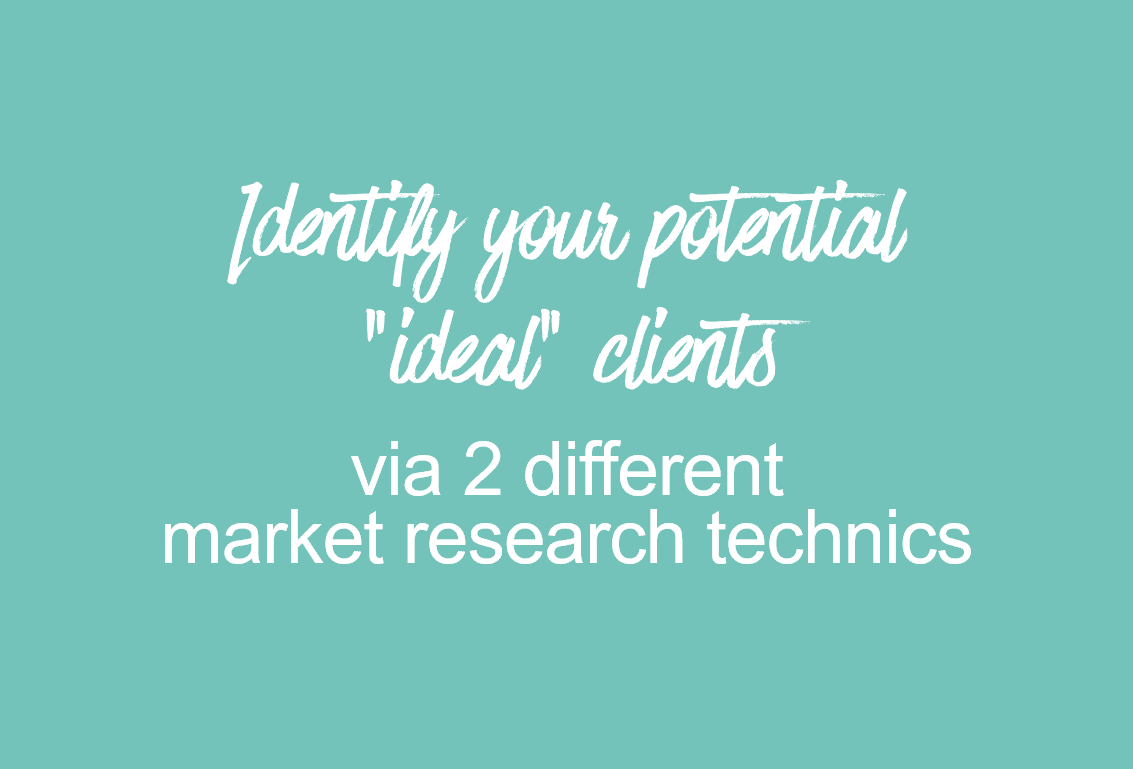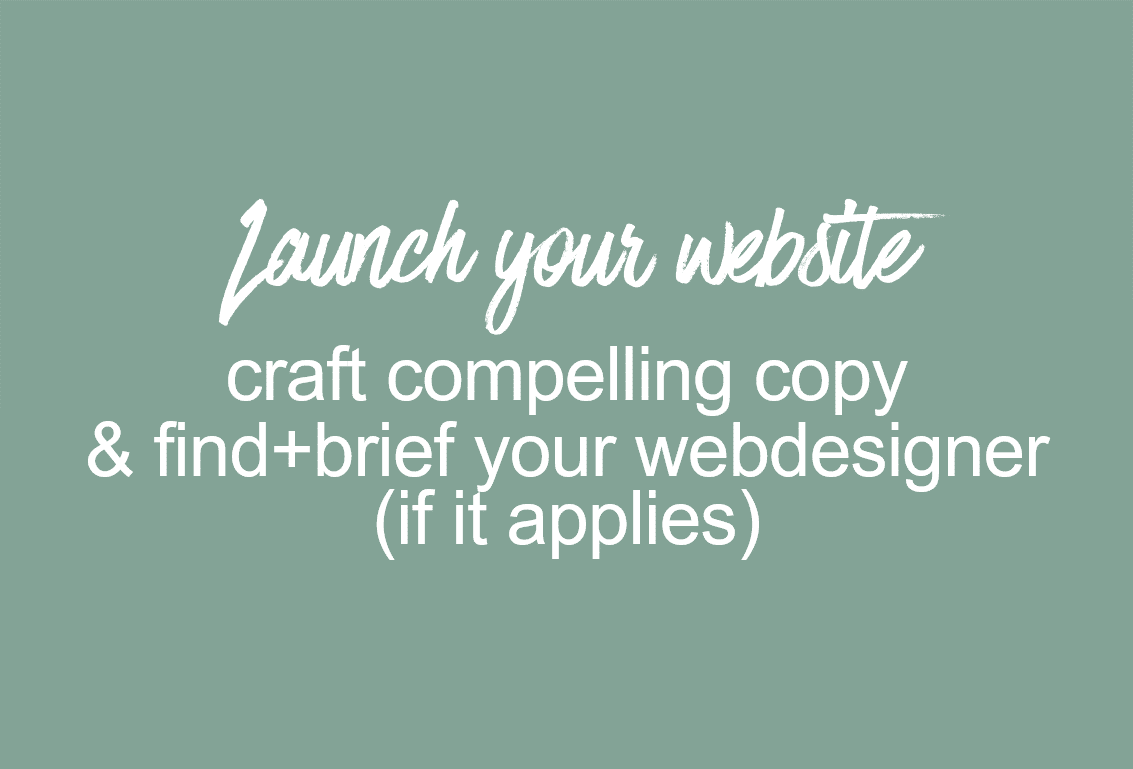 5 good reasons to invest money in strategic support:
#1 – You are the beating heart of your sustainable business. Investing money in building your leadership & maximize your Results On Efforts is the best investment you can make (just like investing in your studies was important when you prepared to become an employee – except that this time, all you learn is actually actionable right away ;) )
#2 – Investing money makes you accountable. It's like watching yoga video on YouTube vs signing up for a course: unless you are naturally-great-at-it, self-learning is extremely hard. (Hint: all your life you've been taught to be an employee. Entrepreneurship needs to be learned too ;) )
#3 – Investing in an individual program is putting all chances on your side to succeed. Yes you can find cheaper option (books, group workshops, etc), but their success rate is also lower. Just like it's easier to "drop" a gym membership vs. a private coach ;)
#4 – Enrolling a program gives you a deadline. It builds momentum for you to focus your time and creativity on this one – super important – topic. No excuses. No procrastination. Actions and results.
#5 – It's an investment in yourself. And yes, in case you doubt it: YOU ARE WORTH IT!
Bonus question: How happy and released would it make you feel to have your own purpose-driven business 9 months from now? How important would it be for your life? How much does that worth to you?
My clients talk about it best
Mary did the program in it's former version (6 months long). You can read & watch more testimonials over here.
Free (no strings attached)
So we can validate if we are a good fit to work together!
4 880€
(Only possible after our validation during a free strategy session)
What you can expect of me Empathy
I have been through this transformation from unfulfilling career to purpose driven entrepreneurship. I know more than anyone how isolating and difficult this big change can be. You can count on my empathy to support you through this intense change of paradigm. Confidentiality
Working together on launching your sustainable business will require trust and transparency. You can count on my professionalism and business ethics to explore different scenarios and possibilities without keeping any idea for yourself. Same goes for confidential information. Structure & Empowerment
Joining this program and using my methodology will give you the framework to express your creativity and your personality.
I am here to empower you, not to tell you what you should / should not do.
You can trust me on this:
YOU can do it!
For you?
You are truly determined to succeed, you just need someone to guide you
You are creative and innovative, and want to unlock your potential
You understand it will take time and efforts
You are open to new ideas and willing to try strategies before making up your mind
Not for you?
You are thinking of becoming an entrepreneur on the side of your day-job, for fun
You are looking for someone to do the work for you
You are allergic to Internet & new technologies

"When I decided to work with you, I did not have any specific project in mind. I knew I had nothing to loose, so I just grabbed that opportunity. In only 6 months time, I have launched my business project and I am so happy about it! Today, I feel that I have my own destiny into my hands. I find it very empowering, and motivational. To those who hesitate on getting started, I would say that you shouldn't hesitate at all to get help. Especially at the beginning, it is so important to be able to move forward."
Daffa – founder of Kelen, African Contemporary Art promotion
How fast can I get results?
After just a few sessions, you can start having the "psychological" benefits of working with me: self-confidence, and motivation to work on each step. Half-way through the program, the "business" benefits will start as well, with a clear(er) business project and more visibility on the business model / potential revenue streams / potential scale of your future impact.
I am still an employee and my week days are full. Do you work at night/during the weekend?
I do not work during the weekends. However, I sometime have strategy sessions in the evening (generally on Tuesdays or Thursdays) if necessary. I am used to work around my clients time zones, and will adapt to your schedule as much as possible.
9 months sounds too long, do you offer shorter programs for people like me?
Yes. There is a 4 months program called "Find Your Purpose", which is focussed on identifying THE sustainable business idea that is right for you. The launch part can be done on your own (or during a 6 month extention). > You can look at the details right here!
I like your approach, but I don't feel ready yet. What can I do before joining your program?
I encourage you to take my 10 days email course on finding your own sustainable business model. It will give you many clues about your potential purpose-driven initiative, and will give you a taste of what it's like to work through my methodology!
I still have a question, can I contact you?
Sure! You can write me a message in the contact page of this website (here). You can expect my answer within 24 to 48 hours.
Free (no strings attached)
So we can validate if we are a good fit to work together!
4 880€
(Only possible after our validation during a free strategy session)