I empower Global Citizens
who transition from successful-yet-unfulfilling careers
to create their own profitable & impactful business.
(ASPIRING) CHANGEMAKER, WELCOME!
If you arrived on this website, it is most probably because you want your career to be meaningful.
Instead of adapting your life to your job, you want your work to fit with who you really are. And you came to realise, the best way to do that is to create your own activity, your own business!
But not in a traditional way: what you want is to feel passionate, while making both money and positive impact at the same time (and not one at the expense of the other).
In other words, you want it all:
Freedom + Passion + Financial Sustainability + Impact
BUT FIRST, YOU NEED FIND A WAY TO MAKE IT HAPPEN!
Let's face it:
 at school – and in the society in general – we only learn how to "fit in". How to become "good employees". Not how to become
creative / innovative / alternative entrepreneurs!
So, in addition to the "business aspects" (like identifying THE problem you want to solve, designing a sustainable solution and communicating efficiently to generate enough revenues) you also need to:

 go out of your comfort zone,

overcome your confidence ups and downs,

deal with this never-ending overwhelming feeling …
… that prevents you from taking (the right) actions.
YOU ARE NOT ALONE
As the current system is collapsing, and the capitalist economy reaching its limits (with the effect we know it has on the environment, and growing inequalities), a growing number of individuals are taking their lives into their own hands. Changing the rules of how business can – and should! – work.
With Internet, we all have the power to find the inspiration, the tools, and the support we need to change our lives in a meaningful way – through the example and mentoring of others who've made it happen on other sides of the planet.
The world needs alternative entrepreneurs.
And alternative entrepreneurs need alternative methodologies!
HOW DO I KNOW? I'VE EXPERIENCED IT!
Back in 2014, I did a burnout and decided to escape the corporate world for good.
Like you, I knew I wanted to do something different, positive, and sustainable.
Like you, I felt a bit lost and isolated, with the feeling I did not "fit in" the classic entrepreneurial (=competitive) world.
In only 1 year time, and through the inspiration and support of other entrepreneurs, I managed to:

find my purpose, my true calling, and my best skills that would allow me to make a difference



start my own alternative business, which fit 100% with my values and my vision of the world



made a difference in the life of others, while generating enough revenues for me to live the life of my dreams AND reinvest into the growth and scale of my impact
And all that without co-founders, investors, or government support! And with just my computer and one year of "survival" savings.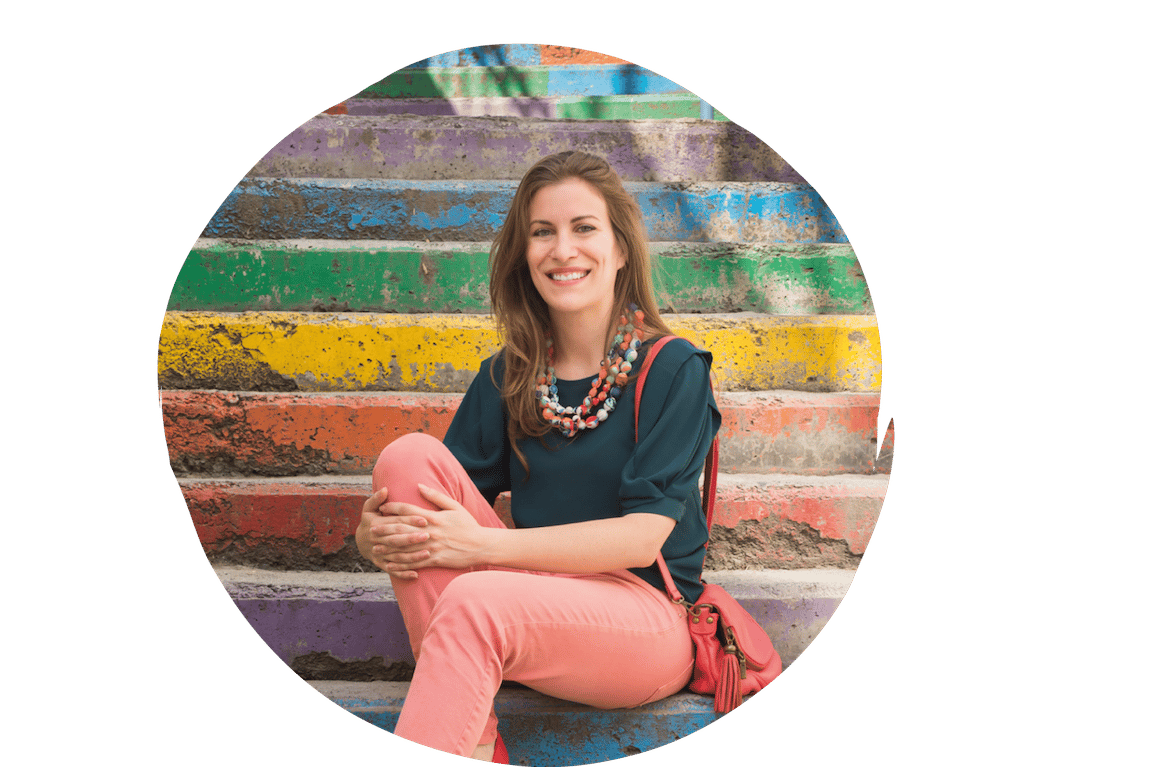 The truth is, I didn't find all the answers in one place. I invested almost 7 000 $ in various coaching programs, mentorship and trainings from United States, UK, France and Turkey. Some were tailored for female entrepreneurs. Some for digital nomads. Others for changemakers. All of them gave me the piece of puzzle to make what Creators for Good became today.
From all I have learned and experienced – as well as from all I have seen was making a true difference when empowering my first clients – I have put together a step-by-step methodology that can be implemented from anywhere in the world.
THE methodology I wish existed when I got started,
that will allow you to succeed in less time then it took me,
and at a fraction of the cost from what I myself had to invest…
so that more and more high potential women like us
 make it a sustainable difference in the world!
Creators for Good's methodology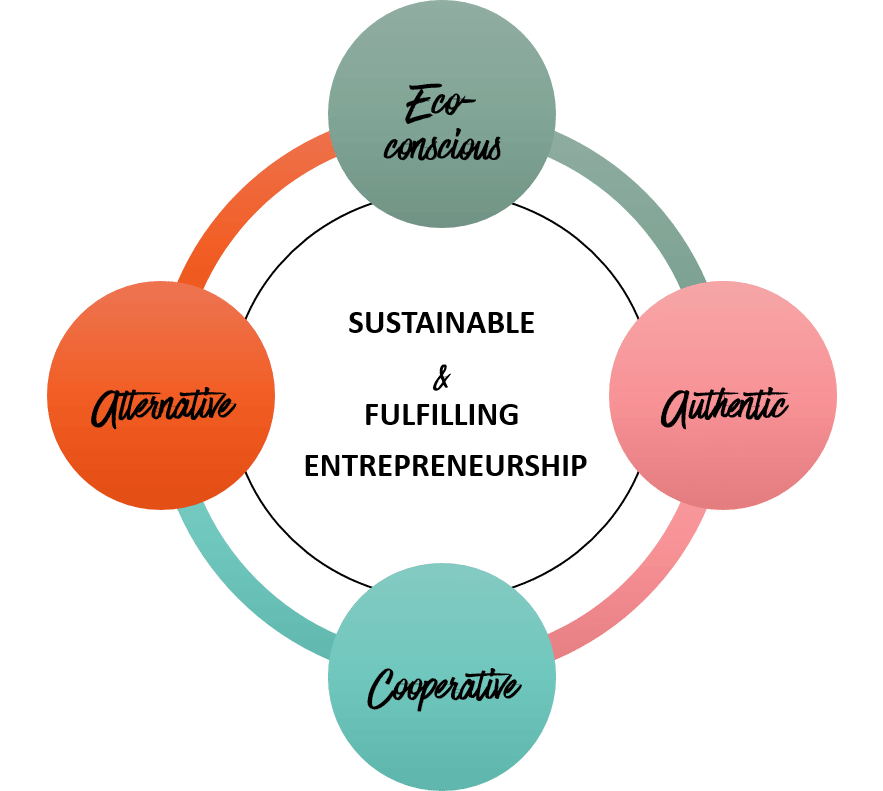 It's not about IF it can work.
It's about finding HOW to make it work.
HOW DOES IT WORK EXACTLY?
Knowing the steps is one thing, taking action is another. I would myself never have managed to go out of my comfort zone and face my "employee-minded" fears without the support of entrepreneurs who "have been there". Creators for Good's programs are based on this experience.
It will be like having a Sherpa while climbing Everest: I will help you save so much time and energy by showing you the way (instead of you trying to figure it all out on your own!)
Depending on where you are right now, you can choose one of the following programs
… if you have not yet selected the idea you want to start

A 4 months individual program to validate what new path you can take in your life
I want to find out the details
… if you have a good idea of what you want to do, but not yet launched your initiative
A 9 months individual program to validate your idea, launch your business, and generate your first income + impact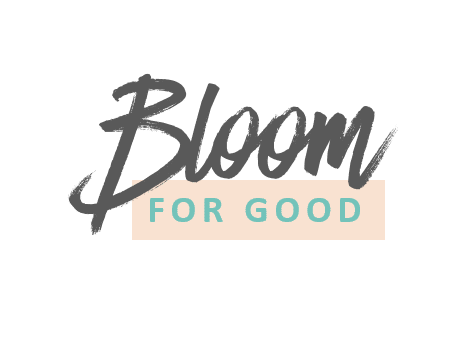 … if you have launched your initiative, but not yet reached financial sustainability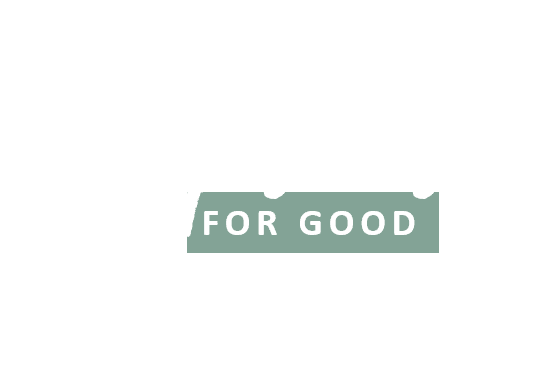 A 12 month individual program to re-direct your business, finally reach financial sustainability and your true impact potential
I want to find out the details
SUMMARY
Whether you want to find your purpose, launch your sustainable business, reach financial sustainability or boost your impact : I know what it take to reach those goals and I am here to show you the way!
Find your purpose
4 months program
STEP 1 : Introspection
STEP 2 : Match
STEP 3 : Validation

STEP 4 : Soft launch

STEP 5 : Authentic communication

STEP 6 : Effective marketing

STEP 7 : Assessment and improvement

STEP 8 : Become a fully fulfilled entrepreneur
Bloom for Good (MOST POPULAR)
9 Months program
STEP 1 : Introspection
STEP 2 : Match
STEP 3 : Validation
STEP 4 : Soft launch
STEP 5 : Authentic communication
STEP 6 : Effective marketing

STEP 7 : Assessment and improvement

STEP 8 : Become a fully fulfilled entrepreneur
Up'Level for Good
12 months program
STEP 1 : Introspection
STEP 2 : Match
STEP 3 : Validation
STEP 4 : Lean Upgrade
STEP

5 : Authentic communication

STEP 6 : Effective marketing
STEP 7 : Assessment and improvement
STEP 8 : Become a fully fulfilled entrepreneur