For this curated list of must-read books by and for women changemakers, I am delighted to have collaborated with the very inspiring Beth Palm, MBA – founder of Social Good Impact and BAM Essentials. 
As an entrepreneur on it's way to make a (big!) difference in the world, reading books is such a powerful strategy to expand your mind & vision, find the inspiration and motivation to stay persistent, despite the ups and down we all feel as entrepreneurs.
As a women changemaker, I have to say that having female role models is very important to me : it helps me convince myself that yes, it is possible for me and yes, "if they can do it, I can do it".
Ready to get inspired by other women changemakers as you build your own impact-driven business?! We've selected for you 7 books, written by women, that can encourage you along your entrepreneurial journey !
# 1 Clay Water Brick: Finding Inspiration from Entrepreneurs Who Do the Most with the Least – Jessica Jackley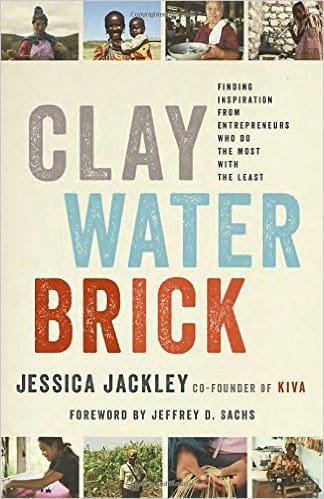 Jessica Jackley is the Founder of Kiva, a micro-lender. Their website describes Kiva as: "By lending as little as $25 on Kiva, anyone can help a borrower start or grow a business, go to school, access clean energy or realize their potential. For some, it's a matter of survival, for others it's the fuel for a life-long ambition."
In this book, Jessica describes her journey to want to do good in the world, but feeling unsatisfied with the current short-term solutions – donations to causes, volunteerism, etc.
"Innocent [an entrepreneur in East Africa] taught me to always let other people decide for themselves what they need to feel empowered, valued, and happy, no matter how surprising their choices. It was tempting to make assumptions about the people I met. The more interviews I did, the more I began to see similarities and common threads among them, especially those who had similar businesses or live in the same village. It was often difficult to fight them temptation to jump ahead in the survey and fill in the blanks on their stories.

But when I resisted the urge, I was often rewarded with answers that I hadn't anticipated. My goal became not only to measure the impact each $100 had made, but to understand what changes each entrepreneur believed had been most significant in their lives. Keeping this perspective front of mind enured that I was as open as possible to learning what each person I met with had to teach me, on conversation at a time.

And over time, as I listened, I did learn. And I was changed."
>> Learn more about this book: Clay Water Brick: Finding Inspiration from Entrepreneurs Who Do the Most with the Least
# 2 She Takes on The World – Natalie MacNeil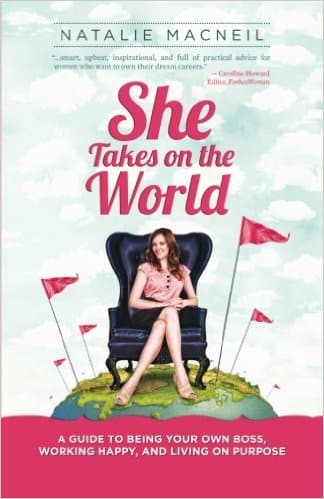 In this book, Natalie MacNeil (serial award-winning media entrepreneur) takes you behind the scenes of her entrepreneurial journey, and share the key steps to start and grow your own, globally successful, business.
Although the book is not specifically about social entrepreneurship per se, many examples and interviews included are from purpose-driven entrepreneurs. There is even a chapter about "women entrepreneurs as change agents : the business of changing the world" (which sadly omits to differentiate non-profit work and social business strategy – but well, the book was written back in 2012). It is still incredibly inspiring and empowering.
Overall, it is a huge encouragement for women to break-free from their corporate career to live on purpose and work happy. It's also a book that challenges you to have BIG ambitions (women tend to "play small" much more often then their male counterparts).
I especially loved the link Nathalie does between being a women entrepreneur and choosing to have a positive impact in the world <3
"We're living in a new era. And after years spent following the lead of men, climbing our way up the ladder, and hammering at the glass ceiling, it's women who are leading the way as the dominant economic force. Yes – Welcome to the Sheconomy !

[…] Women make up half of the workforce, and we are creating new businesses at twice the rate of our male counterparts. What excites me the most about there being more women entrepreneurs is that we have an opportunity to lead differently and shape a better world. A study by the Guardian Life Small Business Research Institute shows that women are more likely to include community and environment in business plans.[…]

We are at the beginning of a revolution, the biggest shift since women charged into the workforce. It's a movement that is bigger than any one of us. It's an exciting time to be a woman!"
>> Learn more about this book: She Takes on the World (English Edition)
# 3 Snake Oil: The Art of Healing and Truth-Telling – Becca Stevens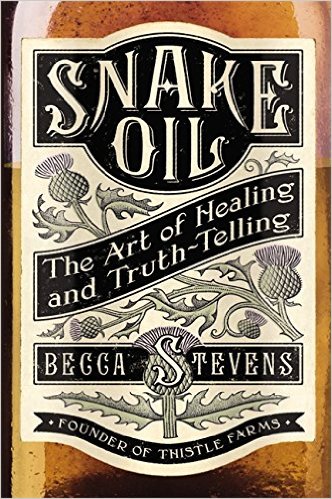 Becca Stevens is the Founder of Thistle Farms – a body care and gift social enterprise that works with women who have overcome sex trafficking. In the book Snake Oil, she shares her own childhood story, her journey in faith, and the stories of individuals she has met through Thistle Farms.
Each chapter starts with a recipe for a body care product too!
It's such a great, inspiring story of overcoming, and staying true to the message of Thistle Farms – Love Heals.
"I believe that though love, healing is always possible. I believe that healing is possible because love never fails. I also believe that I get so distracted by everything sometimes that I forget I believe those things. When I forget, old fears creep in, and sometimes I have to start over. I have to remember what it is that I believe in the first place.

I have to remember love's basic axioms, which form the foundation of all that I believe:

Love has no beginning or ending

Love is the story of God unfolding in our lives

Love has no dogma or doctrine, but has a dogged determination to bloom.

Love is sufficient, even when I'm not."
>> Learn more about this book: Snake Oil: The Art of Healing and Truth-Telling
# 4 She means Business – Carrie Green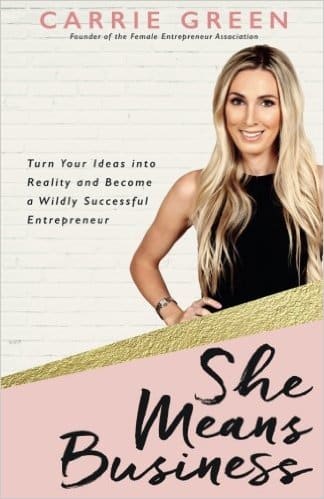 Carrie Green is the founder of the Female Entrepreneur Association. She is empowering hundreds of thousands of women  entrepreneur – around the world – and won The Change Makers award in 2012.
In her newly published book She Means Business, Carrie takes you behind the scenes of her own entrepreneurial journey, and shares how one can leverage the Internet to have a global impact & become a widely successful entrepreneur.
One of her motto is "Success is no accident, you have to create it on purpose". Her TEDx talk on 'Programming your mind for success' has more then 2 million views. In her book, Carrie not only shares the strategies that led her to have such a wide impact, but also the mindset work she had to do in order to make that possible :
" What is going on inside of you (your thoughts + feelings) determines the decisions your make, and those decisions are creating your future and determining which path you're walking down.

You're the one who gets to decide whether you show up for your dreams and play big and live the life you want or whether you ignore them and play small. it's on you.

[…] Start learning, start asking questions, start finding answers, start building, start growing, start becoming a better you. It doesn't matter if you don't have the answers just yet, what matters is that you start doing, even if it's just baby steps. Even if you only improve by 1 percent every day, within a year you would be 365 percent better."
>> Learn more about this book: She Means Business: Turn Your Ideas into Reality and Become a Wildly Successful Entrepreneur
# 5 Meeting of the Minds – The Social Entrepreneur's Roadmap for Collaborations that Work – by Danielle Carruthers & Solène Pignet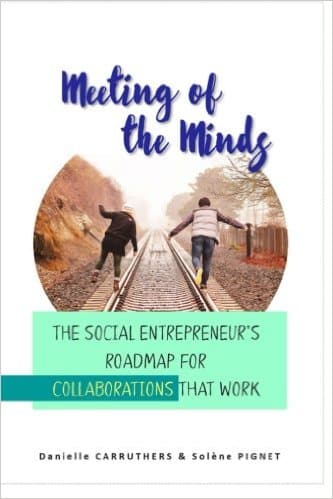 Because you can't change the world all by yourself… And because it is much more fun to collaborate than to compete!
This book offers a practical approach to make your collaborations (big and small) more efficient. It includes a step by step roadmap, case studies, bonus tools (such as email template and questions to ask during your first "date" with a potential collaborator).
Oh, and I am the co-author(!), alongside with one of my closest collaborator Danielle Carruthers. Who can better share how collaborations works than impact entrepreneurs themselves collaborating?!
"As you most likely know from first-hand experience, collaborating and partnering is easier said than done. It may even fail more often than it works.

But social entrepreneurs, impact innovators, and changemakers all have a responsibility to try. Because when it works, collaboration can result in greater impact on the world around you than you could possibly imagine! 

The scale and complexity of most social and environmental issues are so large that no one person or organization can possibly do it alone. Sure, everyone can make a separate dent in the universe to improve a cause they care about. But really moving the needle and disrupting an unfair, unjust status quo into a new, more equitable state of being often requires the magic of collaboration.
Collaboration is perhaps the social entrepreneur's greatest 'secret weapon'."
>> Learn more about this book: Meeting of the Minds: The Social Entrepreneur's Roadmap for Collaborations that Work (English Edition)
# 6 The Third Law – Tamra Ryan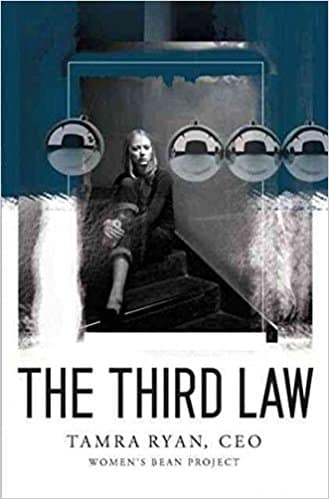 Tamra Ryan is the CEO of the Women's Bean Project in Denver, Colorado. This social enterprise works with women overcoming chronic unemployment, addiction, criminal history and abuse – to create bean soup mixes and other food products, sold nationally in retail stores and online.

The book is named The Third Law to relate Newton's third law of motion (for every action there is an equal and opposite reaction) to the journey of women working to overcome barriers and obstacles in their life. In this book, Tamra tells the stories of the women she's met over her career with Women's Bean Project, and what SHE has learned from them along the way.
"During morning meeting, I sometimes look around the room at program participants and mentally tick off their stories. This one killed her abusive husband. That one used to steal cars. That one was convicted of organized crime. These are typical examples of the crimes represented at the [Women's] Bean Project, and yet, when I look around the room, I also see seemingly typical women of all shapes, sizes, and skin and hair color.

None of these women look like what I used to think a felon should look like, or act like I'd always imagined criminals would act. They aren't dirty or unkempt. They avoid eye contact, but it doesn't seem criminal. It's a symptom of shame or low self-esteem. They are women who care about their appearance, who are embarrassed about their past and who want to have a future with their families.

These women have different stories and varied backgrounds, but our society often sees them only as felons. A felon is labeled for life. A felony conviction impact almost every aspect of a woman's life, from housing to voting, from education to employment."
>> Learn more about this book: The Third Law
# 7 I am Malala – Malala Yousafzai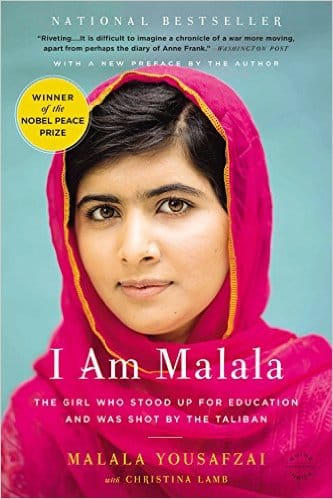 Malala is a young Pakistani. She campaigns for universal access to education through The Mala Fund, a non-profit organisation investing in community-led education programmes, and supporting education advocates around the world. She won the Nobel Peace Prize in 2014 (becoming the youngest recipient at just 17 years old !).
In her book I am Malala, she takes us on the journey (and the ones of her parents) from a remote valley in northern Pakistan to the halls of United Nations. Or how one person's voice can inspire and change the world.
" My goal writing this book was to raise my voice on behalf of the millions of girls around the world who are being denied their right to go to school and realise their potential. I hope my story will inspire girls to raise their voice and embrace the power within themselves, but my mission does not end here.

My mission, our mission, demands that we act decisively to educate girls and empower them to change their lives and communities. This is why I have set up the Malala Fund."
In other words, if you think you do not have the right experience, knowledge, fund, network, or any other ressources (you might think indispensable to start & grow your own world-changing initiative)… think again ;)
>> Learn more about this book: I Am Malala: The Girl Who Stood Up for Education and was Shot by the Taliban
---
What about you, what are the books by & for Women Changemakers you believe are "must reads" ?!
Tell us your recommendations in the comments below !
---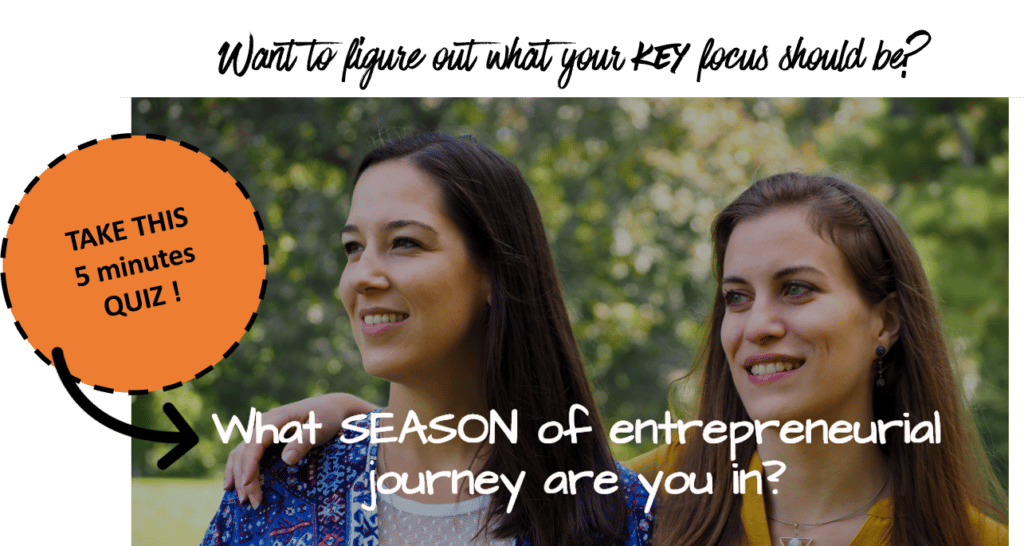 ---
This list is brought to you by: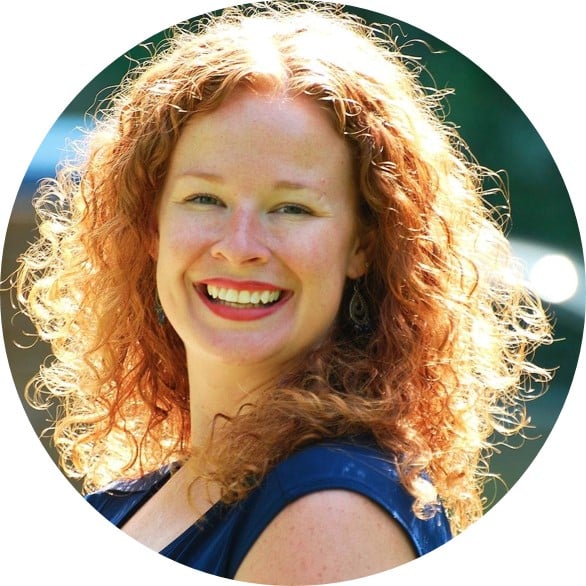 Beth Palm, MBA
Beth is the Founder of Social Good Impact, equipping social entrepreneurs and changemakers with the tools to change the world. As a jack-of-all-trades nonprofiteer and recognized social enterprise expert, Bethany brings a decade of experience launching and managing social enterprises.
Find Social Good Impact on Facebook, Twitter, Instagram and Pinterest.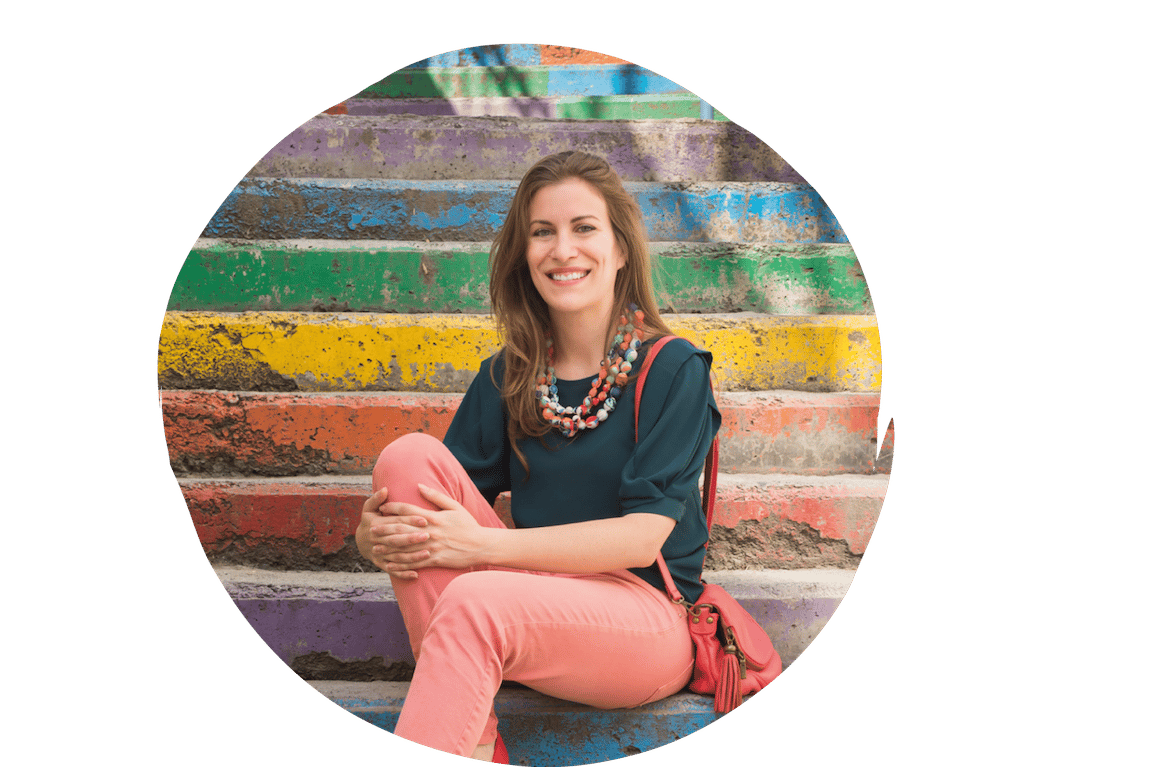 Solène is the Chief Empowerment Officer of Creators for Good.
She developed a methodology that allows Global Citizen to start and grow their own impactful businesses from anywhere in the world – and with no need for investors or government support.