Why is it important to hear the story of a successful social entrepreneur? 
Having the vision to become a social entrepreneur is great. Making it happen is another story!
One of the things that really helped me – back when I was imagining what Creators for Good could be like – was to read real stories of real people who "made it happen".
Not the stories of the startups who fund-raised millions of dollars in the Silicon Valley, and are on the front page of global medias (those can be inspiring, but also sooooo breathtaking and disconnected from your reality that they are mostly discouraging!!).
The story of real people, like you and me, who decided to take their life into their hands and make their dreams come true, for the greater good! The story of real successful social entrepreneur, who built their success from scratch : thanks to their passion, their authenticity, and their vision!
In that frame, I had the pleasure to interview Andrea, one of the founder of _SocialStarters – a wonderful initiative offering immersion programs to build social enterprise capacity while helping social entrepreneurs in emerging countries.
---
I hope this can inspire you to become
a successful social entrepreneur too!
---
Thank you Andrea for accepting to share your story! As an introduction, can you please tell us about yourself, your background, and what brought you to co-create _Social Starters?
I found myself working in advertising and digital marketing by the time I was 30, and whilst it was creative and interesting work, the hours were long, and I found myself feeling unfulfilled. I felt like I should be grateful for the great career I'd carved for myself – yet I had more of a calling to do greater work, more meaningful work.
I started freelancing, which I think for any one growing disillusioned, its a great hybrid between being employed and doing your own thing. In time, I found I needed to take a career break but wanted to do something linked to where I wanted my career to go – so I went to Kenya to volunteer for a social enterprise.
Whilst there I met my now business partner, and I found myself exploring with her the idea for a social enterprise volunteer programme. There were a lot of talented passionate people who needed support and we found ourselves feeling a sense of purpose to help solve that challenge.
Can you tell us the story of _Social Starters? How did the idea came, and what it took to make it a reality?
Once we had found the challenge to solve – that of supporting the development of more social entrepreneurship in developing countries – we needed to design the solution. It wasn't enough to just say 'let's bring volunteers over and link them to organisations' – we had other ambitions too.
We wanted to train and skill up aspiring social entrepreneurs from the UK, Germany, Singapore – wherever the volunteers came from, we wanted to support them in their own start-up journey. That was when we decided to work with career changers as opposed to say, graduates. We recognised that the skills a person with a 10 year long career had, were extremely valuable to any developing country start-up. And it was more than likely a career changer might be looking for experiences to enhance their ideation pallet.
We tested this through Escape the City, and we were right!
So far, what has been the impact of _Social Starters?
Since we launched a year ago, we've seen 70 volunteers sign up to work with aspiring or existing social entrepreneurs in either India, Sri Lanka or Brazil. And we've worked with a similar number of local entrepreneurs from those countries.
We've partnered with the British Council, UnLtd India & Eixo Rio in Brazil (Rio's City Hall). The impact has been anything from new social starts being developed, to the impact they are then having on slum and favela communities, through to in the example of Eixo Rio, they've launched an enterprise incubator to support the young talent we started working with during the down periods between our programmes.
The hope is that the Olympics next summer will inspire and create a bigger legacy for enterprise across arts, culture and sport and this incubator will play a role in that.
What is your ambition for _Social Starters in the coming 3 years?
We want to ensure that we always continue to find new solutions to problems, and that might include changing the way we do things to keep it fresh and relevant.
The next 3 years is hard to predict as we're in a fast past world and things are always iterating, but over the next 12 months we want to perfect our current offer – the Immersion Programme. This is a 6 week volunteer programme for career changers who are passionate about social enterprise and international development. 2016 ambitions involve a graduate volunteer programme in Sri Lanka for students who are interested in early stage start-up development; plus we are exploring the idea of a sports development incubator for aspiring social entrepreneurs who want to take some time out to develop their idea in Rio before and during the olympics.
Beyond that, who knows – but we'll always put our community and volunteers in the heart of everything we do and be led by what their needs are.
Can you share with us a story of a successful social entrepreneur and/or participant of a _SocialStarters immersion experience?
Sure! One of our first volunteers who came to India in January, Eddie, has since left the programme and set up Benificent, an online platform for video on demand advertisers who want to give their viewers the chance to watch the advert and then as a result, they can click to give a donation to a chosen charity as a reward for watching.
We've also seen one of our volunteer Consultants leave Rio, and straight away set up a sustainable t-shirt business. Another volunteer in Sri Lanka launched a social business that aims to give solar lamps to the places that need light the most.
Equally our social enterprise clients are just as incredible: if you're interested look up V-Remind, an inoculation reminder service or Alika, who train local women to weave baskets using the destructive water hyacinth plant, allowing them to prevent waterborne diseases whilst also improving livelihoods!
According to you, and from what you see with _Social Starters, what are the 3 main success factors to become a successful social entrepreneur and make a positive change?
In my opinion, number 1 has to be finding a way to create sustainable, financially that is, change.
I mean, money makes the world go round and the funding model, whilst it has its place, its not reliable and if there is a way to be creative, bold and gutsy and find a way to feel comfortable asking consumers for money, then building a value exchange i.e. taking an enterprise approach, is really exciting. Not just economically, but socially – because then perhaps we can do so much more good in the world, but through trading.
Secondly, you need a clear vision, have a dedicated mission and unbridled passion.
You must feel like the idea is a calling – not just something fun to do for a little while. Or else the idea isn't sustainable for yourself and you won't pull the hours required to be dedicated to the cause. It's not easy being an entrepreneur, so your idea needs to 'feel right', almost like everything has been leading to this point in your life, you know?
Thirdly, it has to be realistic, within the confines of what you're able to offer.
To have success in their field, social entrepreneurs focus on what they know. They stick to the things they have experience in, the industries or job functions that are good at and understand how they work. Or they bring the required talent in. And they find a way to make it work. When you care deeply about solving a particular problem, and you have the skills required, you'll find a way to make it happen.
Do you have a final message, for a potential successful social entrepreneur who still wonder if creating a social business is a viable career track?
Immerse yourself into social entrepreneurship. Be an active community citizen. Play a role in the decision making around you, the world you live in. This is the only way really to understand what your community needs, and it will potentially spark ideas within you when you see the challenges first hand.
This is a people business, so you must understand the very people you're trying to support, the rest you can learn!
---
Visit _SocialStarters website: socialstarters.org
Follow _SocialStarters on Facebook: facebook.com/WeAreSocialStarters
---

---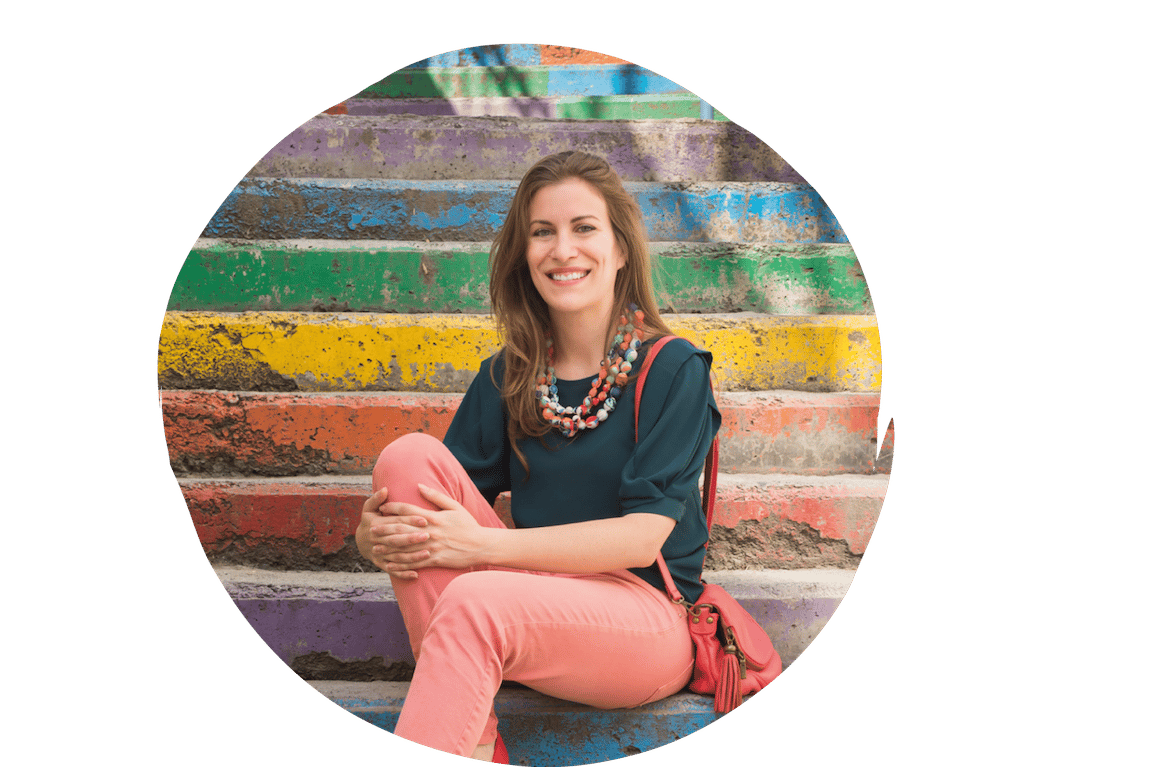 Solène is the Chief Empowerment Officer of Creators for Good.
She developed a methodology that allows Global Citizen to start and grow their own impactful businesses from anywhere in the world – and with no need for investors or government support.