When you start a social venture, you might not have a team from the very beginning. And even if/once you have one, being and social entrepreneur, and thus a company leader, can lead to a loneliness feeling.
Entrepreneurs may feel lonely at every stage of creating their social business (from finding an idea to starting up, from running the business to scaling it up). This is why I strongly encourage you to build your support network as soon as possible, and sustain it all the way of your social entrepreneurial adventure!
To encourage you to do so, I am sharing with you is my own support network:
1. A mentor/ a consultant / a coach
There are many options out there. My key advise for you to choose one, is to find someone who has already taken the path you are looking at taking, and have already reach (at least some) of the goals you need to reach.
I have chosen a coach who created her online business while she was abroad and needed to find clients on the Internet – as it was one of my goals to have a location-independent business.
Because she already have been through the difficulties I am facing, she can help me prioritize my actions so I can concentrate on those which bring the best results. Thanks to her, I am moving much faster then if I was alone, trying to find my way in the dark. She is my flashlight! She shows me the way and all I have to do is walk in the right direction, step after step.
2. One (or more) work-buddy
I am sure you know other social entrepreneurs in your network. Why don't you offer one of them to become your work buddy?
Every week, I have an energizing conversation with my work buddy (actually, now we are a small group of 4 ;). We all are entrepreneurs, and even if our lines of business are different, we face the same difficulties and have the sames goals! During our weekly check-up, we speack freely about how we feel and what we want to improve, we give eachother advises, and most importantly we set up 3 key target for our week.
This way, you have an external motivation to take actions and reach your targets, little by little, week after week.
3. A small group of like-minded entrepreneurs
Don't you dream of having someone to ask anytime when there is something you don't know? Or someone to share your success with when a good news come in? And imagine you could do that everyday without feeling like you are asking too much ?
A fantastic way to have this kind of daily support is to create a closed facebook group with like minded entrepreneurs.
I am part of a 15 woman entrepreneur group, and we communicate daily via our private Facebook group. We all are expats, and we have created our business to live from what we really love doing. We all have different line of business: I am the social entrepreneurship dude, some are writers, teachers, coach, social media geeks, export specialists, communication experts, or even wedding planner!
This groups give a lot of energy on a daily bases. We ask each-other whatever we need support with, like: "Girls! I want my website to be more "responsive" on iPads and phones, do you have advises?", "I received this negative comment on my blog, what do you think I should answer?", "I am going to send this proposal for a potential client, what do you think? Do you see any typo?". The best part is that we also celebrate together every time a good news comes: "I have received an interview request from the most popular blogger in my field!" "I have signed with a new client!" and "I have been approached for a partnership which can bring so much visibility to my business!"
It is a positive spiral of energy which can help you be persistent and sustainable in the long run!
4. Local associations & online cooperative platforms
Being supported by other entrepreneurs is great. Being part of networks in your industry is also crucial.
As a social entrepreneur, there might be a local association specially dedicated to social business. And whatever your location, you can also participate to online collaborative platforms like Makesense and Babele.
I love taking part of Makesense Istanbul gathering, and I am a mentor on Babele. This way, I can help my community of social entrepreneurs. It is an occasion to be helpful, but also to network and create synergies!
The more you give, the more you receive ;)
5. Technical supporters
You cannot know everything. Really not. And it is OK to ask for help, trust me!
Instead of spending hours trying to reinvent the wheel, it is so much worth it to ask for specialist, people who know how to do it and how to do it WELL.
I am very grateful for my two technical supporters, Audrey and Adrien, without who my online presence would certainly not be as professional as it now look! And while they take much less time then me to solve my problems, I can concentrate on other things (things I am actually good at!)
Asking technical support is part of being a pro.
6. Last but not least.. your friends and family!
In the corporate world, we often talk about work-life balance. How not to have your work affect your personal life, and vice-versa.
Well, as entrepreneurs, we have decided to take our career into our own personal hands. This doesn't necessarily mean we work aaallllll the time and do not have a minute for our loved ones (actually, this is not sustainable at all! I personally have much more "free" time now that I became my own boss – I'll tell you how in another blog post soon).
It means we put ourselves out there and become the face of our business. It make us much more vulnerable!
I am so grateful to have such wonderful supporting family, who is proud of me whatever my results. And fantastic friends too, how are all extremely encouraging (even if half of them think I am crazy to have left my job to create my own!). Not to forget my dear co-pilot (by that, I mean my boyfriend), who gives me strengths and self-confidence to move forward whatever the obstacles.
Don't forget to tell your loved ones how important it is for you to have their support. They might think you are "so brave, so strong" to become an entrepreneur. And they are right, you are. At the same time, this also makes you more vulnerable – and not everyone knows that! My advise : don't just thank people for their support, explain how grateful you are and how important it is for you to get such support from them ;)
I hope this article is useful! Please share your thoughts, comments and questions in the comment below!
---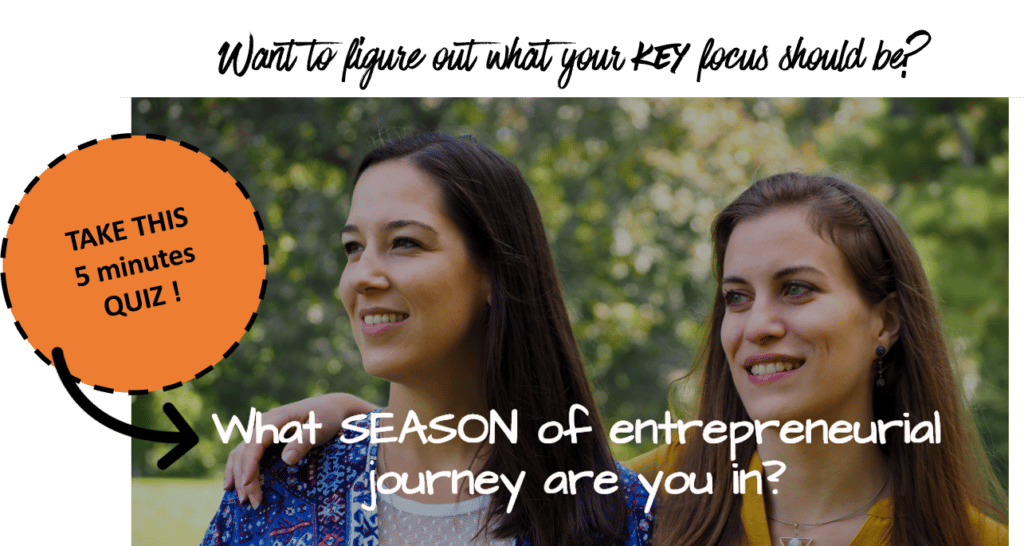 ---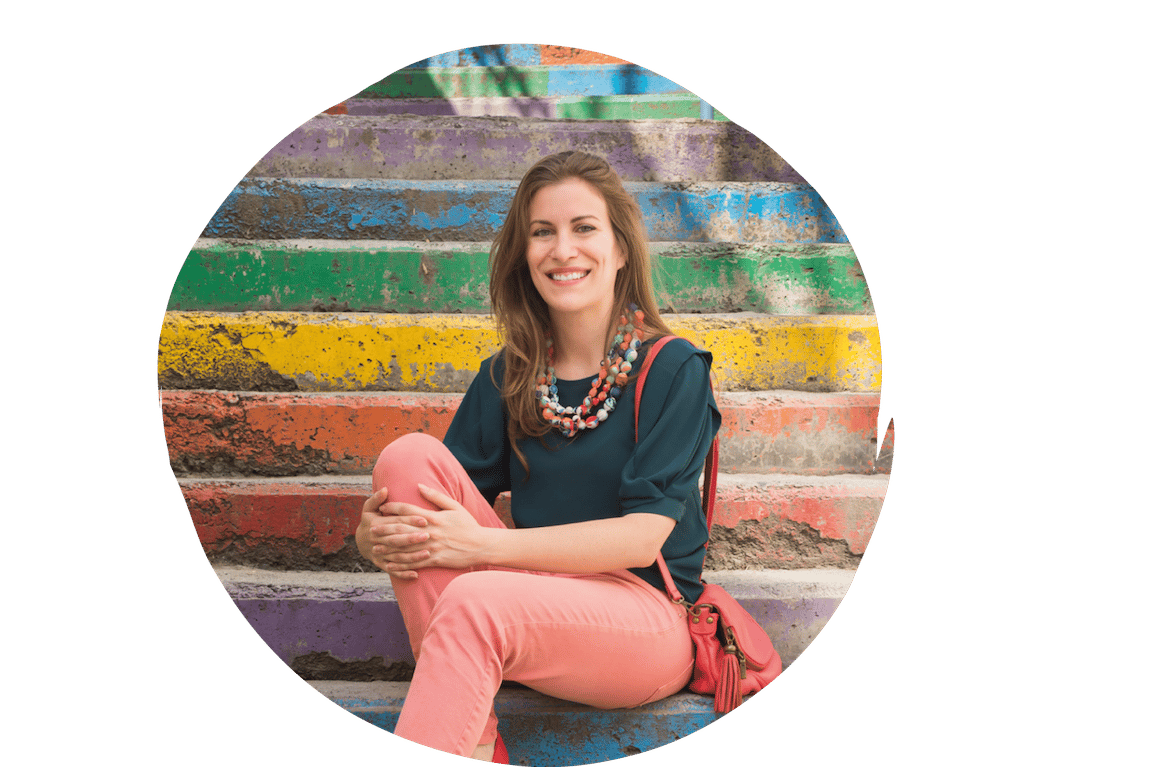 Solène is the Chief Empowerment Officer of Creators for Good.
She developed a methodology that allows Global Citizen to start and grow their own impactful businesses from anywhere in the world – and with no need for investors or government support.