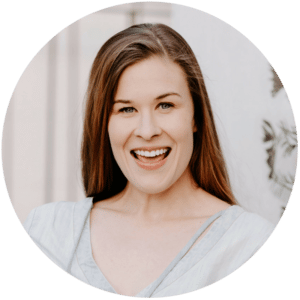 Kari
[US / Norway]
Before
Founder of Rank & File Magazine, spinning her wheels
After
CEO of Rank & File Magazine and storytelling coach, working with several clients and getting a consistent flow of leads

Hi I'm Kari Enge and I'm the founder of "Rank & File". I live in Oslo, Norway, but I'm from the US. "Rank & File" started about 3 years ago. We help purpose-driven entrepreneurs to grow businesses that are socially impactful, financially sustainable and of course personally fulfilling. We do this through a magazine and podcast, we also run retreats around the world a few times a year and we offer one-on-one training programs for social entrepreneurs.
It's important for me to support social entrepreneurs as I'm passionate about purpose-driven entrepreneurship and leadership. I used to work in corporate America and saw several young individuals (in their 20s and 30s) start their own purpose-driven business but without knowing how to go from there. My aim was thus to launch a business that would provide the right answers to these kind of questions. Rank & File's program is destined for early stage purpose-driven entrepreneurs. We help them with their brand stories and sales strategies so they can impact others authentically and reach financial stability.
I started working with Solène after Rank & File's 2nd birthday. I was spinning my wheel and trying to reach people through the magazine but something was missing: it wasn't fully me and I wanted to have more impact. I also wanted to start a family and become financially sustainable. As doing things on my own wasn't getting me very far, I took a leap of faith and joined Solène's program.
I already knew Solène as a friend recommended her to me and I had followed Creators for Good's evolution since. I knew we'd be a good fit and it was time I invested in myself. It wasn't easy as I've always tried to do things by myself but it simply wasn't working for me. I didn't know what the outcome would be by joining Solène's program but I wanted to take the plunge. And I'm glad I did! I'm now a big fan of coaches and recommend we seek outside help when needed. Investing in yourself is a good thing. You gain clarity and get an objective opinion. The biggest breakthrough since wrapping up Solène's program has been my 2 new clients and the leads that come in every week or two.
Solene's program helped me work through what was holding me back: my mindset and limiting beliefs. I learned to focus on the right things and fight procrastination. I must say my favorite part has been Solène's tools and tips. They have helped me a lot.
For those interested, I would recommend to not be afraid to invest in a coach. Financially-speaking, it isn't as major as it seems. What we don't realize is that we spend more money doing things by ourselves. Of course, it's also important to find a coach and program that match us as well as our personality. Solène has been an important person along my journey and she's somewhat a part of Rank & File. Thank you again, Solène!
Few weeks later, Kari sent this email with a happy update to share : 

Yana
[ Belgium ]
Before
 Journalist passionate about sustainable tourism
After
Founder of EcoScapes, sustainable retreats planning service

My name is Yana, I'm currently living in Belgium and I'm the founder of 'Ecoscapes': an eco-conscious retreat planning service. In other words, I offer research and logistical help to coaches and online entrepreneurs who wish to organize retreats abroad. The aim is to not only offer transformative retreats to clients and participants but to also have a positive impact on the country of destination and the people they're staying with.
Eco tourism is important nowadays due to its transformative impact (empowering communities, supporting various projects, protecting ecosystems,…) which isn't something traditional tourism generally offers. Moreover, I realized that many people are actually open to the idea but don't really know where to find trustworthy information or have enough time to research it. This led me to wanting to connect the dots and working with coaches and entrepreneurs as they tend to have a more open-minded and holistic vision. They're also more open to change and keen on finding sustainable solutions.
Before working with Solène, I worked as a journalist and was used to traveling a lot. I also researched sustainable tourism as I always aspired to contribute to the world and make it a better place. Journalism helped me to achieve that but after a few years, I missed empowering travel. It's therefore no surprise that ecotourism came into the picture as I also wanted to protect the environment. I later came across one of Solène's articles and realized that I already had the main idea but didn't quite know how to transform it into a financially sustainable business nor lifestyle.
I was a bit lost and overwhelmed with all the information I found on the Internet but eventually found focus and structure thanks to Solène's program. I chose to work with her because I could relate to her intuitive vision, personal story and the fact that she was living abroad (Istanbul). Her holistic perspective on entrepreneurship also resonated with me. Despite falling ill during our collaboration, I still managed to get offers and attract clients. I acquired tools in various fields and got results on a personal, professional as well as practical level.
The biggest change I experienced was on a personal level. Clearly I would not be where I am today if it hadn't been for Solène and her mentoring program. My advice to those interested in doing the same would be to seek an outside perspective so as to no longer be lost or confused and take action a lot faster. Also, if you're interested in a holistic approach, Solène's program is the way to go! It's a big added value not every coach offers.
I can only thank Solène again for her support on this transformational, personal and professional journey as well as her trust as she has decided to organize a retreat for her female entrepreneur clients in Greece this year with "EcoScapes". Needless to say it's a great honor indeed!
Discover Yana's Website 

>> Ecoscapes.co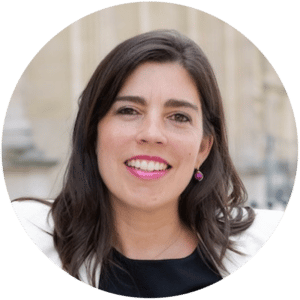 Marena
[France]
Before
Co-founder of a startup in circular economy
After
Founder of Teams 4 Purpose, guiding companies to activate their Corporate Social Responsability via the collective intelligence of their employees

Hello I'm Marena Eirich, I live in Paris and I'm the founder of "Teams 4 Purpose". I help companies activate their CSR (corporate social responsibility) via intrapreneurship and the collective intelligence of their employees.
More and more people want to act on climate change to help create a more sustainable future in their private lives but don't have the opportunity to do so at work. The program's purpose is to make acting on climate change easier and bridge objectives, CSR and sustainability objectives with people's day-to-day jobs. As we know, if you have a purpose and are happy with your job, you're more likely to be engaged which is thus really beneficial for companies. One could say, a win-win for people-planet-profit.
Companies using intrapreneurship help people develop new skills, think differently, become more innovative. An American intrapreneurship institute states 3 major benefits of using intrapreneurship: new products and services, more market share and better performances. Basically, doing something good for the environment and the planet can also contribute positively to companies and their profit.
10 months ago I started Solène's program after quitting a startup I had co-founded. I knew what I didn't want but I didn't really know what I wanted to do. I had worked many years in business, marketing and communication but decided to change my career and got a degree in sustainable business. I then co-founded a startup in circular economy but I realized that it wasn't in alignment with what I truly wanted to do.
I did Solène's (free) 10-day email course which made me realize that I wasn't heading in the right direction. I eventually decided to work with Solène as someone had recommended her and after speaking together, I decided to invest in and for myself. I took the plunge as I wasn't making much progress by myself and really needed help. We also both clicked which isn't always the case with other coaches. What also motivated me was the fact that Solène was aligned with one of my values: Sustainability.
In terms of results after completing the program, I went from not really knowing where I was heading to having a business and knowing what direction to take. I have now created my website in French and English, and am working on the marketing and sales funnel to attract more clients. The major shift was seeing work as fun although I had always considered it as 'painful'.
My advice would be: "Do not hesitate and invest in yourself". If you want to launch your business, it's also important to have a coach that guides you like Solène, so you don't stay alone in your corner.
Thank you again Solène for your program and for also being transparent with your weaknesses. It's very inspiring and I have discovered a whole new world.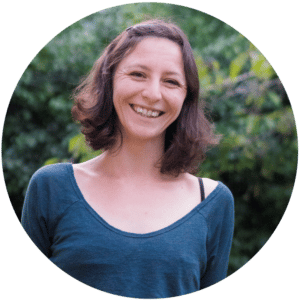 Lidy
[France]
Before
 Financially unsustainable activity with a "narrow" impact
After
Financially sustainable activity with an exponential impact

My name is Lidy, I am 32 years old and I live in the southwest of France with my husband and two children. I am the founder of "La Petite Petite Fourmilière" which helps actors in the ecological and social transition, who are passionate and committed individuals, to implement their projects sustainably and efficiently, whilst still taking care of themselves.
I myself am an actor of the transition, I implement ecological and social projects so as to contribute to a better world. I experienced heavy episodes of over-activity and hopelessness, with the impression that I was giving everything without it going as well as I had hoped. When I started the mentoring program with Solène, "La Petite Fourmilière" was only a little over a year and a half old. I had just finished my website, which made me question myself a lot about where I actually stand. I panicked because I didn't see how I could manage financially. However, I didn't want to give up my freedom by going back to working as an employee.
I felt as though my activity was slightly "narrow", but at the same time, I didn't know how to add a touch of diversity while still feeling legitimate. Therefore, I needed to position myself as well as question myself about who I was offering my services to, because my understanding was that the actors of the transition didn't have any money. I also had a lot of expectations in regards to my relationship with money because I felt like there was something "not clean" about it.
I was already part of a cooperative which provided me with support and guidance. This being said, while talking with Solène, I felt as though she was talking about a different way of doing business than the one I observed around me: more traditional with people who work a lot, who earn very little and who don't necessarily have a very big impact.
From the very beginning of my activity, I got used to investing in what I thought was important: a cooperative, coworking space, training courses… The price of Solène's mentoring program was rather significant for me, but I felt as though I just needed to go for it. I first signed up for a 3-month coaching period, and given the results I got, I pursued the adventure till the end! I took a leap of faith, a commitment that was also a way of forcing me to get out there, to sign contracts and find clients, because money would eventually have to be found somewhere!
The biggest change I have witnessed is precisely my attitude to money. Receiving money for something that I give to others with pleasure, which makes me feel good and which helps people, was really hard for me.
The mentoring also allowed me to make myself visible: I had wanted to write for a long time, and I now have a blog where I write weekly and where I receive a lot of feedback. This has allowed me to fine-tune my services so that it would be more in alignment with who I am and help the people I coach more effectively. I now have a better understanding of how I work as an entrepreneur and I have more clarity and serenity about the future of "La Petite Fourmilière".
I no longer think about finding a job as an employee as I know that my activity is on the right track.
I had many fears that concealed my sole purpose: working specifically with my ideal clients, the actors of change. And there are very good results for the people I support!
It is important to see the big picture when it comes to your activity. However, doing so by yourself isn't as effective as being accompanied by someone else. When you have a great idea and a beautiful energy, it's a shame to "fiddle around" alone in your corner.
For my part, the investment I made in this mentoring program has already been refunded: a huge thank you to Solène!

Julie
[ Israel ]
Before
Lawyer in Corporate Law
After
Life coach and founder of Julie Katz Coaching

My name is Julie Katz, I am the founder of "Julie Katz Coaching". I am 33 years old, have 2 children and live in Tel Aviv, Israël. I am a Life Coach and I help women reconnect with themselves so as to have a more fulfilling life, a life that makes more sense to them and that allows them to have balance in all areas of their lives and feel good.
I previously worked in business law. I first worked for a law firm then a French multinational. Even though I excelled at what I did, I always felt out of place. While I was working in the United States 7 years ago, I met a woman who founded a dance movement for women: "Qoya". It allowed me to let go, reconnect with myself and enter the world of female empowerment. I realized that by following a well-defined path, without thinking too much about who I really am, where I'm going, what I truly love and what drives me, I was slowly dying on the inside and I simply wasn't fulfilled. When I saw that this was the case for many people around me, I thought to myself, "You have to do something about it!"
Before I met Solène, I was on parental leave. I had left the company to gain some perspective and think about what I would do next. I had several business leads, a start-up project and was even willing to give in to my fears when I returned to Paris, but I couldn't imagine that! I thus decided to start my conversion by learning how to coach.
After two months of training, I was completely lost: I was extremely scared, all of my "saboteurs" resurfaced and the little voices kept on telling me that I would never succeed… I absolutely needed support at that particular moment. I could no longer back down as I really wanted to move forward. I was convinced by Solène's mentoring program when I read the testimonies of other people who had worked with her: not only were there people doing environmental and social work, there were also people who did personal development work!
I needed to be guided through the entrepreneurial adventure. I am very independent and autonomous, but I had no idea where to begin. I wanted someone who would help me go through the stages of creating this activity one step at a time. I also wanted to find the right combination between "Qoya" and coaching as well as do something with each of these two activities. I had savings and therefore the possibility of investing money at that time. I thought it would be a worthwhile investment as I could build this business on a solid foundation.
When I signed in for this mentoring program, I really had a change of mind: I had actually cut the rope that tied me to the possibility of backing down. I said to myself, "I really want to start coaching so I'm going for it!"
Today I have defined my project: I know how to combine coaching and Qoya, what my mission is, what I want to do and how to do it. I have a Facebook page, a website and a weekly newsletter! For someone who had difficulty selling themselves and spreading the word about their project, I was however able to move forward while putting my fears aside thanks to the tools I received. I am now ready to welcome clients for the new school year!
I realized that I am able to do many things, much more than I initially thought. I also improved my relationship with money. When you want to help others, you often don't really know what price or value your activity has. It helped me a lot. It would have been a lot more difficult if I had done it on my own. Investing in yourself allows you to go further, faster and better. For me, support is essential."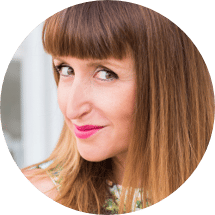 Anne-Laure
[France]
Before
Employee in international communication
After
Founder of "Good Habits", for a better world a beterter world

I'm Anne-Laure, I am 37 years old and I live in Paris. I launched "Good Habits", a project in sustainable fashion, in B-to-C educational aspects and B-to-B support in brand building.
I studied design and worked in various fashion-related institutions. A long time ago, I also kept a blog where I showcased my outfits. Fashion has always been a part of me. I just love the cheerful, colorful side of fashion, not the minimalist aspect we usually find in this sort of project. Nowadays, it is still not easy to look pretty while respecting certain values. When I realized that there was a huge educational work to be done, it was a great "hurray" for me because it's something that fascinates me!
I had had my fair share of different jobs and I was trying to find myself. I had launched a brand of scarves made in France, without realizing that I was already making sustainable fashion! Sadly, I had to put this project aside for personal reasons. I then got a part-time job in international communication. This job did not suit me and it was supposed to be temporary, but I eventually stayed there for almost 4 years.
I was still working when I started Solène's mentoring program. I needed structure, discipline and tools. Not just motivational coaching, although I learned that it is important to work on our mindset. I did Solene's free business model course, and after exchanging with her, I felt like she was the person to work with and no one else. I'm glad I trusted my gut. We worked seriously together without taking ourselves seriously and did so with a sense of benevolence. I had some money aside to finance this mentoring program.
In my previous business, I found that I lacked ambition in trying to spend the bare minimum which didn't help me move forward. I learned that taking calculated risks was more important than being trapped by fear and saving money "just in case".
Determination and clarity are the two points where I made the most progress thanks to this program. I almost "fell off the wagon" recently and reconnected with the initial work I did with Solène, which helped me stay on track. I feel like I have structure thanks to all the necessary basics. I'm currently busy with a first client and it's going well! My website will be launched in September, and I have several contacts with prospects. Solène has helped me move forward without trying to be perfect for trying to reach perfection hinders progress.
I realized that entrepreneurship isn't something terrible, tiring and with which you no longer have a life. You can live the life you want and rationalize it to make it financially viable. I'm still in the early stages, but I have gotten rid of many blockages and I'm able to see all the potential. I now have everything in my hands. I have built all the foundations necessary for a wonderful "kingdom"! I also went through a personal transition: I did a lot of soul-searching and evolved on many different levels.
As of today, I'm in alignment with all areas of my life. Before, I used to be all about intention and was stuck in my comfort zone. But a "comfort zone" is often not that comfortable. I like to call it a golden cage. You have to know how to face it, follow your intuition, listen to your inner voice and no to what other people tell you.
Thank you Solène: Now I finally dare and fully embody my life as a "changemaker"!

Heidi
[ Australia ]
Before
Corporate employee in city planning
After
Founder of Earth Ethic

My name is Heidi and I live in Sydney (Australia). I have a background in environmental science, environmental management as well as environmental education. I took a detour for about ten years into urban planning and government policy because I thought this would be the best way to save the planet. However, a few years later, I discovered that I was wrong. I therefore decided, five or six years ago, that i wanted to start my own business in environmental education and sustainability.
Despite wanting to start my business, I was stuck in a ten-year corporate job. Yet one day, I stumbled across a documentary about plastic pollution in our oceans and I realized how urgent the situation actually was. It was a huge wake up call and a defining moment. I thought it was about time I took the first step and started my own business.
When I joined Solène's program, I mainly hoped to know how to make a business out of educating people and marketing sustainable products because I really had no idea what it involved. I was basically after a step-by-step methodology. What made me work with Solène was the fact that I could relate to her and the information I found on her website. It was as though she understood my predicament as well as my fears and uncertainties about starting a business for the first time.
As I had enough savings and tend to be a firm believer about doing something properly, I had no problem committing to my project and investing what was needed. However, I still found it challenging to leave the corporate world after so long and let go of my financial security. Starting my business was a true leap of faith but I trusted the process and followed my heart.
I finally launched "Earth Ethic" this year ! It aims at educating primarily women aged 30 to 60 who are just starting to realize their impact on the planet. To do so, I am creating a series of time-saving courses that will help people to live more consciously in terms of consumption and waste. The first course focuses on food. It basically helps people make more sustainable, healthier and ethical choices around food so they will not only help themselves but the planet too. It is really about helping people transition to a more sustainable life. My courses primarily focus on the issue of plastic in the oceans. As our oceans are currently in a crisis, we must take massive and urgent action if we want to save them. The best way to do this is by reducing our use of disposable plastic.
I have learned so much and I could not have done it without Solène's programs. They helped me on so many different levels and gave me the tools, resources and methodology I needed. They also taught me how to deal with procrastination and fears that stood in the way of reaching my goals! I now believe more in myself and am more positive about my business and future. If you are interested in starting your own business, go for it! Solène and her programs will help you stand on your own two feet!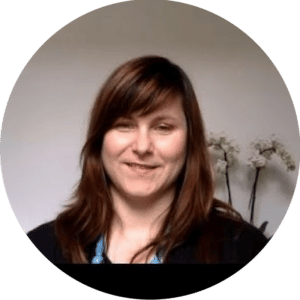 Anne
[France]
Before
Freelance graphic designer
After
Leading a project to help those who want to overcome trauma with creative realizations

My name is Anne, I am 39 years old, I am french although I grew up abroad. I am developing a project to help people who have faced trauma (and don't find the support they need in the traditional medical system) through creative realization.
During the past few month, the work we did together really helped me put my life's journey into perspective. The past 3 to 4 years have been extremely rich and intense, as well as extremely difficult. Hardships were pilling up and overlapping : postpartum depression, harassment at work, as well as becoming a caretaker for my dad who became dependent. All this got added to an already full cup. I did not know anymore, where I belong.
When I contacted Solène, I knew I did not want to go back to being an employee or a freelancer, but I could not sort out my different ideas. I was stuck and did not know how to move forward. I did not know where to start. Because my professional life is important, I decided to invest in myself, in order to get efficient support.
Thanks to the 4 months of mentoring, I now have lots of clarity, less noise in my mind, less internal critic, which allows me to work more serenely, as well as concentrate my energy, my time and my creativity in one direction. I decided to dedicate my next few months to the concrete realization of creative projects, which will allow me to transform all that I have lived into positive and tangible things, and especially : writing a book. I will then be able to share this creative healing process with others.
Today, I feel confident. Even if there are still many question marks, I have definitely moved forward, and I know I will succeed at implementing my project, without denying who I really am. Finding a balance between my family life and my life as a women. As well as adding my contribution to a social cause, which is extremely important for me.
To all those who hesitate to get mentored to launch their purpose-driven business, I would say : don't hesitate! Don't let fear – of not being ready, of not knowing, of not being good enough – hold you from doing this first step. When I was full of doubts, turning to Solene and gaining her perspective helped me see I was in fact moving forward, it gave me reassurance on the progress I was in fact making. Getting support helps save a lot of time, and it is a wonderful present to do to yourself… and your future clients !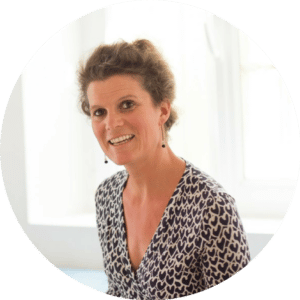 Valérie
[France]
Before
From being an entrepreneur overwhelmed with clients
After
To developing a new model for more impact without having to work harder

My name is Valérie de Minvielle, I live in Marseilles, in the south of France, with my husband and our three children and I'm a clinical psychologist. In 2015, I founded "Ma Juste Place" ("My Right Place"). It's a different way of doing my job as a psychologist as I only work with women who I like to call the "Exhausted Wonder-Women".
These are women who are either married or in a relationship, often with children, who want to succeed everything in their lives so badly (have smart children, a beautiful relationship, a meaningful job…), to the point where they end up wearing themselves out, forgetting themselves and burning out. I assist these women via Skype and help them reconnect with who they truly are in order for them to reclaim their power and restore peace within their families. But more importantly, I help them be able to give the world the best that they can offer.
Business wise, the first year was gradual, the second was very intense and during the third year, I couldn't keep up with the demand. I simply had too many clients! I then asked myself how I could evolve. I couldn't refuse clients. This idea was unbearable as well as counter-productive… I was facing one of my limitations and when that happens, I always ask for help.
I had already taken an online marketing training which had proven to be quite useful but I hadn't been mentored on a strategic level. Yet, this was exactly what I needed. I wanted to gain some perspective and make use of the skills I didn't have in the commercial field.
I had been following Solène for a long time but I didn't feel concerned as I had never asked myself if I was developing a sociable or sustainable business. On second thought, I realized it was actually the case! After a few exchanges with her, I was reassured to know that this mentoring program was personalized and I would benefit from her business and strategic skills.
The three months of mentoring went by very fast. A portion of the results isn't yet visible as the implementation of my new business model took me a while to create. In fact, it's been active only recently! But I feel as though it's a great model: I have understood how to deal with my flood of demands and how to better qualify prospects. It saves me lots of time.
I also used to work way too hard, lived the daily grind, which not only requires a huge energy expenditure but also isn't mandatory. Solène helped me imagine another way of working and organizing my time so as to escape the daily grind and increase my customer capacity. The results are top notch! I'm much calmer, more inspired and I work more efficiently.
If you're looking for a personalized and strategic mentoring program, go for it! It truly is one of Solène's greatest talents. If you're hungry to get to work, discover lots of new things and move forward, don't hesitate!
Anne
[ Canada ]
Before
From Nutritionist, Health Promotion Project Manager
After
To founder of Ecotourbox, creating eco-tourism gift boxes

My name is Anne, I am 32 years old and I live in Montreal, Canada. With my partner Thomas, we founded Ecotourbox & create eco-tournism gift boxes. Our ambition is to make it easier to enjoy green tourism in Quebec region.
What is important for me, in my daily lifestyle even, is to preserve health. And it is very dependent of our environment. With ecotourbox, we develop partnerships with small and family businesses which have a positive impact on the environment.
After having created my business legally, I started to create a fist gift box (called "foodie's day trip"). The website was in progress, but I still had to create all the content. I was asking myself a lot of question, and needed tools and advises to better organize my time on a daily bases, as well as clear out the key steps I should focus on to reach my goals.
I needed to be mentored because I really wanted to invest enough time into my business, make it a priority in my life as a mom, and finally see some tangible results. I wanted to finish and launch the website, commercialize the first product, as well as develop the whole communication strategy around Ecotourbox.
I followed Solene's blog and newsletter for around a year. The experience she shared really fitted with my own life as an expat & entrepreneur, which helped me take the decision to enroll into one of her program. I had some savings and decided to invest them in the launch of my business, including in this program that soon became vital.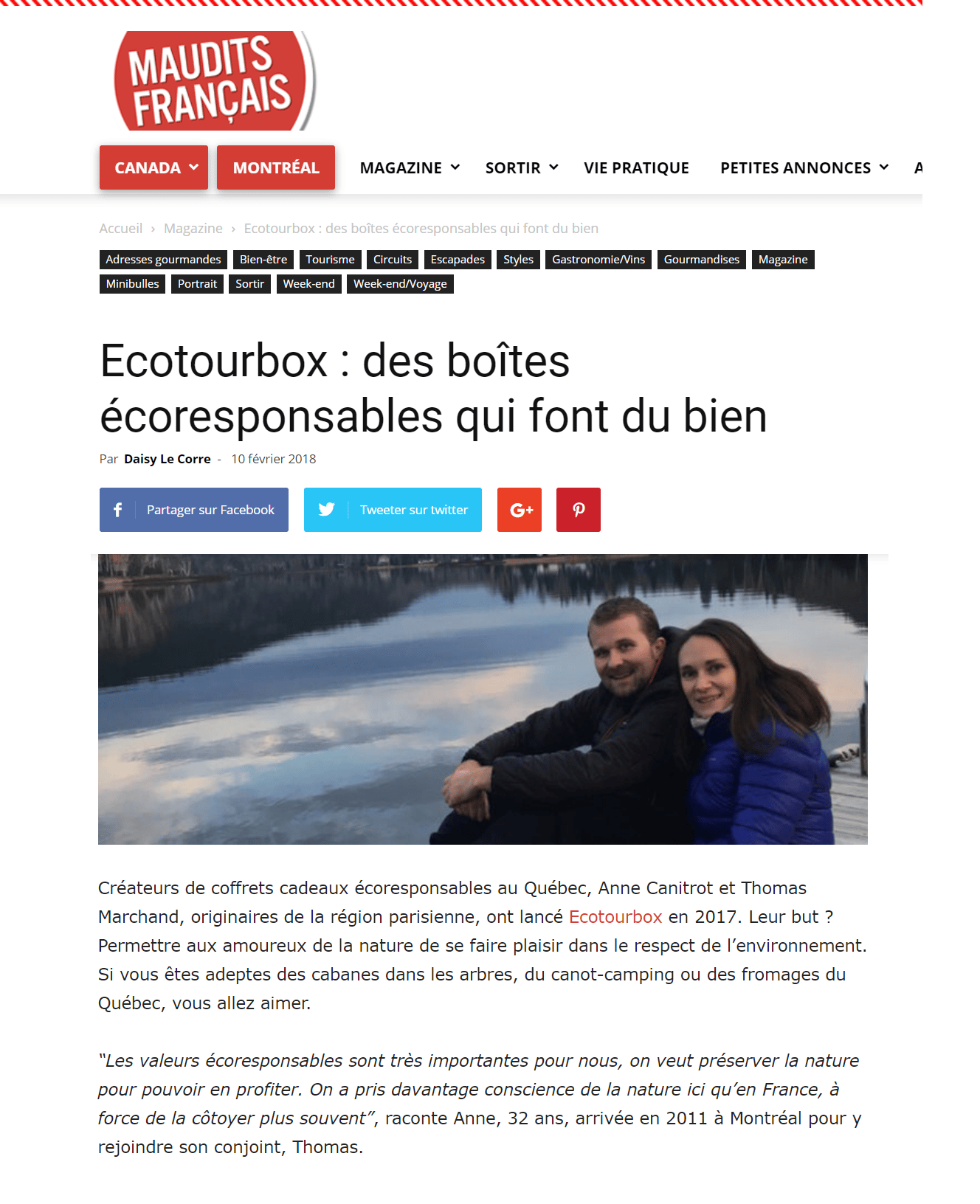 Today and after 6 months of mentoring, the website and 1st eco-tourism box are launched. We had our first sales, which is a great tangible result ! We also launched the facebook page, and had one interview published in a local popular media, which is super helpful. On a personal leadership level, I know have a methodology to organize my time and focus on my top priorities. It is super interesting to benefit from Solène's experience in order to put in implement tailor-made strategies. 
To all those who are launching their own sustainable business, I would say : take the time to ask questions and benefit from the experience of those who have already been through the steps you are taking. Do not hesitate to get in touch with mentors who could support you, even just for a "discovery session" like I did with Solène. It's a great first step that helps you gain confidence, and answers to the questions you might have. 
Discover Anne's website (in french) >> Ecotourbox 
Join Ecotourbox community on Facebook >> over here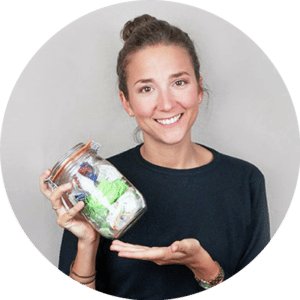 Hélène
[France]
Before
Strategic consultant at the Modernisation Ministry in Buenos Aires
After
Founder of EDENI, hosting Paris'1st positive Zero Waste bootcamp


Before starting the mentoring program with Solène, I was based in Buenos Aires and working as a strategy consultant for the Ministry of Modernisation on Smart City projects. I was feeling like, for political and societal reasons, I did not have the impact I really wanted to create. I refused an offer to become Deputee, and decided to turn away from politics.
But I did not really know what to do. I was scared to launch something on my own, and experienced the famous "imposter syndrome" so many women face. I looked for inspiration and testimonials online, and stumbled across Solène's profile. The fact that she had done a Business School and used to be a consultant previously reassured me. I felt that if it was possible for her, it was possible for me.
What I looked for in joining the mentoring program, was to have a kind of "partner", so I would not feel alone. I wanted to have benevolent feedbacks on what I would create, as well a be challenged when heading in the wrong direction. In the meantime, working with Solene was the best option for me. I wanted her to offer a watchful eye of my project, as well as co-create an offer that would really suit me.
I save around 2000 euros every year thanks to my Zero Waste lifestyle. I thought using this money to kick start my project was a great way to put all the chance on my side to be successful.
The main results I got out of the program, was first and foremost to be reassured during the launch phase of my Business! I had quit my job but did not really know where to start. Having access to tools & templates, training, and the skype sessions with Solene, plus the fact of being motivated my her, really helped me get going as I had no choice but moving forward. Once we decide to invest, we know we are bounded to a sort of contract "with ourselves", and we HAVE to launch. This only is immensely valuable.  !
To launch effectively, it is important to get to know ourselves on a deep level, and the exercises that Solene offers are extremely useful. She also helps with getting realistic and specific number-wise : it helps to have a more down-to-earth approach without feeling afraid either. We avoid being too idealistic, while being clear on our exact needs in concrete terms.
All this allowed me to reframe my project : I realized I could not adress all the need sof all the different potential clients at the same time (individuals, businesses, public authorities). I thus started with what was closest to my heart, and focused on individual citizens first. Today, there is an amazingly engaged community around EDENI, and 100% of those who experienced the bootcamp recommend it. 
I really went full speed in order to offer a qualitative and professional service, and it really worked well. Beyond inquiries by individual citizens, I started to get invited to give conferences, interviews, and also workshops or consulting gigs for Businesses.  I am proud to share that those who experience EDENI's bootcamp reduce their waste by at least 50%. Beyond that, they gain knowledge, have a better quality of life, a better energy, and a new vision that they can use both in their personal as well as professional life.

The biggest change I experienced through the program, is to become a "real" Social Entrepreneur ! It's kind of a big deal, to become a full time entrepreneur. I am now preparing to hire team members. Off course, not everything is perfect and there are concessions to make and for which one has to be ready for, however the satisfaction to do something that brings positive value on the planet, is priceless.
For those who are reading through this testimonial, what I want to say is : Go' ahead and launch your Sustainable Business ! Don't put your dreams on hold, because at the end of the day everything is always reversible. First, it's really scary, but I realise now that I started on my entrepreneurial journey, that there is so much to gain in terms of personal and professional value.
I think it is very important to be mentored by a professional, and benefit from an external outlook – whether that is in an incubator, a coach or Solène herself. In most cases, we cannot get this useful perspective from our friends or family because they are afraid for us. 
I remember one day, I almost wanted to give up… and just by reading the email response from Solène, reminding me everything I had already achieved thus far, helped me tremendously. I needed to hear it !!!
Be proud of yourself for willing to lead a business in a sustainable and responsible way. With Solène's mentoring, it is possible. And last but not least, it doesn't stop at the end of the program because you gain a network, a community.
Discover Hélène's initiative and join EDENI's community >> www.edeni.fr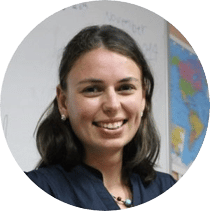 Mary
[ Italy]
After
Founder of Insegnanti Consapevoli

Back at the beginning of this year, I was thinking that I am turning 30 years old, I am not satisfied with my life, and I don't want to live like this: I wanted to be one of those people who have an impact in the world. The fact alone that I decided to enrol on a program, to work on myself, and now I have something concrete in my hands: it is a big success for me. I am proud of myself !
After 7 years of living abroad, and teaching in Cambodia and Turkey, I realised that although I liked teaching, it was not my purpose. I also did not want to have a 9 to 5 job anymore, which is what lead me to the digital nomad field, as well as the social enterprise field: I really believe we can do business in another way!
Before starting to work together, I had this idea of focusing on social and emotional learning in schools, but I did not know how to do that. I did not even know if I should start with the children, with the teachers, with the parents, I just had a big confusion in my mind.
Thanks to the program, I gained more and more clarity: month after month my project became more and more clear. It has been a great journey, it was way beyond my expec