I am writing this article with a light and grateful heart for the 4 exceptional days I have experienced, surrounded by a small group of sustainable women entrepreneurs in Greece, on the occasion of the very first 'Creators for Good' entrepreneurial retreat.
I had been wanting to propose this sort of "retreat" for several years now: a trip with only a small group of women who would share common values and life challenges, in order to gain some perspective on their lives and business activities in an inspiring & resourcing environment.
Have you ever taken part in this kind of experience as an entrepreneur?
Or do you wish to offer this type of retreat to your own customers so as to enhance your impact?
In this article, I will share with you – on the spot – what I learned from this experience :)
As mentioned, I've had this idea in my head for quite a long time.
I am delighted to have taken my time to prepare it all as it was one of the keys to the success of this trip: it is what made the organization of the retreat extremely EASY, and allowed us all to experience a moment that was both intense… and 100% in the flow.
I have been working with entrepreneurs who have a positive impact in the launch & growth of their activities for almost 5 years now. Over time, my profile of an "ideal client" has become more refined. Therefore I had an extremely coherent network close to me to whom I could offer to participate in the retreat.

Not only did I barely have to promote the stay to fill the available spots, our group also immediately got along great as they shared so much in common.
Over the past 2 years, I myself have participated in events and retreats for entrepreneurs. This allowed me to have a very clear vision of my ideal retreat: the size of the group, stay duration, the kind of accommodation, the program density…

Thanks to the experience I gained, my choices in terms of organization proved to be simple and smooth, if not even obvious.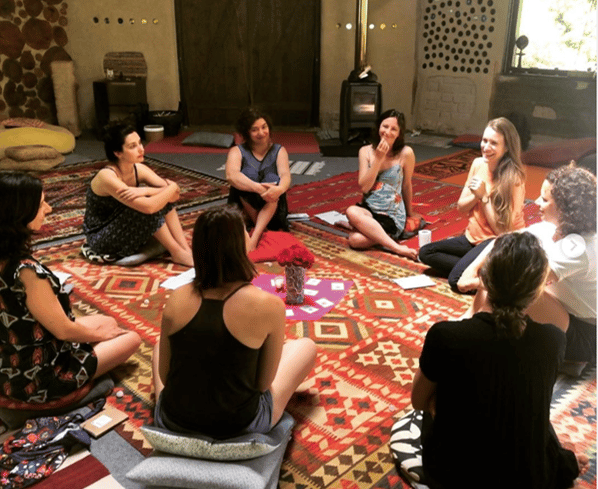 Last year, I accompanied an entrepreneur (Yana, founder of

EcoScapes

), an expert in responsible travel. She launched an offer to support retreat organizers on aspects of location research & logistics organization… and it was therefore only natural that I called upon her services. She has found us an absolutely magical place, which combined all of my criteria: in the heart of a resourcing nature, ecological AND extremely comfortable accommodation (without being luxurious), welcoming and inspiring hosts, delicious organic/local/vegetarian meals, a space for our workshops filled with positive vibes….

The actual place we stayed at was actually responsible for 70% of our stay's success and I didn't even have to "work hard" to find it! By the way, I would like to take this opportunity to thank the Regreen team for their hospitality :).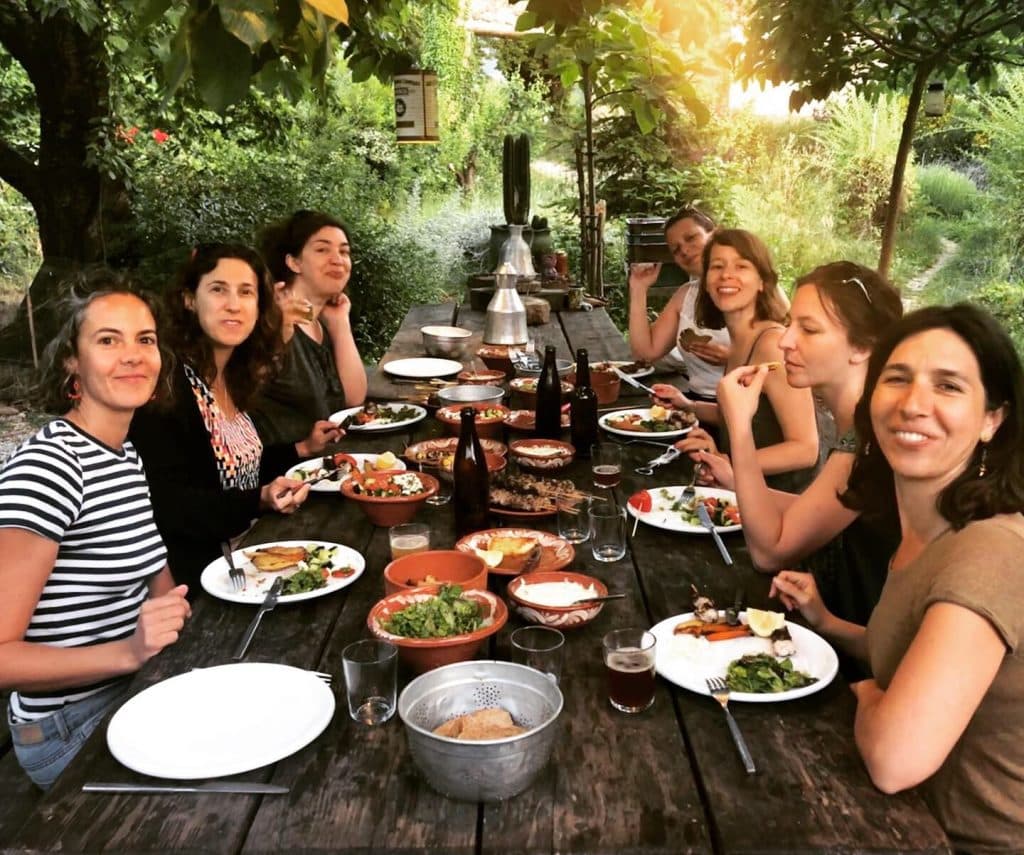 The particularity of our accommodation is that it applies the principles of permaculture that tend towards food self-sufficiency and contribute to restoring the life of the village and valley where it is in fact located. I had long wanted to integrate the 12 principles of Permaculture into my coaching method (which I already do instinctively but not explicitly) without necessarily knowing how to do so…

it was therefore quite naturally that I defined the theme of our stay: Permaculture In the Service of My Impact, and created new content for my clients in a super-instinctive and fluid way as my level of inspiration had been maturing for so long.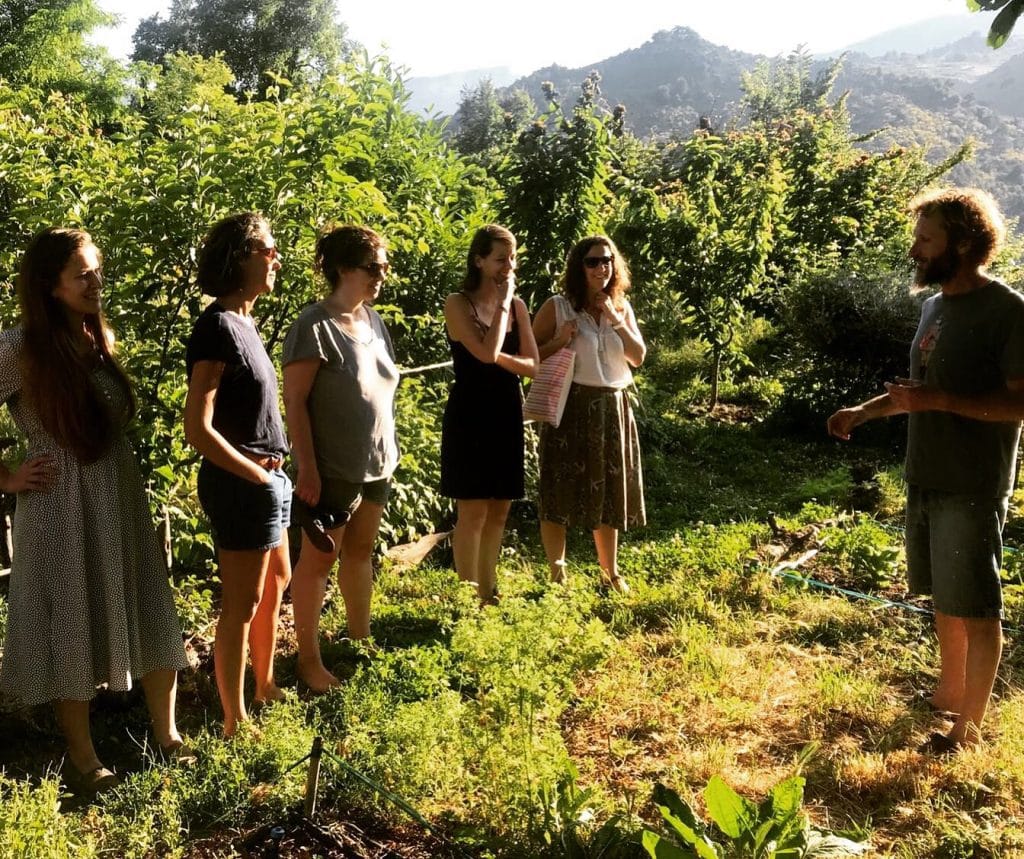 Last but not least: one of my clients who was interested in taking part in the retreat kindly offered me to lead Qoya sessions to introduce this discipline to the participants and allow us all to connect with our feminine power. I, who have had a rather serious pregnancy complication in recent months which led me to reduce my work capacity quite a bit,

welcomed this opportunity with open arms. This allowed me to alternate my various workshops with her sessions in order to enhance the personal transformations of each participant. Less work, more impact.

A huge thank you and congratulations again to

Julie Katz

for her contribution!
In short: hardly any marketing effort, strategic choices that were easy to make, a logistical organization that required no work on my part, content that was extremely easy to create AND a group that instantly hit it off… I couldn't have dreamed of better!
Below is one of the spontaneous feedbacks I received from one of the participants: "This trip will certainly change my life. I can't yet know how it will all unfold, but it was one of the most inspiring experiences I've ever had the opportunity to go through. THANK YOU!"
THE GREAT LESSON I HAVE LEARNED FROM THIS EXPERIENCE IS: EASINESS.
We can actually have a HUGE impact with ease.
It is possible to undertake in an ETHICAL fashion with ease.
We can change the world without having to sacrifice, suffer or push… it can also be easy.
My new mantra: "I love when it's easy".
I have said goodbye to a few things: the perfectionist Solène who makes it all harder so as to reassure herself, the Solène who takes on everything because she has more control than when she delegates/collaborates and the feeling of accomplishment I tend to get when I work hard… Instead, I have said hello to the feeling of alignment that arises when everything is smooth and easy :)
From now on, I welcome easiness with my arms wide open.
Looking for even more inspiration? Feel free to check out my instagram account to see the "behind the scenes" videos of this retreat, on my profile under the "sorority" tab.
It was THE best professional – and personal development – experience I have ever had, as of today. What a beautiful symbol, 5 years – almost to the day! – after having resigned to escape a burnout and embark on the path of positive and impactful entrepreneurship.
---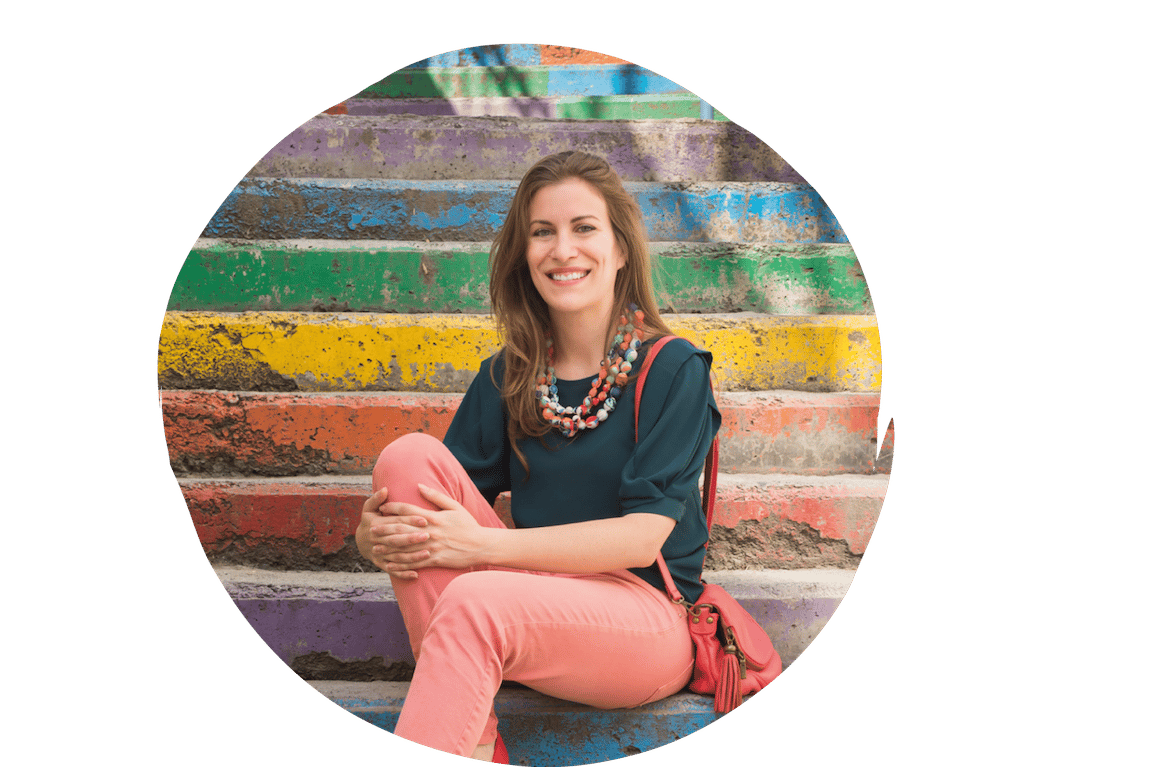 Solène is the Chief Empowerment Officer of Creators for Good.
She developed a methodology that allows Global Citizen to start and grow their own impactful businesses from anywhere in the world – and with no need for investors or government support.