Have you thinking to hire a mentor?
In this article, I will tell you how I became aware of the importance of being coached every year when you are an entrepreneur (and have the ambition to make progress).
IT'S THE #1 STRATEGY THAT HAS ALLOWED ME TO SEE MY ACTIVITY, TURNOVER & IMPACT INCREASE SIGNIFICANTLY YEAR AFTER YEAR!
When I embarked on the journey of entrepreneurship a little over 4 years ago, I very quickly joined a coaching program to be mentored. I only had a tiny bit of savings to survive while trying to make "it work", so I decided to put all the chances on my side from the start.
MY INVESTMENT SURE PAID OFF!
I started my business, had my first customers rather fast and reached the famous "break-even" (when the income we generate reimburses the initial investment) in less than 8 months.
To be perfectly honest, I never thought I'd need to get coached again! I was delighted with the progress I made thanks to this first coach, so I thought I could continue to move forward without ever needing outside help again.
Because I love to learn and progress, I enrolled in some training courses and group programs that allowed me to improve my skills while remaining in a positive momentum.
BUT THEN, I SAW THAT MY RESULTS WERE STARTING TO STALL…
For 6 months, I did not see any progress in my turnover / impact, no matter what efforts or changes I made. I wanted to be able to delegate more but I didn't have the means (my turnover only covered my salary and taxes, period).
So I decided to hire a mentor again (by investing nearly 6000€ this time, double the sum of my first coaching program… coz yes, the higher the level, the higher the investment!).
Thanks to this coaching, I was able to discover a blockage in my relationship with money (which I could NEVER have become aware of by myself). In just a few months, my business DOUBLED in volume and I reached my "full capacity" for the first time.
TODAY, I CONTINUE WORKING WITH A PROFESSIONAL COACH EVERY YEAR.
This is why I was able to expand my team (4 freelancers working part-time for me, as of today!), be approached by prestigious media and events and even receive the "Iconic Women Creating a Better World For All" award at the Women Economic Forum in the Netherlands last March.

I even include this expense in my initial annual budget (between 8% and 10% of the turnover I'm aiming for : in other words, 5K to reach 50K, 10K to reach 100K, and so forth).
My business and impact are both growing at a rate that defies all competition (between 60% and 90% each year). In 2018, 'Creators for Good' will have had 8 times more impact and income than in 2014…. And I would NEVER have been able to achieve these results without support. I could have progressed by 1%, maybe 5%… but never 800% in 4 years!
I know that sometimes we think it's more economical to do things on our own….
It's tempting to think that it's better to wait until you're at this or that particular level before investing…
Sometimes we're even afraid that if we invest, we will continue to fail…
In fact, the opposite is true: It is by investing that you have every chance of reaching this or that particular level.
MY QUESTION FOR YOU IS: "WHAT IMPACT COULD YOU HAVE A YEAR FROM NOW IF YOUR BUSINESS GREW BY 50%, 60% OR EVEN 90%?!"
If you do not make the progress you want, and/or if you have major development ambitions for next year: I would really advise you to hire a mentor.
Whether that person is me or someone else, it doesn't matter to me: I really want impact-driven entrepreneurs to succeed… and that's the best advice I can give :)
Before you leave this page to go hunt for the perfect mentor, make sure you grab my checklist below! This is the checklist I use myself before making each and every of my investment decisions – when it comes to hiring my mentors: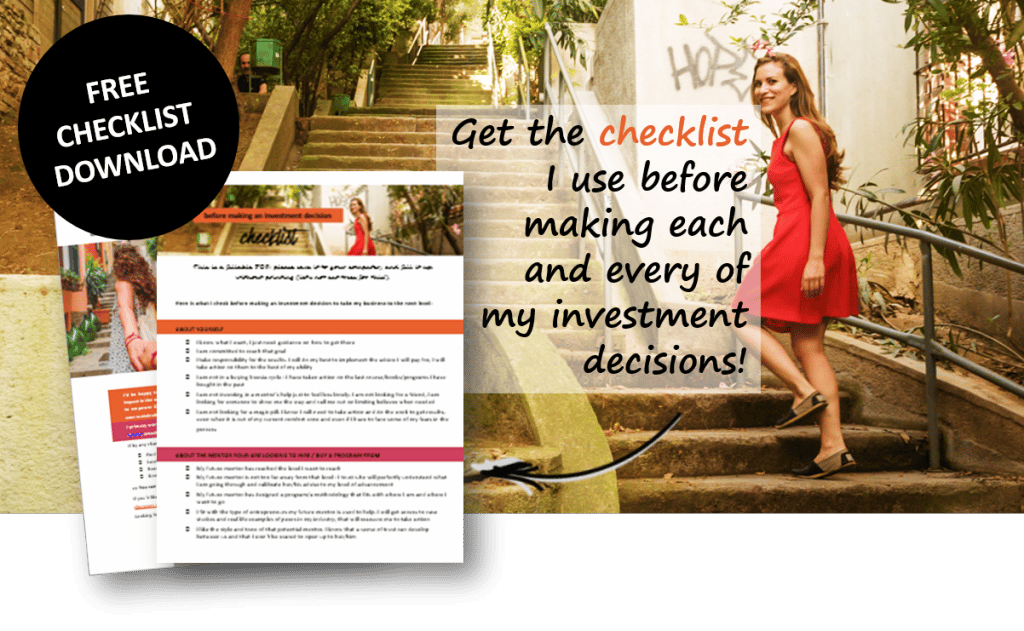 Enjoy!
---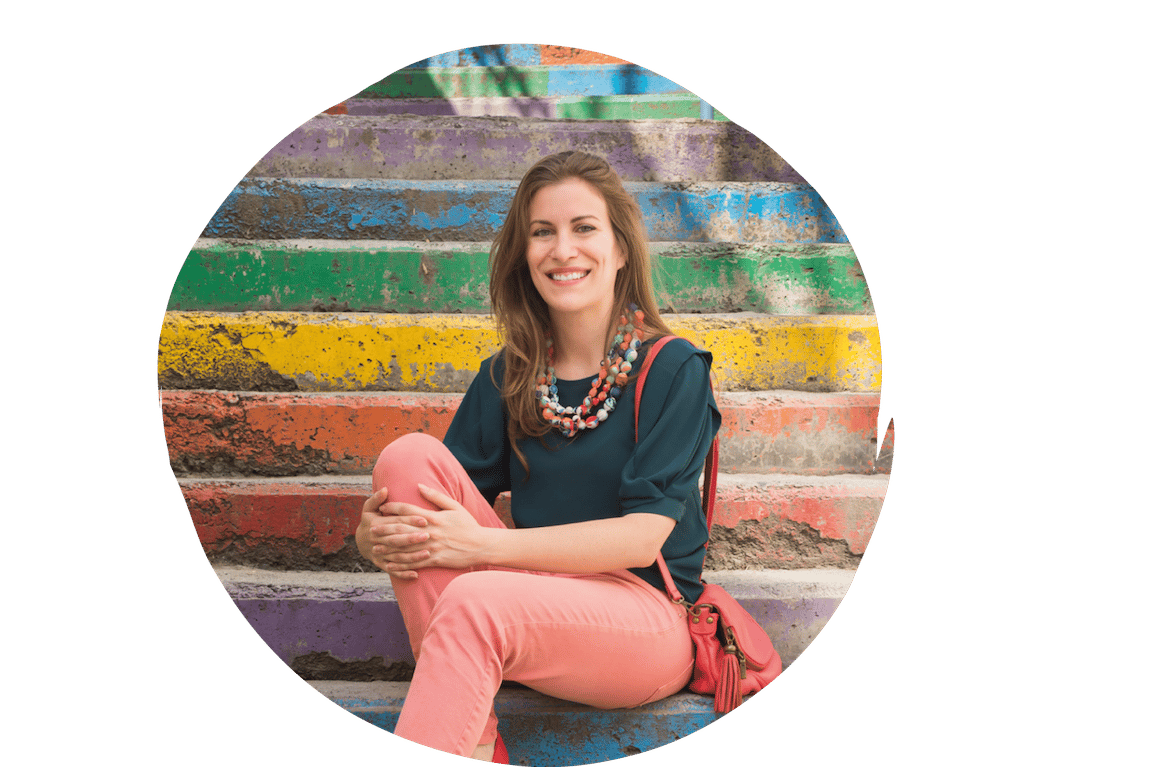 Solène is the Chief Empowerment Officer of Creators for Good.
She developed a methodology that allows Global Citizen to start and grow their own impactful businesses from anywhere in the world – and with no need for investors or government support.