More and more expats are creating their own social business while they live abroad. Here are the main motivation driving those expats to become social entrepreneurs..
Around the world, more and more people decide to live abroad – for a few years to a lifetime. Those who used to be called "migrants" or "immigrants" just a century ago, are now called "expats", prevented that they are highly educated and emigrate out of curiosity and taste for challenge, more than for economic and security reasons.
Some work for a company based in their home-country, others find jobs locally. Or have a job that requires them to move from country to country (that's what I did when I first started to work abroad!). Others volunteer in non-profit organizations. And some do not work – by choice or because they are following their expat spouse along.
For all of them, their work support their abroad experience, giving a whole new dimension to their career and how it positively affects their personal life.
A growing trend is now for expats to create their own job, create their own company. "Expat Entrepreneurs" create value in their host-countries while support their own dream lifestyle. What if those expats could change the world?
---
The more you work abroad, the more you blend business & live.
The more you blend business & live, the more you need a job in line with your values.
The more you need a job in line with your own values, the more it makes sens to create your own value-driven company.
The more it makes sens to create a value-driven company, the better it is to become social entrepreneur!
---
In this article, I want to outline the best reasons for expats to create SOCIAL businesses, i.e. companies which do not aim at maximizing their profit, but using that profit to maximize their social and environmental impact.
# 1 – Resourceful and persistent individuals
Expats are (or became along the way) highly resourceful. We have the ability to act effectively and imaginatively, especially in difficult situations. Dealing skillfully and promptly with new situations, we also are highly persistent.
Not giving up and auto-motivating ourselves to reach a goal – no matter the difficulties on the way – are important qualities common amongst expats… and amongst social entrepreneurs! Sounds like a perfect match ;)
# 2 – A fresh look at a social problem
If (most) expats adapt rapidly to new environments, we always keep our home-country vision and cultural point of view when looking at our host-society achievements and remaining difficulties.
When looking at a social issue, expats have a fresh look that can lead them at finding innovative solutions, no local ever considered!
This "fresh look advantage" can be enhanced when expats have lived in several countries. We then develop the capacity to read an issue from our own cultural perspective AND imagine solutions thanks to all the alternative innovations we have seen in various situations around the world.
# 3 – A work in line with your values
Because working abroad brings a whole new dimension to our career, blending with our personal life, most expat become more and more demanding with work.
Expat work is nothing like a 9 to 5 job that we forget about once back home at night. It shapes our life, where we live and who we share our existence with. It thus becomes essential that this work is in line with our core values.
I personally decided to quit my "dream expat job" and create my own social venture because I was not in line with the values of my previous employer, and could not stand it any longer! I managed to stay abroad and design a job for myself that is 100% in line with my values, my ideal and my ambition.
# 4 – The opportunity to earn a (good) living by making a difference
Many expats who want to have a work in line with their values are tempted with volunteering and social works. Although those are perfectly respectable, and damn useful, it is not the best solution to make a good living.
When you have been used for years to a certain level of income, dividing up your salary so you can work on a cause close to your heart is not a sustainable solution. Your motivation, you capacity to work beyond standard level and your commitment is highly linked with your income, whether you want it or not. Your income (and potential future evolution) deeply affects your self-confidence and positivism toward the future. Take those subconscious aspect into consideration!
Becoming a social entrepreneur offers the perfect compromise: it can lead to a comfortable salary (nothing extravagant though ;) while having a social impact. Indeed, the more a social business grows its social impact, the more the profits grows!
# 5 – Stop following your job, make your job follow YOU
Freedom – or at least the feeling of freedom – is a key motivation behind most expatriation. Same goes with social entrepreneurship!
Now imagine that you can, instead of living where your expat job "needs" you, choose where to live and work. One solution is to design from the beginning a portable business – like I did with Creators for Good. Another solution is to manage your social business from a remote location – or back from your home country, thanks to e-communication to manage your team on the ground. A third idea is to duplicate a successful social business from one country to another!
There are, I am sure, many more ideas to be free to live wherever you want while running an impactful and sustainable social business. Personally, I do not know where I will want to live in 3, 5 or 10 years. All I know is that I won't have to start from scratch. I'll bring along my social business, continue to grow my impact while being fully in line with my values and aspirations.
---

---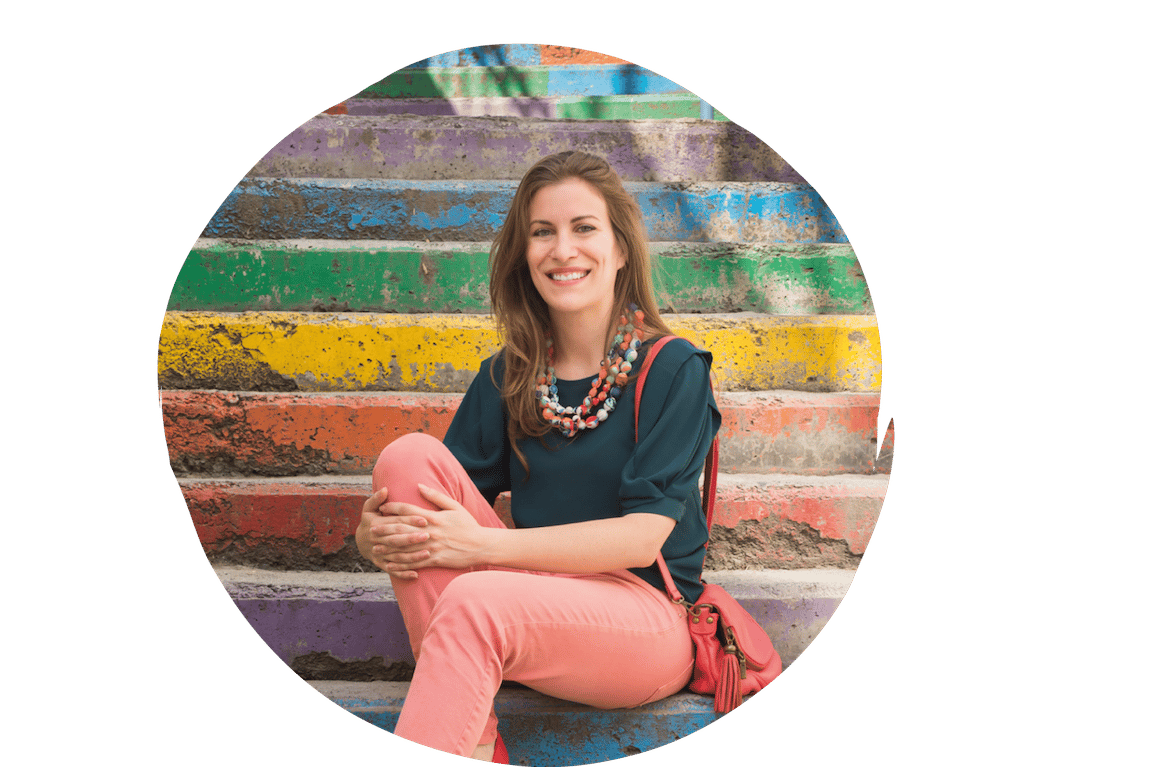 Solène is the Chief Empowerment Officer of Creators for Good.
She developed a methodology that allows Global Citizen to start and grow their own impactful businesses from anywhere in the world – and with no need for investors or government support.