There is one mistake social entrepreneurs (or aspiring) very often do. I estimate that because of that mistake, 80% of social enterprises projects fail.
Yes, you read well! 80%!
I have been providing consulting for social entrepreneurs since 1 year, and I have met many (aspiring) social entrepreneurs doing that mistake. This is not very often discussed in medias or in social entrepreneurship conferences, so I decided to share it with you black on white in this article!
The # 1 mistake social entrepreneurs do is: to never start
Never starting is a mistake social entrepreneurs don't even consider when they start imagining their project. Most think that a bad idea, not enough money or a not-ready market are their biggest risk. When in fact, the biggest risk of all lies in their capacity to take action!
The reason is, most aspiring social entrepreneurs fear their project will fail.
So they spend time fine-turning their business plan, they look for investors, they apply to highly selective accelerators (and shape their progress schedule according to the dealine given by those programs – even if in a few month), they look for co-founders, partners, etc.
In other word, they spend time on doing everything possible except actually getting started. One day, they realize all the time, energy (and sometimes even money) they have spend have led to very little – if not no – results. They loose their confidence in their project, and sometimes even in themselves, and give up.
[Tweet "The #1 mistake that lead 80% of #socent project to fail is: 
delay, delay, and end up never starting"]
In an article published by The Guardian, Matthew Cain, a former social entrepreneur who experienced failure summarize it as follows:
"There's no correlation between the quality of a business plan and the business, it is revenue that determines the early success of your enterprise. The sooner you are generating revenue the better. Time spent planning often defers discovery. It may get a grant or investment – but persuading an investor is different from persuading a customer to part with their cash.

Some start-ups spend hours choosing the name and perfecting the business model […] Others start trading and see what happens."
Why is it a common mistake social entrepreneurs do?
The difference between social entrepreneurs and "classic" entrepreneurs, is that social entrepreneurs have the ambition to make a difference in the world through their project. They often forget that, even thriving initiatives – like the micro-credit bank of Muhammed Yunus, or TOMs one-for-one – actually started small.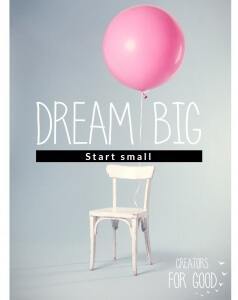 If "making a difference in the world" is a big, bold, almost unrealistic dream, making a difference in someone's life IS possible. For social entrepreneurs who tackle issues such as hunger, education, health, social integration, gender equality – and so much more – the gap between the big dream and the realistic start, is huge.
Sometimes, you have to "quiet your ego" and accept that doing something is already better than doing nothing.
Start by designing and offering a qualitative solution to an important problem, then you will have the market knowledge & growing community of supporters to scale your solution and reach a quantitative impact. In any case, start!
If you have the drive to make a difference in the world, and make it a (even slightly) better place, it is YOUR RESPONSIBILITY to make it happen.
And I am not the only one to think this way:
"Business is such a simple way to solve some problems in our society! And I`m lucky: I live in Europe, I have the education needed and the skills to develop a socially responsible enterprise. And I think it would be absolutely selfish not to do that if you have all these skills,"
Fionn Dobbin, entrepreneur and lecturer at Stockholm School of Economics in Riga
Extract from an article in Delphi : Social entrepreneur: 'Leave in better condition than you found it' should be motto for all business"
Imagine if all the young, educated, energetic individuals started making a difference in the world?
Imagine if all the people who are tired to work for companies who's only ambition is to make money, actually quit their job to create more sense in their career, in their lives, in their communities, and started changing other people's life?
Imagine how YOU would feel by making a good living through your entrepreneurial initiative, while doing something good for others?!
Now, imagine you would stop dreaming, and start doing? ;)

---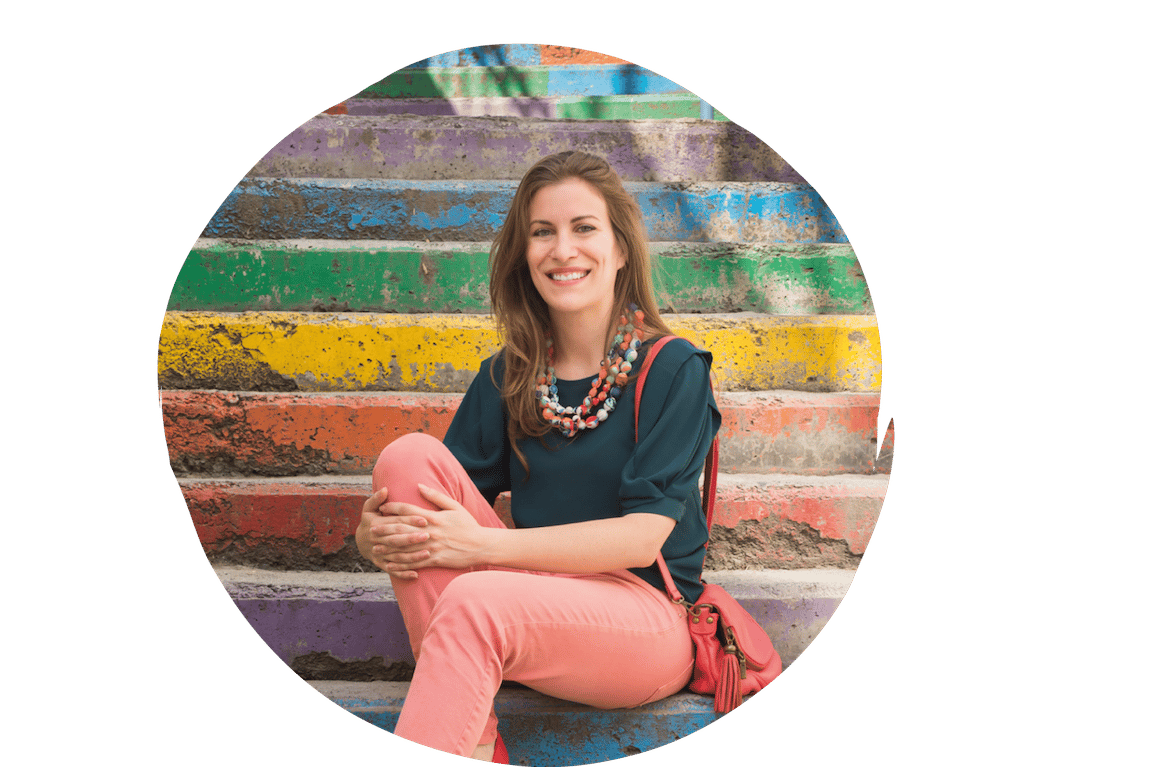 Solène is the Chief Empowerment Officer of Creators for Good.
She developed a methodology that allows Global Citizen to start and grow their own impactful businesses from anywhere in the world – and with no need for investors or government support.