Being an entrepreneur can be lonely. Being an entrepreneur with the ambition to create a significant positive change in society, in a financially sustainable way while most people (wrongly!) believe that's impossible – can be even more lonely.
And when you add the fact of being a women, in a largely male-dominated entrepreneurial world, the impression of being totally alone can be quite overwhelming !
That said, loneliness doesn't have to be the end of the world. It actually can be the start of a wonderful adventure!
Two words : support + network
Support is absolutely essential when starting and growing one's own business (see why here). When you combine that with the power of network, collaboration and co-creation, any Women Changemaker can become unstoppable!
Mastercard did a report on female entrepreneurs and found : « By increasing access to critical networks, our study shows that women are more able to recognize their full potential, achieve their goals and ultimately accelerate more inclusive growth. »

— Ann Cairns, president, International Markets, Mastercard (source here)
While men are more competitive, and will rather thrive in joining business competitions, women tend to be more collaborative : which is why joining a support network is absolutely a must!
In this article, I am listing 7 support networks for women changemakers. I also have invited Sara Sophie Osterholzer (Social Enterprise Support Coordinator at The Platform in the UK) to collaborate with me in this article, and share her insights on how to choose the network that will have the best impact in your journey.
---
Our ambition is that by the end of this article, you'll have a list of networks to explore AND a plan for you to find THE best one for you right now! 
---
Support network for women changemaker #1
Oguntê is a B corp supporting women Social Entrepreneurs worldwide, through coaching, system design & prototyping experiences, as well as technical assistance. Although based in the UK, Oguntê has developed a global network of « associates », and had even developed a map to conect 1 million women social entrepreneurs by 2020. Click here to join the movement!
« Influential, skilled and connected women with bold solutions to social and environmental issues can create sustainable opportunities to make the world a better place. We believe that a stronger ecosystem of advisors, supporters and finance providers, that operates with a conscious gender-lens, can contribute to grow women social entrepreneurs. »
Learn more : www.ogunte.com
>> and/or watch my interview with Oguntê's CEO Servane Mouazan here ;)
Support network for women changemaker #2
SheEO is hacking Venture Capitalism. The idea is simple and brilliant : support women entrepreneurs with access to capital, by tapping into the collective power of women themselves.
« Recognizing that women are significantly underfunded by current models, Vicki Saunders launched SheEO in 2015 to take advantage of women's economic and social power to radically transform the landscape for women entrepreneurs by raising a billion dollars of capital by 2020 through individual women committing $1,100 each. »
Learn more : www.sheeo.world
Support network for women changemaker #3
Inspiring Women Changemakers has been founded by Anj Handa, after she herself became a changemaker – with the purpose to create a dynamic movement of women leaders, working to create positive social impact.
« We're not about afternoon teas, fashion shows or networking without purpose. There are pressing issues that we want to tackle – we can be serious and still have fun. We're asking challenging questions, forging connections – with both male and female influencers – and making an impact through our combined expertise and networks. »
Learn more : www.inspiringwomenchangemakers.co.uk
Support network for women changemaker #4
Global Invest Her is on a mission to support Women Entrepreneurs receive funding. Although it is not tailored for social entrepreneurs per say, I like that they provide both with super-detailed information know-how AND community-based peer support.
If you are at the step in your entrepreneurial journey when getting external funding is your number 1 focus, this might be the best place to start !
« We see funding women entrepreneurs as the biggest untapped resource to re-ignite our economy. Today, only 37% of new businesses set up worldwide every year by women. Imagine if we increased that to 50%? Imagine the impact on global GDP when the passion, energy and talent of women entrepreneurs fully contributes alongside that of men? »
Learn more : www.globalinvesther.com
Support network for women changemaker #5

Changemakers Association is not focused on supporting female only, although it was created by two women (Danielle Carruthers & myself, Solène Pignet). As a matter of facts, the association's core values –  collaboration, authenticity and peer-to-peer support – are very feminine !
Changemakers Association was born to bring together impact-driven entrepreneurs from around the world to share the cost of learning & collaborate to grow their impact, one month at a time.
" We believe your work is important. We believe YOU can make it happen. And we believe you don't have to 'figure it all out' on your own.

Changemakers Association is a 'membership community'. We're using this innovative business model to make it super (super) affordable, and super (super) efficient, for Changemakers like you to SHARE the cost of LEARNING and GROW together & across the world."
Learn more : changemakersassociation.com
Support network for women changemaker #6
Impact Hub is THE global network of co-working spaces dedicated to impact-driven entrepreneurs and changemakers. If you have the chance of living in a city where they have a branch, then this is a go-to place not only for office facility, but also for the community aspect of things with cool events, workshops, and networking opportunities.
I am myself a member since mid 2016, and I really love being part of that family !
« An innovation lab. A business Incubator. A social enterprise community center. Impact Hub offers you a unique ecosystem of resources, inspiration, and collaboration opportunities to grow the positive impact of your work. Joining our diverse community of members and collaborators will inspire, connect, and enable you to develop your best work every step of the way. »
Learn more : www.impacthub.net
Support network for women changemaker #7

Hive is an organization focused on connecting and supporting world leading changemakers. They host an annual global conference, the « Hive Global Leaders Program », which is an entry point into a lifelong community of leaders working together on creating a better world.
They also have a women-focussed institute that organizes a retreat every year, especially for ambitious women changemakers.
« The Hive Women's Institute is an organization dedicated to helping women come alive. We work with purpose-driven female leaders, entrepreneurs, and changemakers from all over the globe who are eager to uncover their authentic path and deepen their impact on the world. »
Learn more : hive.org/women
And… action !
Or how to choose a network that is right for you and where you are on your entrepreneurial journey (special thanks to Sophie Sara for sharing her tips here!)
In a world where female entrepreneurs are still receiving less capital than their male counterparts and the glass ceiling still towers above us, what support women choose to invest in can be critical to their organisations success.
And it is an investment. Weather you are investing time or money into a support network or growth accelerator, they are resources that are invaluable to any founder.
With new support offerings cropping up all over the world, how do you choose which network to invest in? I offer you the same advice I offer all the entrepreneurs I have worked with : make a decision based on who you are as a person, and where you are on your entrepreneurial journey.
The human element
We all have our own way of digesting information and using tools. Although I am sure all networks would like to accommodate all personality types, that isn't realistic.
1.Take some time to reflect on the way you work :
Think back to your last job or when you were at school. Did you thrive in group discussions or need a practical session to allow you to fully understand a new topic. 

Maybe you work best when you shut yourself away in a quiet room. Where books or people your source of inspiration.

List the traits that are most important to you, your 'must haves'.
2. Once you've discovered your individual working needs, you can begin the search.
Rather than trying to access that network that has the global name or one that has got the biggest marketing budget, search deeper into what is on offer in your local area and test a few options out. Most networks and growth platforms will invite you to a taster or introduction day that allows you to get a sense of the atmosphere, the working environment and the ethos.

Using your list, observe the offering and ask questions. Is this the place where you will thrive?
Different resources needed for different stages
Although the entrepreneurial journey is unique to each one of us, there are clear stages that you can expect to experience, which Addison and Co outline well. Each stage has its own set of challenges and require the entrepreneur to focus on a different set of objectives. An organisation at the seed stage will have completely different needs than an established enterprise.
What does that mean for your search for the best support?
It is your job to be clear on what business stage you are at and what your support needs are right now. There is no point, for example, to invest in a growth accelerator, no matter how good their success rate is, if you haven't developed your idea and business structure first.
Once you have clarity, you can be confident in what support you need access to which will not only narrow down your search significantly, but also save you a lot of wasted time if you invest in support that doesn't fit your need.
Whether the network you want to access is local or online, these first two steps will make your search a whole lot easier and much more productive.
---
What about you, what's your favorite network for Women Changemakers ? Let us know in the comments below!
---
This article was written in collaboration with:
Sara Sophie Osterholzer is the Social Enterprise Support Coordinator at The Platform.
She spent three years working at the right hand (wo)man for a number of entrepreneurs in the seed and startup stage and now transfers that experience to support social entrepreneurs setting up enterprises.
Learn more about her work : sarasophieosterholzer.wordpress.com
Follow Sara Sophie on Twitter!  twitter.com/SaraSophieOst
---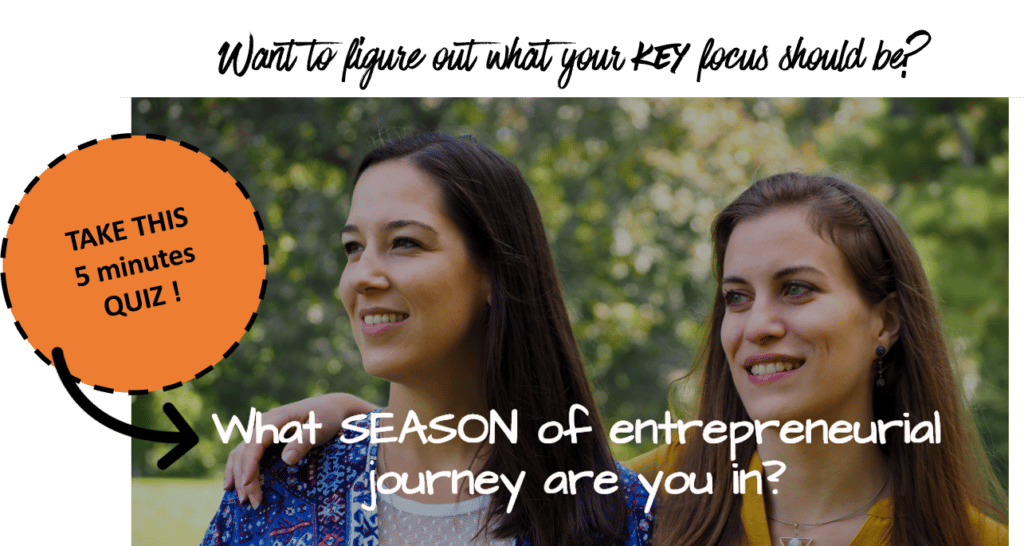 ---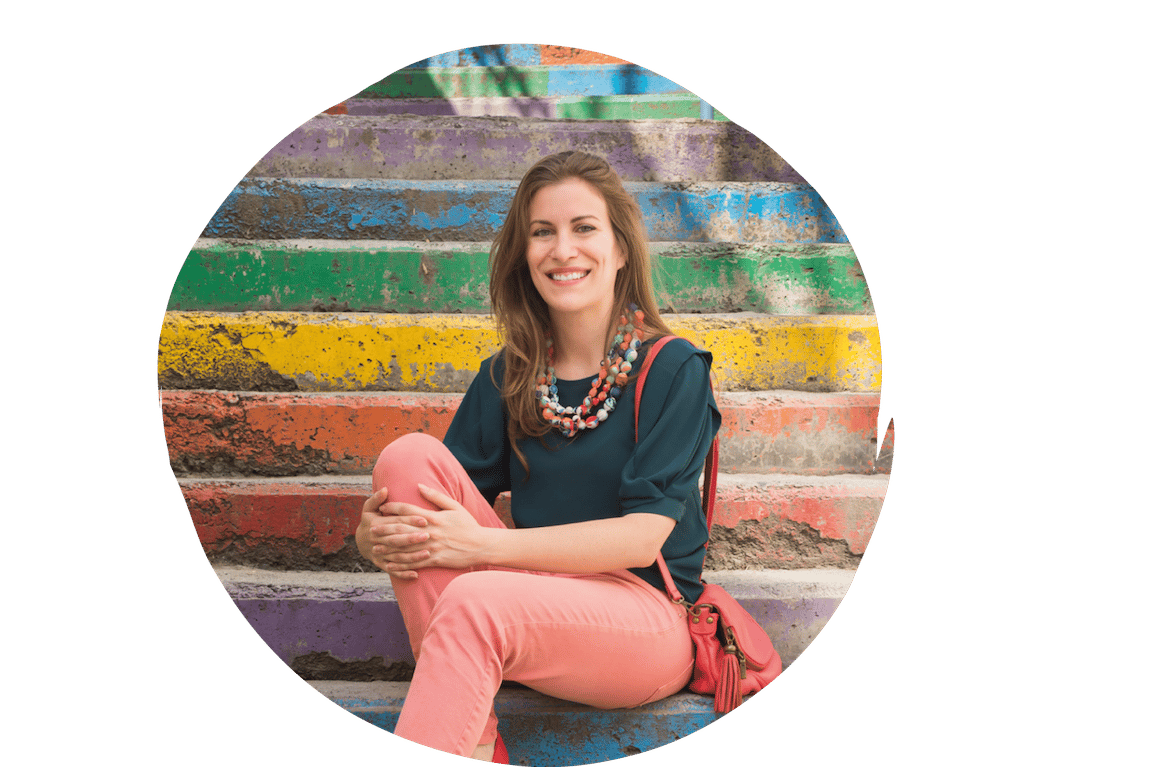 Solène is the Chief Empowerment Officer of Creators for Good.
She developed a methodology that allows Global Citizen to start and grow their own impactful businesses from anywhere in the world – and with no need for investors or government support.